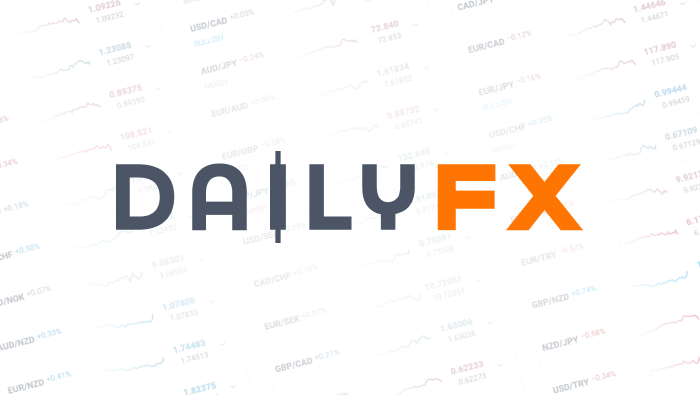 Will Canadian GDP Highlight Continued Pressure in Exports?
Fundamental Forecast for CAD: Neutral
To receive James Stanley's analysis directly via email, please SIGN UP HERE
Canadian economic data of recent hasn't been very positive; and this makes the Canadian economy like pretty much every other major economy on the planet Earth at the moment, where a lack of growth coupled with continued disappointment in economic numbers is painting a fairly negative picture for near-term economic prospects. However, unlike the rest of the world, Canada hasn't had the luxury of an uber-dovish Central Bank to continue prodding competitive weakness into their currency in order to keep trade flows afloat.
As my colleague Chris Vecchio and I posited back in January of this year as the CAD sat at 13-year lows, there was a discernable shift in stance from the Bank of Canada. After the election of Prime Minister Justin Trudeau brought grand plans for fiscal stimulus, the BoC and Governor Stephen Poloz were clear in that they were going to take a step back from monetary stimulus measures in order for Mr. Trudeau's government to embark on implementation of fiscal stimulus.
Of those fiscal measures totaling approximately $12 Billion is the hope for 50 basis points of growth for the Canadian economy. Roughly half of this fiscal stimulus is in the form of child benefits for households, with the Canadian government hoping that Canadians spend this additional cash in order to, eventually; bring inflationary pressure back into the economy. While waiting on this fiscal stimulus to be implemented and to show results, the Canadian Dollar has ripped higher as many other Central Banks have posed dovish stances to weaken their currencies; leaving the CAD exposed to continued capital flows as the BoC continues to be one of the few major Central Banks not actively talking down rates with dovish commentary.
But while waiting for the results of this stimulus to show the paradigm has shifted: Oil prices have risen, and while this is generally a 'good' thing for the Canadian economy, this rise in Oil prices has been coupled by a strong Canadian Dollar that has more than offset the benefit of those higher prices. Canada's trade balance has continued to worsen throughout the year and this is very much against the expectations and plans of Governor Poloz, who had centered his growth narrative on a reversal of the prior negative trend in exports. But, as the Canadian Dollar has continued to strengthen since January, this has made exports less competitive within the current backdrop of near-unanimous dovish Central Banks (FOMC the notable exception); and this has helped to crush Canadian exports at a record clip in the early portion of this year. Continued lag in exports may force the Bank of Canada's hand before results of Trudeau's stimulus might begin to show.
We'll likely hear this addressed at the BoC's next meeting on September 7th, but for any 'big' changes in monetary plans we're likely going to be waiting for the bank's next Quarterly Monetary Policy Report to be released on October 19th.
In the meantime, and of particular interest for next week is the delivery of Canadian GDP on Wednesday morning. The expectation is for 1% annual growth and a monthly contraction of -.6% in June. Should this come in below-expectations, we may see markets taking on a stance of weakness in the Canadian Dollar on the expectation that the BoC may get a little more aggressive on policy easing in the coming months.
Due to this high level of opacity in near-term macro trends, we're instituting a neutral stance on the Canadian Dollar for the week ahead.
DailyFX provides forex news and technical analysis on the trends that influence the global currency markets.