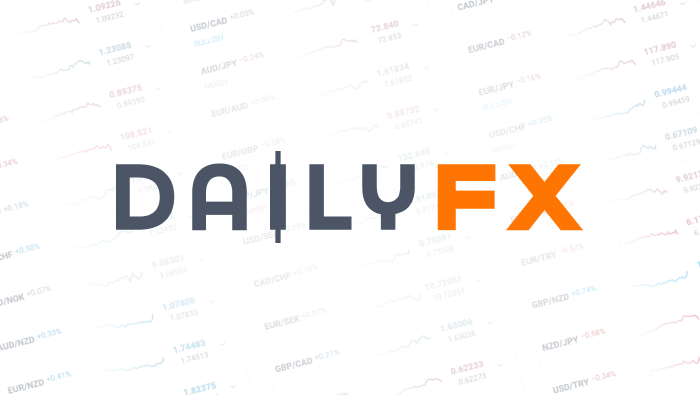 How to Use Forex Day Trading Pivots with EURJPY
Talking Points:
Pivot points is a popular and easy way that traders can identify potential support and resistance

Pivot points are based on a mathematical calculation that uses the previous high, low and close of a specified period

Pivots can easily be used to forecast targets and locations to place stops
Pivot points are regarded as by traders as commercial support and resistance. Years ago, floor traders who lacked the convenience of hand held electronics, used pivots as a way to rapidly determine market direction with just a few simple calculations. The pivot point is the point in which a Forex currency pair turns and changes direction. By taking the previous day's high, low and close then dividing the sum of these three prices by three, a trader has a reference point which reflects the average of the three components of price. Because so many traders watch these price levels, Forex currency pairs become extremely volatile when they get near these "hidden" price "floors" and "ceilings".
Classic pivot points include the central pivot, usually labeled as "P" or "PP" which is like a line of scrimmage or scrum line in football or rugby that separates bullishness from bearishness. Using additional calculations on the central pivot value, the other levels are derived
Pivot Point = (Previous High + Previous Low + Previous Close) / 3
Beginning at 5pm ET pivot points are drawn in advance and unlike the old days were traders had to use spreadsheets and calculators to figure these numbers out, the FXCM Marketscope 2.0 automatically draws the common S3, S2, S1, P, R1, R2, and R3 levels.
Resistance Level 1 = (2 * Pivot Point) - Previous Low
Support Level 1 = (2 * Pivot Point) - Previous High
Resistance Level 2 = (Pivot Point - Support Level 1) + Resistance Level 1
Support Level 2 = Pivot Point - (Resistance Level 1 - Support Level 1)
Resistance Level 3 = (Pivot Point - Support Level 2) + Resistance Level 2
Support Level 3 = Pivot Point - (Resistance Level 2 - Support Level 2)
Learn Forex: EURJPY Rebound from Daily S1 Pivot "Floor"
(Created with FXCM Marketscope 2.0)
The typical daily range of a currency pair is from the S1 pivot to the R1 pivot. So if price starts out at S1 at 5pm ET when classic pivots are calculated, then traders would expect price to move up to R1. On the other hand, if price started out the trading "day" at or near R1, then Forex day traders may look to short the currency pair and set a target for S1. Using a trend filter to only trade in the direction of the daily trend can be used to filter out countertrend trades. However, some day traders will trade in either direction for the day. The pivot trading strategy is much like any other strategy that uses price floors and price ceilings; buy at support (floor) and sell at resistance (ceiling).
Trade Setup
The trade setup above shows the EURJPY 4-hour chart in correction mode as it has fallen from a high just north of 145.00 down to a low in the 142.11 area. EURJPY has just rebounded from the S1 pivot with, what appears to be, a harami Japanese candlestick pattern. Waiting for a closed candle at S1 can give us added confidence that the pair can climb back to the next pivots above. Once EURJPY can clear S1, we place stop 10 pips below the low and the last pivot with a target of 144.51 R1 and 145.84 R2. Since EURJPY's daily trend is up, we would refrain from shorting if price closed below the S1 pivot.
--- Written by Gregory McLeod, Trading Instructor
This article outlined a plan for trading using Classic Pivots. Another way to find an entry is with the use of Fibonacci Retracements. Sign my guestbook to automatically enroll in a 20-minute Fibonacci Retracement course. By watching the slide presentation and taking the short quizzes you can dramatically increase your trading knowledge
DailyFX provides forex news and technical analysis on the trends that influence the global currency markets.