49m
Last updated:
Sep 28, 2023
Total Intraday Range (% of ATR)
Note: Low and High figures are for the trading day.
In January of 2005, a new version of the Turkish Lira was issued after the previous Lira's value fell so dramatically that the conversion was $1 to 1.5 million TRY. As the economy relies on foreign cash looking to earn short term profits on higher interest rates, any global headwinds and the subsequent risk off environment can lead to massive depreciations of the Lira. Although the nation wishes to join the Euro-Zone, political conditions in Turkey and economic issues in the EU continue to delay the process.
IG Client Sentiment Update: Our data shows the vast majority of traders in Silver are long at 91.00%, while traders in USD/JPY are at opposite extremes with 79.79%. See the summary chart below and full details and charts on DailyFX: https://t.co/QeYdESR2tp https://t.co/7wuQSeJUS0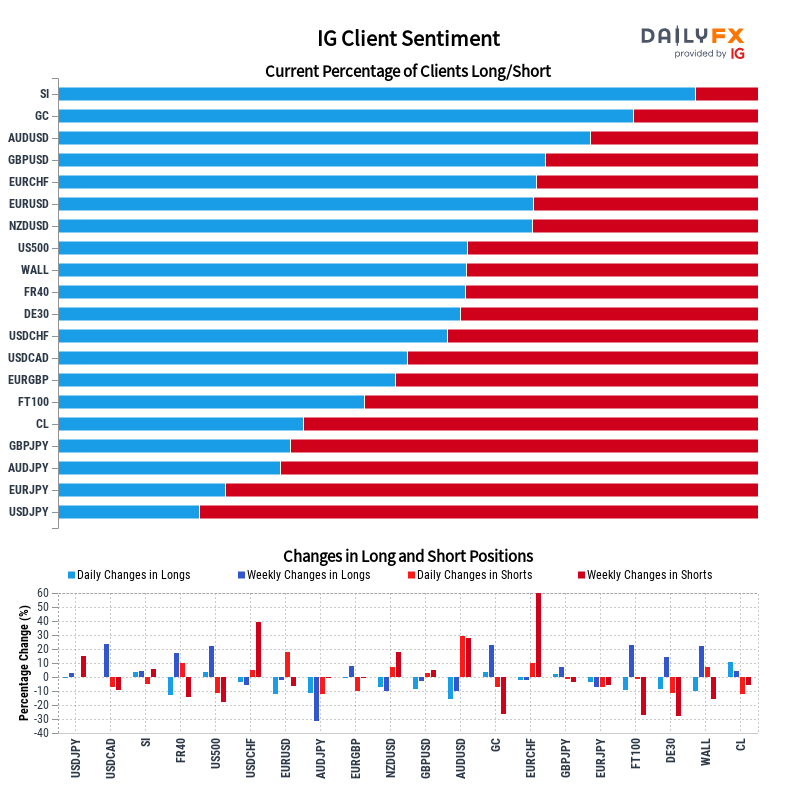 Heads Up:🇺🇸 Fed Cook Speech due at 17:00 GMT (15min) https://t.co/wOxkWt4Jpr
Commodities Update: As of 16:00, these are your best and worst performers based on the London trading schedule: Silver: 0.02% Gold: -0.56% Oil - US Crude: -1.15% View the performance of all markets via https://t.co/WHTs8622rG https://t.co/o0ohjeqQKg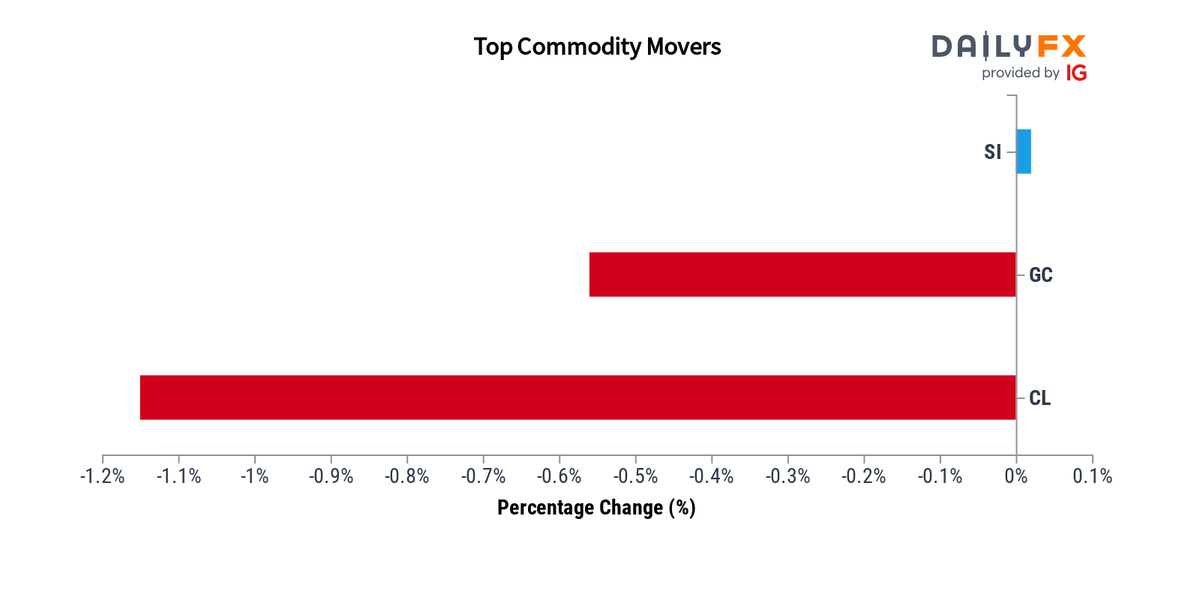 content
20:00:00
Fed Chair Powell Speech
()
12:30:00
Core PCE Price Index YoY
(Aug)
12:30:00
PCE Price Index YoY
(Aug)
12:30:00
Retail Inventories Ex Autos MoM Adv
(Aug)
12:30:00
Goods Trade Balance Adv
(Aug)
12:30:00
Core PCE Price Index MoM
(Aug)