Note: Low and High figures are for the trading day.
This forex pair is the
US Dollar
- Danish Krone pair. Denmark mainly exports industrial and manufactured goods (roughly 70% of exports) as well as agricultural products (roughly 20% of exports). While Denmark conducts a significant amount of trade with the European Union, Denmark decided not to adopt the
Euro
. The pair reached below 4.80 during the height of the US financial crisis but has since sharply recovered.
Forex Update: As of 13:00, these are your best and worst performers based on the London trading schedule: 🇨🇦CAD: 0.22% 🇦🇺AUD: -0.00% 🇨🇭CHF: -0.03% 🇯🇵JPY: -0.14% 🇪🇺EUR: -0.17% 🇳🇿NZD: -0.34% View the performance of all markets via https://t.co/Mgr02PP6TS https://t.co/9iKVLJIMDD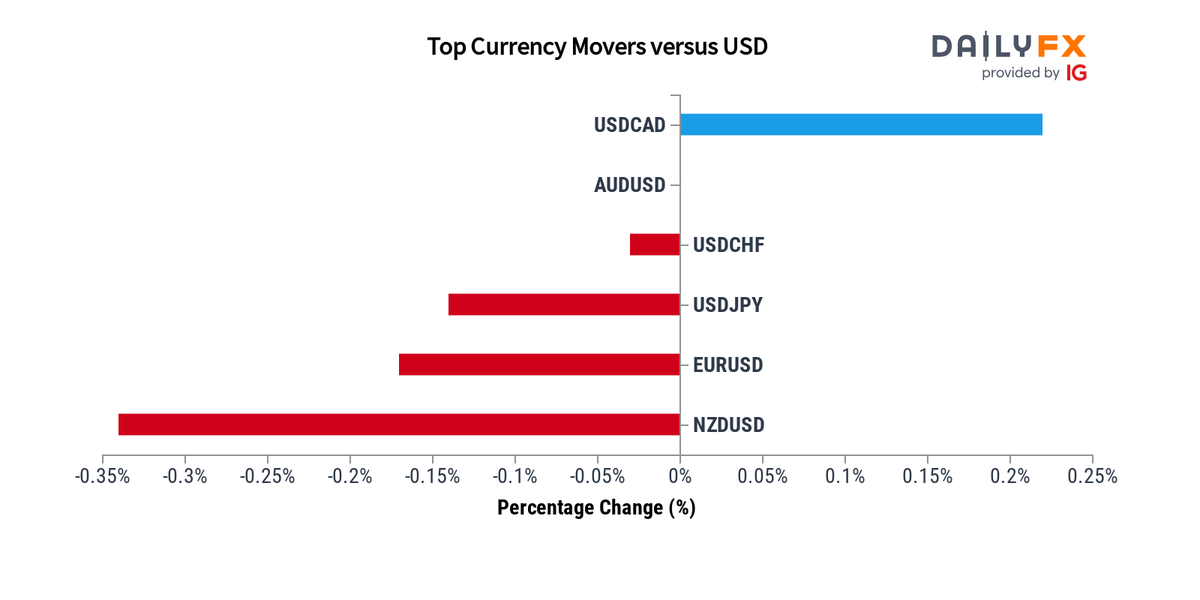 Heads Up:🇺🇸 Nonfarm Payrolls Private (Nov) due at 13:30 GMT (15min) Expected: 153K Previous: 99K https://t.co/nuYkbSf8pJ
Heads Up:🇺🇸 Unemployment Rate (Nov) due at 13:30 GMT (15min) Expected: 3.9% Previous: 3.9% https://t.co/nuYkbSf8pJ
content
13:30:00
Average Weekly Hours
(Nov)
13:30:00
Average Hourly Earnings MoM
(Nov)
13:30:00
Nonfarm Payrolls Private
(Nov)