S&P 500 (SPX)
of clients are
net long.
of clients are
net short.
Note: Low and High figures are for the trading day.
The S&P 500 index (SPX) tracks the performance of 500 of the largest companies listed on US exchanges, such as the New York Stock Exchange (NYSE) and Nasdaq. The S&P 500, also known as the US 500, can be used as a live indicator for the strength of US equities. Follow the S&P 500 price using the real-time chart and stay up to date with the latest S&P 500 forecast, news and analysis articles.
73% of retail CFD accounts lose money
Trading forex carries a high level of risk
Daily
Classical
Pivot Points.
Last Updated:
Dec 1, 2021
$SPX right back up to resistance the 4590-4600 spot proving to be a stubborn spot on the chart $ES $SPY https://t.co/Dkn4j13FzR https://t.co/7I6uuw8k3P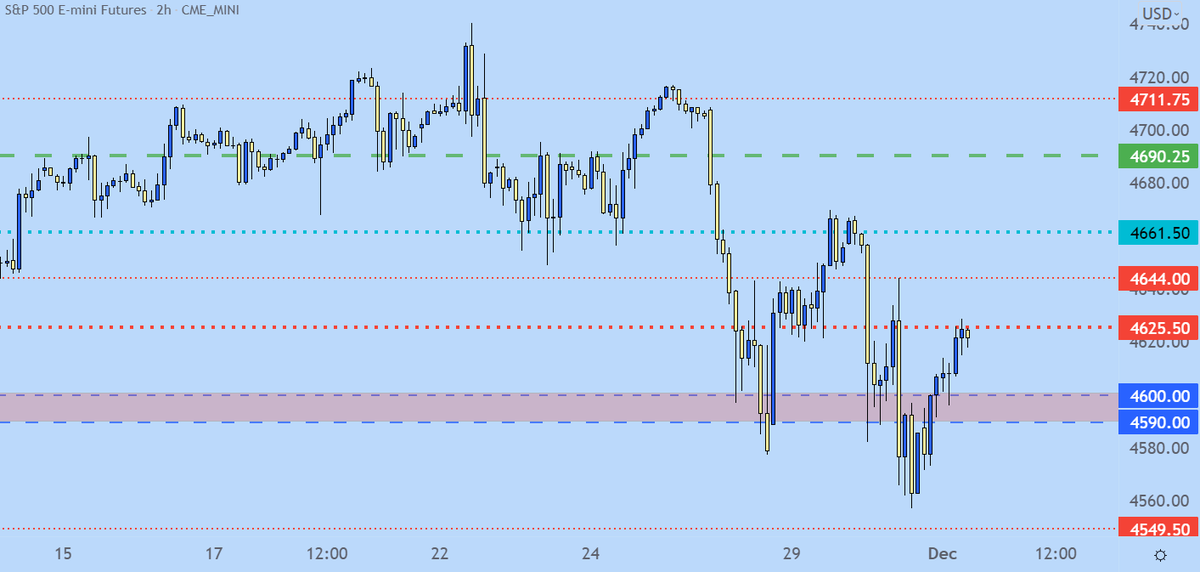 support becomes resistance $ES $SPX $SPY 4550 the next spot that I'm tracking https://t.co/jp0iOD0aUE https://t.co/5wjud193o2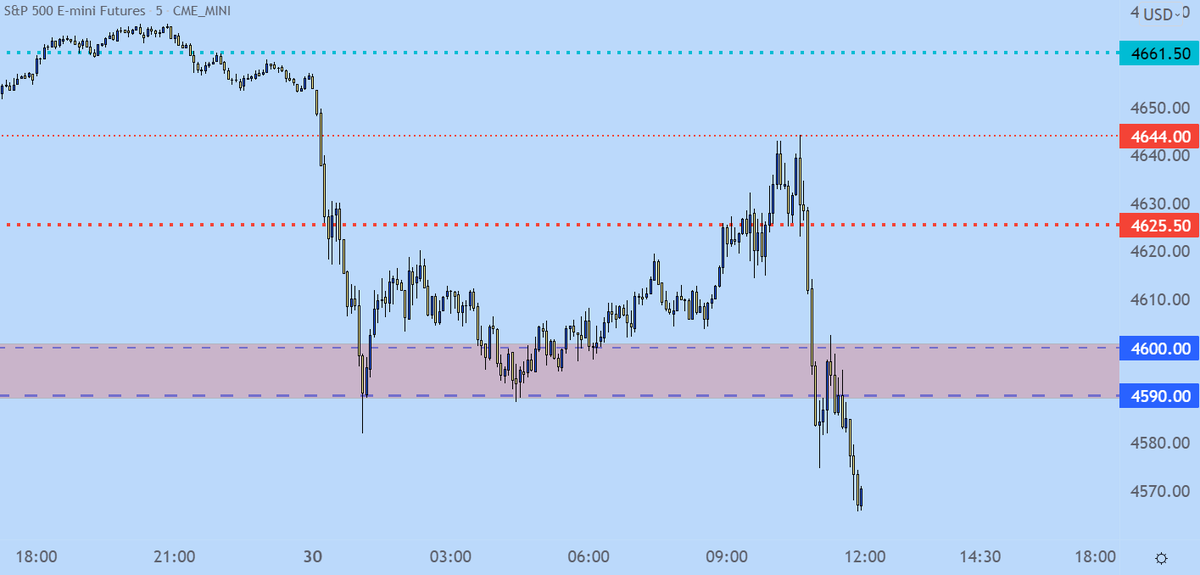 that happened fast daily now working on a bearish engulf next support level on my chart ~4550 $SPX $ES $SPY https://t.co/2q6w9VqPCo https://t.co/y2ACzkkBFR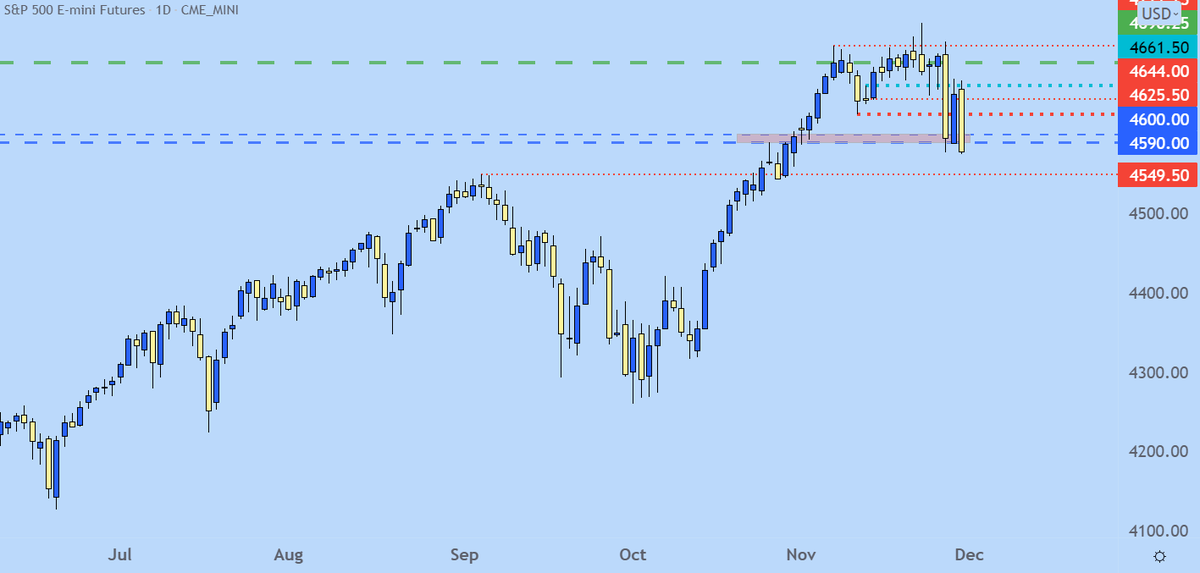 73% of retail CFD accounts lose money
Trading forex carries a high level of risk
14:45:00
Markit Manufacturing PMI Final
(NOV)
15:00:00
ISM Manufacturing PMI
(NOV)
15:00:00
Construction Spending MoM
(OCT)
15:00:00
Treasury Secretary Yellen Speech
()
15:00:00
ISM Manufacturing Prices
(NOV)
15:00:00
ISM Manufacturing New Orders
(NOV)