New Zealand Dollar - US Dollar Chart
Bullish
1d
Last updated:
Sep 22, 2023
of clients are
net long.
of clients are
net short.
Total Intraday Range (% of ATR)
Note: Low and High figures are for the trading day.
The NZD/USD pair shows the value of the New Zealand Dollar against the US Dollar; telling traders how many USD are needed to buy a NZD. The US Dollar is the most traded currency in the world while the NZD is consistently listed in the top ten, according to the Bank of International Settlements (2016). Get live updates on the NZD/USD rate with the chart and boost your fundamental and technical analysis with our expert NZD/USD forecast, news and analysis.
Last updated: 2023-09-22 18:23:20
Daily
Classical
Pivot Points.
Last Updated:
Sep 22, 2023
$AUDUSD and $NZDUSD Spring Back to Life as US Dollar Slumps, Dead Cat Bounce Ahead of US Inflation Data? #forex ✅Read more here: https://t.co/3Z62gA7MQc ✅Uncover strategies behind consistent trading. Get the "How to Trade AUD/USD" guide for key tips! https://t.co/osBrgXeydB https://t.co/ZtlLssC0hq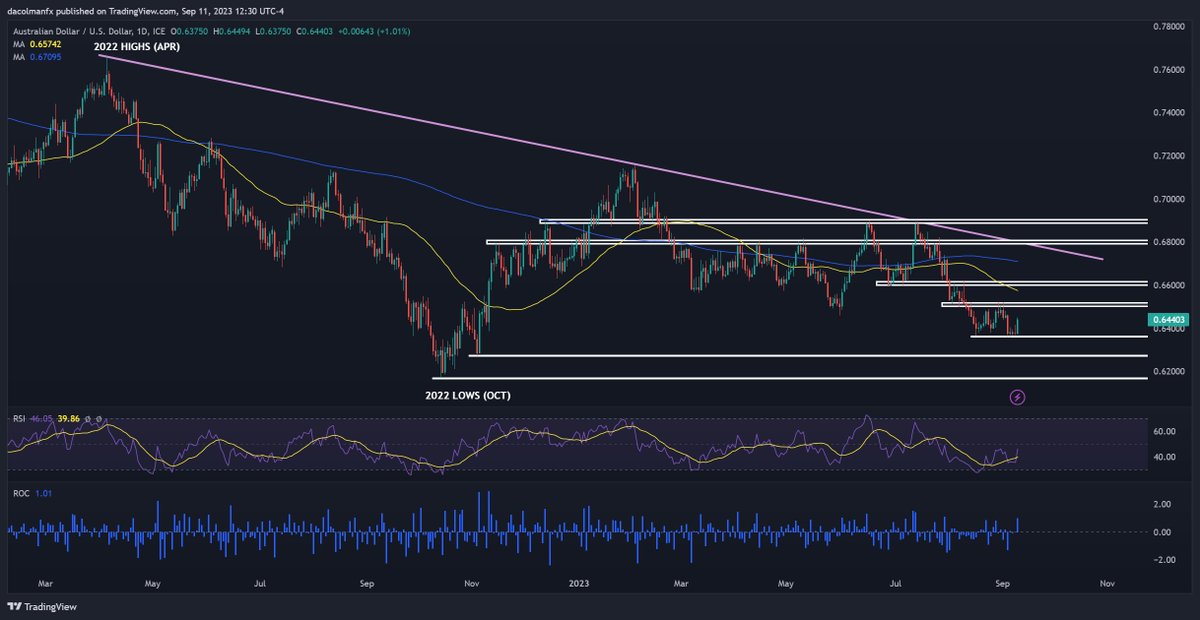 content
12:30:00
Chicago Fed National Activity Index
(Aug)
14:30:00
Dallas Fed Manufacturing Index
(Sep)
12:00:00
Building Permits Final
(Aug)