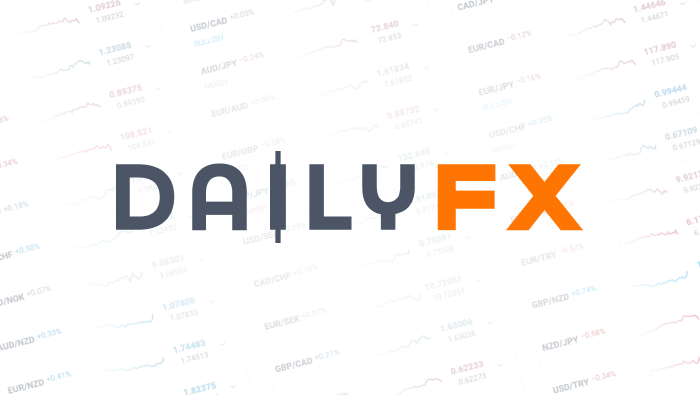 Nasdaq vs NYSE: Top 7 Differences Traders Should Know
What's on this page
Nasdaq and the New York Stock Exchange (NYSE) are the two largest stock exchanges in the world, providing a platform for trading securities. But while they share similarities in their considerable size and purpose, they are very different markets. Understanding the differences between Nasdaq and NYSE can shed light on how stock market trading works.
What are the differences between Nasdaq and NYSE?
The main difference between Nasdaq and NYSE is their markets. Nasdaq is a dealer's market, with participants trading through a dealer rather than directly with each other, while NYSE is an auction market, which enables individuals to transact between each other on an auction basis.
Other differences include the location of the transactions, how traffic is controlled, and the types of companies listed – all of which are explored in more depth in the sections below.
Nasdaq vs NYSE: Summary of Differences
| | Nasdaq | NYSE |
| --- | --- | --- |
| Founded | 1971 | 1792 |
| Market Type | Dealer's market | Auction market |
| Market Capitalization* | $11 trillion | $21.3 trillion |
| Location of Transactions | New York City, NY and Mawah, NJ | New York City, NY |
| Volatility | Stocks often more volatile | Stocks often less volatile |
| Traffic Control | Market maker | Specialist |
| Interesting fact | Recognized as the first electronic stock market | |
Dealer's Market vs Auction Market
The formats that Nasdaq and NYSE take – dealer's market and auction market respectively – represent a fundamental difference between the way they operate. An auction market, as run by NYSE, is a system based on buyers and sellers entering competitive bids at the same time. The price at which a stock is traded reflects the highest price that a buyer is willing to pay, and the lowest price a seller is willing to accept. Matching bids and offers are then paired together with the orders executed by the 'specialist' (see 'Traffic Control' below).
However, a dealer's market, as run by Nasdaq, is a type of market where multiple dealers post prices at which they will buy or sell a specific stock. In a dealer's market, a dealer is designated as a market maker – a member firm or market participant such as a brokerage company or bank – that actively buys and sells stocks on behalf of traders. Market makers can enable the process of matching up buyers and sellers to be a lot quicker, maintaining liquidity and ensuring an efficient trading process.
Location of Transactions
While both institutions are based in New York City, the location of transactions for trading on Nasdaq and on the NYSE are very different. NYSE retains a physical trading floor, although many of the transactions occur at its data center in Mawah, New Jersey.
However, as an electronic exchange, Nasdaq does not have a physical trading floor and operates through direct trading between investors and the market makers. While Nasdaq trading originally took place over a computer bulletin board system, now automated trading systems offer the benefit of daily trading volumes and full reports on trades.
Traffic Control
Traffic controllers, in essence, connect buyers and sellers, but their role differs between Nasdaq and NYSE. At each exchange, they are responsible for dealing with traffic problems and ensuring their markets run effectively. However, Nasdaq's traffic controller, known as the 'market maker', actively buys and sells stocks on behalf of traders, while the NYSE's traffic controller, known as the 'specialist', facilitates the market for buyers and sellers through setting opening prices for stocks, accepting limit orders, and moderating interest for particular stocks.
The two roles are, on paper, different in that Nasdaq's market maker effectively creates a market, while NYSE's specialist simply facilitates it. However, both roles have the same goal of enabling a smooth and orderly market for clients.
It is worth noting that approximately 40% of the volume traded on the Nasdaq is done through an electronic communications network (ECN), which is an automatic system for directly matching buyers and sellers. On the NYSE, only 7% of the volume is done via an ECN, but that could change with evolution towards a hybrid system of humans and machines.
Types of Companies Listed
When it comes to the listings on Nasdaq and NYSE, the NYSE trades stocks for around 2,800 companies, while Nasdaq has more than 3,300 listings.*
The NASDAQ-100 features 100 of the largest publicly-traded businesses, based on market capitalization, but Nasdaq's wider exchange features many small and micro-capitalization stocks also.
Listing Requirements
Listing requirements differ between Nasdaq and NYSE. Nasdaq listing requirements mean that companies must have at least 1,250,000 shares available for the public to trade, while companies listing on NYSE must have issued a minimum of 1,100,000 to at least 400 shareholders. Other differences include fees; for companies looking to list on the NYSE the entry fee goes up to $500,000, while for Nasdaq, the entry fee ranges from $50,000 to $75,000, with a yearly fee of around $27,000.*
Additionally, there is a minimum share price of $4 for NYSE-listed companies and the market value of the company's public shares must be at least $40 million.* For a listing on Nasdaq, companies must have a minimum of three dealers for its stocks.
Perception of Stocks
The general perception of the stocks on Nasdaq and NYSE is that the more volatile trades are to be found on Nasdaq. This is because long-established, stable companies are more often found on the NYSE, with examples ranging from Coca Cola to Citigroup, IBM and Walmart. The Nasdaq, on the other hand, has more of a reputation for listing fast-growth tech businesses with potentially more scope for dramatic price movement. Stocks to be found on Nasdaq include Facebook, Apple, Google and Amazon.
Private vs Public
The ownership structure of each exchange used to be different to how it is today. Formerly, Nasdaq was listed as a publicly-traded corporation, while the NYSE was private. However, in March 2006, the NYSE went public, making its shares available to traders on an exchange. Traders can bet on Nasdaq and NYSE through the Nasdaq and NYSE platforms respectively.
How Traders Can Use the Differences Between Nasdaq and NYSE to Their Advantage
In summary, when choosing which stock markets to go for as a trader, you might consider the following:
Volatility: If you're looking for stocks with the potential for rapid price movements, you may find more opportunities on Nasdaq. On the other hand, NYSE offers shares that are generally more established and stable.
Nature of trading: If you want to trade through floor brokers, you will have that option with NYSE, while Nasdaq offers electronic trading. Products offered by both can be traded via third-parties, ECNs, and derivatives.
More on Nasdaq and stock market trading
* Figures correct as of 27 November 2018.
DailyFX provides forex news and technical analysis on the trends that influence the global currency markets.