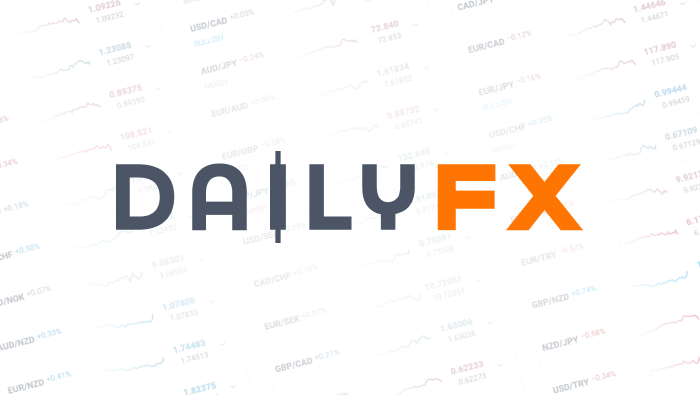 What the 'Surge' in Yields Means for the Dollar, Wall Street, Gold?
What's on this page
Talking Points:
US 10-year Treasury yields hit levels not seen since mid-2011, but the buoyancy wasn't limited to the United States' rates

With equities and other risk assets in retreat alongside the drop in yields, market observers jumped to make the connection
What do the DailyFX Analysts expect from the Dollar, Equities, Gold and more through the 4Q 2018? Download forecasts for these assets and more with technical and fundamental insight from the DailyFX Trading Guides page.
Global - Not Just US - Government Bond Yields are Rising
Depending on the tenor you reference, US Treasury yields have been rising for some time. The short duration bills have seen their rates rising steadily for nearly a year, but it is really the benchmark 10-year Treasury rate that global investors reference when looking to evaluate world rates, risk trends, economic health, fiscal stability and any number of systemic insights. This so-called 'risk-free' yield charged higher with the best weekly performance since late January. In turn, the charge earned the world's most ubiquitous rate a break to levels not seen since May 2011. The implications of such a move could be quiet significant though possibly concentrated on the US currency and capital markets. However, this was not one of those instances where the performance was strictly relative. In fact, the jump in yields was essentially universal this past week. Though few others would achieve multi-year highs, the jump in global government bond rates was worldwide. The German 10-year bund yield jumped nearly 20 percent this past week, the UK gilt's 10 percent advance was the biggest in a year and Japan's JGB rose to a 20-month high as a direct challenge to the BoJ. The implications of a global rise in yields is very different than a simple, targeted charge US Treasuries prompted by Fed actions and trade war fallout. Ultimately, it is a lynchpin for the financial system and traders should keep tabs and remain on guard.
Historically, Risk Trends Rise Alongside Yields but Not Always
With the concerted rise in global yields, there are naturally immediate conclusions that the speculative rank will draw. The headlines this past week trumpeted fear, suggesting the rise in government bond rates carried some responsibility for - perhaps even the full weight of - the drop in all risk-leaning assets in the latter half of the five-day period. In fact, historically, interest rates are typically associated with higher levels in capital markets. For financial assets, there is the typical portfolio balance to consider. Managers look to garner exposure to a diversified portfolio of assets in a bid to maximize return while suppressing volatility. In the academic, stripped-down selection of portfolio components, equities are frequently presented as the high risk / higher return asset while Treasuries are the low risk / low return counterpart. As appetite for return builds and fear of market struggle recedes, market participants would favor a larger share of their capital in equities while reducing their holdings of government bonds. That said, there is an innate pricing characteristics to these Treasuries that as prices decline, yields rise. As such, rising indices levels typically come hand-in-hand with rising yields. That would support the general course of advance for both, but contradict the recent turn of events. Few simplistic relationships hold true through all conditions. The correlation between the S&P 500 and US yield or the aggregate I refer to has waxed and waned over the years. The disparity US and global indices, the Fed's disparate monetary policy course and the questionable course of speculative appetite all contribute to a deserved sense of incredulity with blindly applying textbook norms to current markets.
Rates Are Not Hard Coded to the Dollar
Another unnecessarily watered-down fundamental connection made from rates is the natural relationship it draws to a target currency or FX markets in general. The 10-year Treasury yield is above 3.00 percent and is therefore far beyond most of its developed world counterparts. That makes US assets - with a return based on a premium over this benchmark - carry opportunities. That may very well have helped out the Greenback these past few weeks, but it would notably diverge from the past week's performance specifically. There is no little doubt that the US benchmark rate is at a premium to the vast majority of its peers and will remain there for some time to come. However, that does not guarantee a persistent bid - just as the Fed's steady course of rate hikes hasn't maintained a steadfast bullish course for the Greenback and the relationship completely flipped in 2017. In a global market with competing rates and assets, relative return is important. However, the 3.2 percent return isn't particularly appealing in-and-of itself. Rather, it is striking because everything else is trading at such a significant discount and offered little hope of climbing in the foreseeable future. That changed last week. As rates globally start to rise, the return offered on US Treasuries looks increasingly tepid. The mystique of being the only central bank genuinely pursuing a normalization of policy vanishes and so to does the bid.
Gold is the Antithesis of Yield-Based Assets...so Long as Risk Trends Rise
In similar terms, gold is seeing its relationship to yields warp. A rise in return for government bonds (the benchmark for most financial assets), the appeal of the precious metal drops sharply. Gold is a commodity that does not provide a yield, dividend or rate of return. That isn't a problem when we are seeking safety and its separation from monetary and fiscal policy represents a boon. Yet, in a rising rate environment, the lack of a competitive return is glaring. Most traders look for 'buy low, sell high' scenarios, but the vast majority of invested capital in the financial system seeks more reliable sources of return while reducing the risk of volatility. This favors income like dividend, yield and carry in calculating return. As yields rise, the shortcomings of the metal are more overt. With global rates rising, it would gold is due to further its rejection from 1,210 and move back below 1,180 and maybe even break August's low of 1,160. However, here too there is a caveat. This relation may be robust in theory, but in practice, it can be disrupted. One glaring wrench that can be thrown into the gears is the possibility of risk trends stagnating or in retreat while rates continue to rise. That can happen and is likely to given the circumstances. There has been an over-reach in risk trends these past years thanks in large part to the extreme accommodation that the world's largest central banks have afforded to investors. They are collective looking to reduce their exposure to the financial system to both adjust to growth they have discounted and to earn back a capacity to fight future financial crises. This is likely to continue with primarily the tempo changing should trouble arise. As such, the threat to gold - especially after its depreciation over the past months (and more broadly over the years) is perhaps much smaller than many may suspect. We consider the importance but also the context of global yields on the broader financial market in today's Quick Take video.
DailyFX provides forex news and technical analysis on the trends that influence the global currency markets.