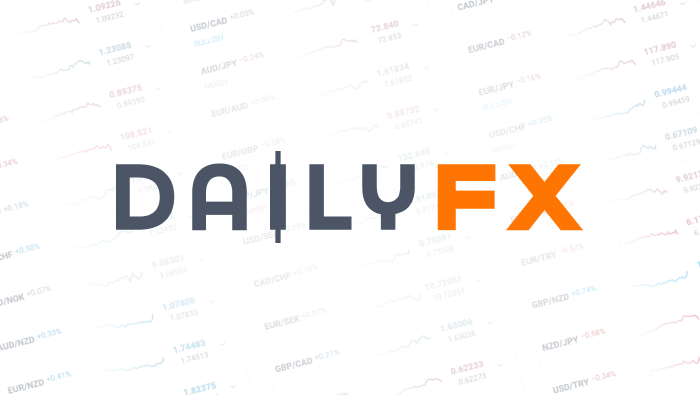 A Long Way Until a True Euro-Area Crisis or Even Deep Euro Fear
What's on this page
Talking Points:
EURUSD

has dropped for five consecutive trading days - matching the longest series of losses for the pair since December

The benchmark pair is sourcing its motivation from the

Euro

, a move that has its roots in systemic fears

Italy's threat to ever-unstable Eurozone cohension is material but the market's capacity for complacency is exceptional
What do the DailyFX Analysts expect from the Dollar, Euro, Equities, Oil and more through the 4Q 2018? Download forecasts for these assets and more with technical and fundamental insight from the DailyFX Trading Guides page.
Italy Revives Fears of Systemic Risk to the Euro
Another unique threat is arising around the Euro. Over the past few years the focus on the world's second most liquid currency was an indirect reflection of its potential versus its single, larger counterpart. A rally through 2017 was predicated on the belief that the Euro was mounting a recovery from a depressed position owing to the possibility of a European Central Bank (ECB) rate hike sometime in the following 12 to 18 months. Lift from this view despite the reality that the Federal Reserve was actively raising rates through the year was based upon the same template the US currency followed in 2014 and 2015 along with the same currency's notable saturation in its yield advantage. That has changed significantly over recent weeks where the focal point of influence has shifted back to the Euro's internal issues. As if an echo from half a decade ago, another fissure has appeared in the Euro-area's fault lines. Italy's populist government is migrating away from its conciliatory rhetoric to fall more in-line with its aggressive campaign vows. A 2.4 percent deficit to GDP target has raised the consternation of the European authorities and the concern of the market. Who will be driven to submission: country or region?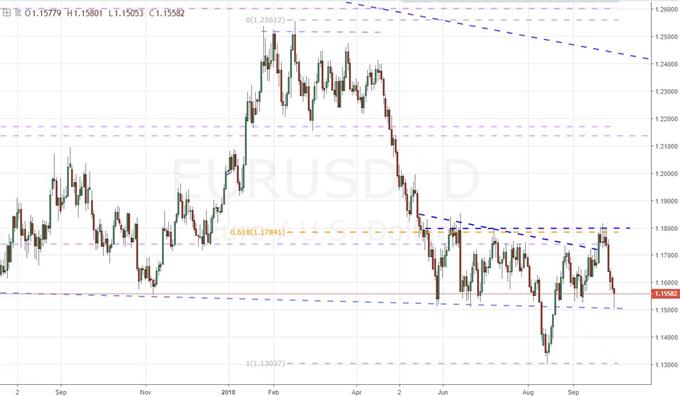 The Markets Have Built a Remarkable Reservoir for Threats
If we were navigating uncharted territory for financial and systemic risk, recent deterioration in the Italian-EU relationship would likely have triggered a significant retreat in the Euro. However, general market conditions and readily-recalled lessons from a linear European history have hardened speculators to the next round of financial risks the currency and market happen upon. In general, the markets have built up a remarkable tolerance for uncertainty and even direct threats - so long as they remain firmly in the realm of 'potential'. This mirrors well a general complacency that has settled over the global financial system. A decade removed from the trough of the Great Financial Crisis and ushered ever higher by massive infusions of stimulus by central banks, it should come as no surprise that complacency is rampant. Yet, as popular as this carefree attitude may be now, it is not a permanent affliction. Adding to this anchor for the Euro specifically, we now face a threat that has a very clear corollary to recent history. Italy pushing a budget fight against the EU to help its own population is very similar to the course we followed for Greece when austerity met a populist government. Will tolerance hold out for Italy as far as it did for Greece? That remains to be seen.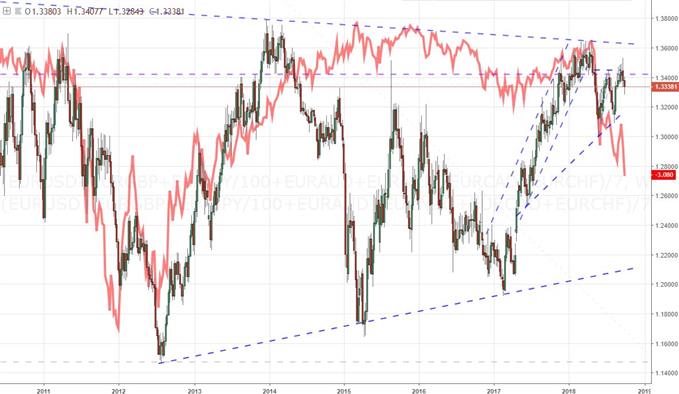 Analyzing and Trading Euro, EURUSD, Italian and European Assets
With headlines starting to threat serious fundamental change is underway yet given markets have a familiar course to follow in order to curb its own exposure, we are left with something of a difficult trading condition. An equally-weighted Euro Index has dropped the past five active trading days for the longest straight slide since December. That has not ushered in new lows for the market at large, but it has put the currency under pressure. We see that weight in EURUSD which has moved on 1.1500 support all the while the Dollar follows a questionable course. If we do see a slip through this immediate support, traders should do an in-depth analysis about what would encourage follow through after the technical milestone is achieved. It may very well be difficult to ramp up any substantial moves sourced on specific benchmarks. Given the state of complacency and the constantly evolving focus for fundamental dominance, any imminent breaks should be evaluated extensively for motivation. If we don't have a systemic driver, a technical break will struggle to promote follow through. If we want to measure more of the nuance short of the extremes of a European Union financial threat, we should place less emphasis on the Euro versus all others, and instead look at metrics like the excessive speculation growing behind the Euro. We discuss all of this and more in today's Quick Take video.
DailyFX provides forex news and technical analysis on the trends that influence the global currency markets.