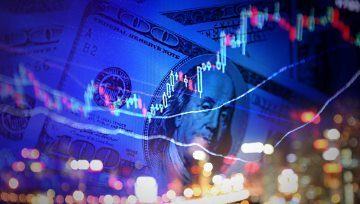 Risk Aversion is the First Step, Trouble in Positioning is the Next
What's on this page
Talking Points:
Risk aversion is starting to garner greater attention and traction with US equities converging on a broader 'de-risking'

Positioning considerations can determine the environment we are operating in, but it isn't always easy to quantify

Aggregate open interest in different assets and regions offers the best big picture, but COT figures are readily available
See how retail traders are positioning in the FX majors, indices, gold and oil intraday using the DailyFX speculative positioning data on the sentiment page.
Risk Aversion is a Destructive State of Mind
Sentiment can change the world. Risk trends have taken a notable turn for the worst over the past month. While a number of assets that have represented speculative appetites have struggled for the past six to eight months, it has been the falter of US equity indices that has truly shaken speculative convictions. Though not a good representative for every rise and fall in global risk trends, this particular benchmark for sentiment has stood as the last bastion of buy-and-hold investors and opportunist dip buyers for some years. October was not the break in the dam, but it was the recognition of the trouble that we face should the fundamental rains continue. From the key indices, we are witnessing an unmistakable technical progression in a long overdue retreat. The S&P 500 having slipped below its 200-day simple moving average has held below the moveable milestone for six consecutive trading days - the first such stretch since March 2016. The Nasdaq 100 has witnessed eight consecutive trading days for which we've seen lower highs - there are only 15 such scenarios in the past three decades. And, from the Dow and all major indices, we have very prominent, previous trendline support standing as critical resistance. A bias can change everything in the markets. It can skew the response to fundamentals, amplify or stunt progress and set capital to enter or flee the system. As crucial as this collective perspective is, however, it is only a first stage in a true course reversal.
Risk Severity Curve Chart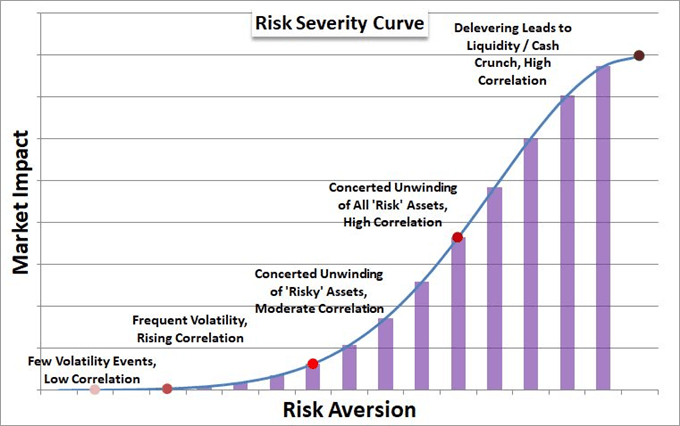 Positioning Highlights the Path We Are Running Down
While sheer force of will can carry risk aversion to a long-term and sweeping path of destruction, the depth and intensity of such a market-wide route depends on the situation tripping further systemic criteria. The next stage in the acceleration of panic is likely to be a function of positioning. Often, when people consider the intent of the market rank, they view it from a perspective of an existing neutral stance. In other words, when projecting the next leg of a mature bull trend, it is often viewed as a low stakes buy in as if there were not already a considerable exposure - as there is currently after a record breaking run. On the flip side of the same coin, there is a tendency for market participants to see it as a speculator's effort to build a short position, rather than recognize the situation for a withdrawal of an oversaturated and increasingly dangerous market. For a systemic reading, I like to look for measures that will indicate the degree of exposure a favorite speculative benchmark (ie SPY, EEM, etc), region (ie US, Eurozone) or asset class (ie equities, carry), but aggregate readings can be difficult to come by. Measures of leverage and exposure to varying degrees of risk assets according to performance are potential proxies.
S&P 500 Exposure Chart
Net Speculative Futures Positioning Can Offer a Quantifiable Proxy
Though not as systemic, there is value in the accessibility and timeliness of certain speculative positioning reports. The DailyFX sentiment data is derived from retail FX and CFD traders and in turn caters to shorter-term signals. Given the scale of the trend that has built up behind risk assets the past decade, a measure that is inherently slower to change course but signal deeper currents is useful. For that, I like to refer to the CFTC's Commitment of Traders (COT) report. There are many remarkable take aways from the run of data that they update on each week, but I pull out a few notable considerations through last week's update. First, we have the remarkable slump in EURUSD positioning which reversed course from a record high on pace to a sharp slump that clearly outstrips the slide in the spot exchange rate itself. Meanwhile, the aggregate speculative positioning behind the Dollar across all of the contracts for which it anchors showed a sharp rise from a five year net bearish extreme to a two-year high in just a few short months. Despite the drama of this exposure swing, the past few months have shown little in the way of change in the COT figures. Meanwhile, a favorite target for the financial system with yields leading to fear in risk trends - first as instigator and then as barometer - net speculative positioning in Treasuries has pulled back sharply from a record net short futures position as the 10-year yield softened from only a multi-year high. Crude oil is another asset where price action and positioning are not aligning, but the over-indulgence on the upswing may be mirrored in a moderation with the retreat. And, finally, I look in at VIX derivatives positioning as a gauge of extreme complacency. We focus on positioning in today's Quick Take Video.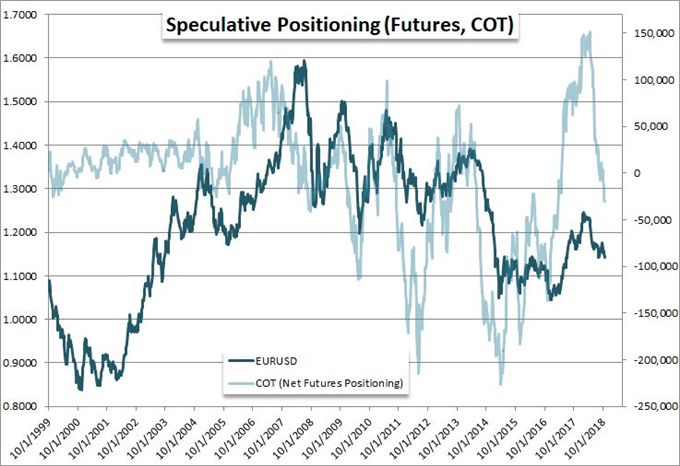 DXY COT Chart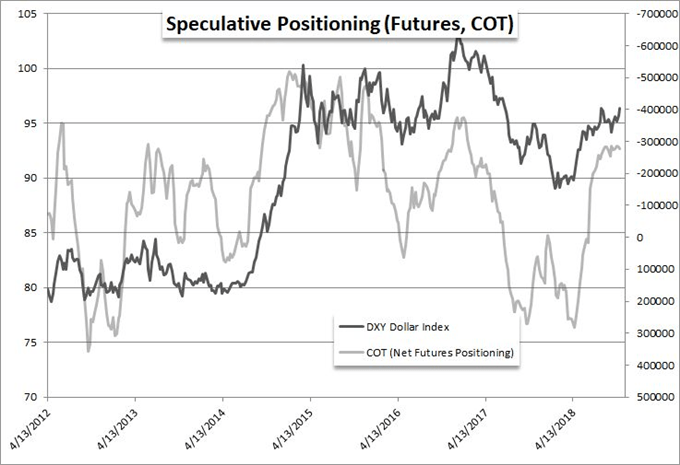 VIX COT Chart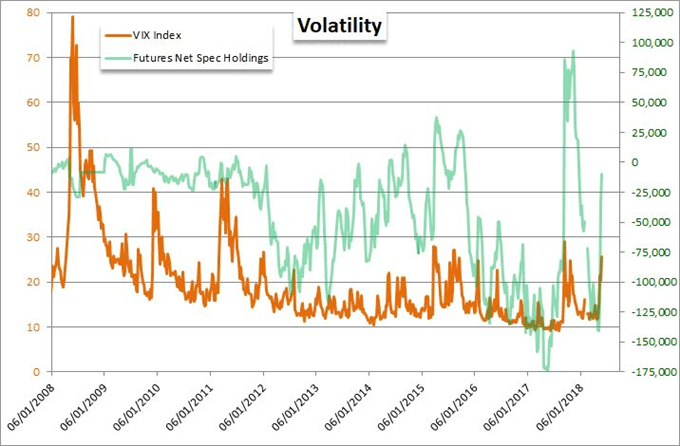 Written by John Kicklighter, Chief Currency Strategist for DailyFX.com
DailyFX provides forex news and technical analysis on the trends that influence the global currency markets.