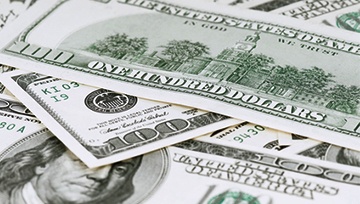 Extreme Speculative Positioning on Dollar, Gold and Oil
What's on this page
Talking Points:
There are numerous ways to evaluate whether markets are at extremes - price, value and positioning are a critical few

Though positioning may be extreme, that does not insinuate that the underlying asset *has* to respond upon recognition
See how retail traders are positioning in EURUSD, GBPUSD and AUDUSD along with other FX majors, indices, gold and oil intraday using the DailyFX speculative positioning data on the sentiment page.
Speculative Extremes Do Not Necessitate Immediate Rebalance Upon Discovery
'Extreme' is a relative designation. To some traders, an extraordinary level for a certain market or asset is completely justified owing to the fundamental backdrop or the untapped speculative interest that can follow in behind early entrants to a speculative view. For others, the point of value has already been surpassed and any further effort to drive price is destined to revert to a reasonable level. The further from the understood fair value the market migrates, the more dramatic the correction. As much dispute as there may be on value, the further and longer markets move from traditional levels of value, it is inevitable that an effort to rebalance is made. The practicality of incorporating speculative disparity into trading is to recognize the market's tolerance for extremes rather than one's own belief. How often do we come to the realization of a technical divergence or fundamental skew well after a speculative anomaly could be marked? Does the trade opportunity only exist when we become aware of it or was it somehow active when the objective measure was reached? Practically, the opportunity for correction is prompted when the masses make the effort to unwind excess exposure and/or attempt to speculative against the prevailing trend. The best measures of this timing are made when there is a confluence of evidence. My preference is finding the convergence of technical, fundamental and conditional (participation) factors.
Dollar Positioning Offers Varying Degrees for USDJPY, GBPUSD, AUDUSD and NZDUSD
The technicals are rather straightforward while the fundamentals are always up for dispute. For the third component of the evaluation of timing and value, speculative positioning is a preferred aspect. As always, we have to understand the tools we wish to employ if we intend to use them to success. The DailyFX Sentiment page's speculative positioning statistics are derived from retail traders in spot FX and CFDs who have a tendency to have a much shorter duration and ride aggressively against prevailing trends. While their views work well in established ranges or as a contrarian reading at genuine extremes, the measure is better used in context where other factors reinforce the call. I like using the futures-based Commitment of Traders (COT) readings from the CFTC as the signals are slower but more deliberate. That said, the Dollar-based FX products are showing signs of extreme. An aggregate measure of Dollar futures positioning indicates traders have pushed their net long position to a further 18 month high when only a short time ago it was the heaviest net short figure in five years. With the DXY Dollar Index recently seeing its bullish breakout fall apart and the tally of shortcomings for the currency growing (trade war blow back and risk stance) there is a convergence. Looking across the individual majors response to this status, we find pairs like the USDJPY offering contrast with a push higher while net speculative positioning drops aggressively while AUDUSD interest drops to a near four-year low while the exchange rate itself sticks to its is descending trend channel. Yet, if we were to assume this is circumstance for an imminent reversal, NZDUSD is a perfect example of why we cannot make linear assumptions for speculative intent.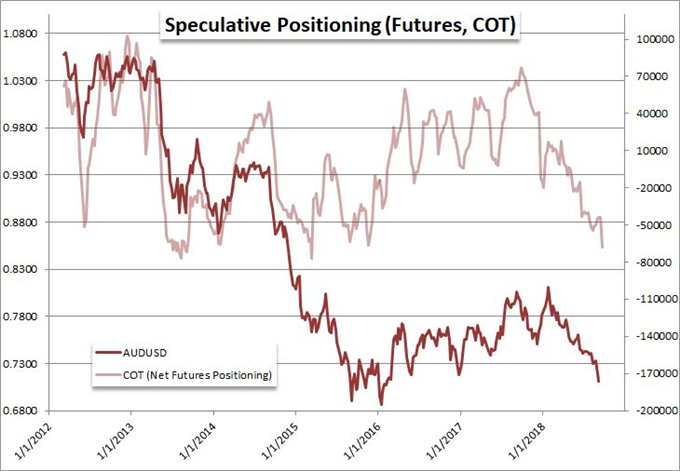 Setting the Stage for Gold, Oil and Treasuries
Dollar products are far from the only assets whose speculative bearings are registering extremes that could encourage rebalance. Take for example gold. The precious metal has been in steady deterioration for months all the while remaining within the confines of a wide range. In net speculative futures positioning, we find interests are set to their most bearish course since 2001. That is two of three of the elements that can convene for a strong signal. Should we find a risk aversion that pulls in financial stability concerns and raises questions over the capacity for central banks to employ reliable monetary policy fixes, there are few non-fiat assets that can stand the scrutiny. The precious metal is one. From US Treasuries, there is a more traditional safe haven status; but there is an even more dramatic positioning read. Futures behind the active market have held at a record net short which seems to keep the pressure on the 10-year yield to break through 3.00 percent and keep moving. Not all readings have to be so extreme to offer foundation for speculative analysis. Take crude oil for example. The commodity has held range for some weeks at the upper extreme of a bull trend. Meanwhile, net speculative positioning has been in retreat for months and has eased off the bullish peak despite the underlying price course. Will this discrepancy cue a trade opportunity? We focus on the speculative positioning extremes of late in today's Quick Take Video.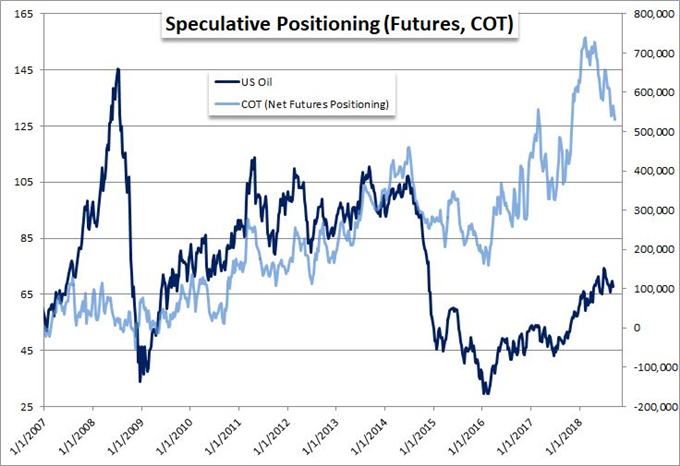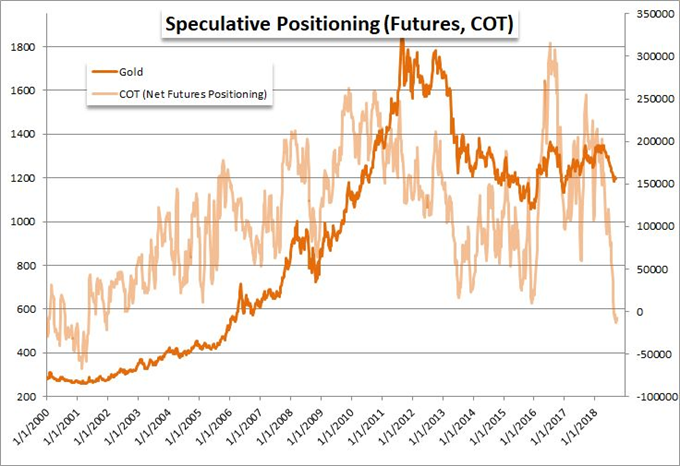 Written by John Kicklighter, Chief Currency Strategist for DailyFX.com
DailyFX provides forex news and technical analysis on the trends that influence the global currency markets.