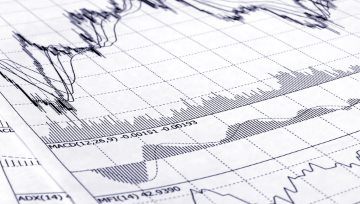 How Significant Is the S&P 500 Breaking the 200-Day Moving Average?
Talking Points:
On Monday, the S&P 500 closed below its 200-day moving average for the first time in 448 trading days

The technical milestone alone carries limited weight, but evidence of a deeper market turn seems to be adding up

As the leaders start to struggle (FANG companies, Tech sector, US equities), the threat of true risk aversion deepens
See how retail traders are positioning in the S&P 500, Dow Jones Industrial Average and other benchmarks of the global financial system on an intraday basis using the DailyFX speculative positioning data on the sentiment page.
The S&P 500's 200DMA an Important Technical Milestone
Historically, the Easter holiday weekend drains the global capital markets as many major financial centers are taken offline. That is especially true when the holiday happens to coincide with the turning of the first to second quarter. Yet, there seem to be more than just weather-based nor'easters for the New York trading session as the (practically) lonesome US session signaled an unexpectedly sharp decline across the capital market board. While the 'risk aversion' was registered in most sensitive assets, it was the equities market that drew in the most speculative gawking. That isn't particularly surprising given how ubiquitous the shares are in the average portfolio and how prominent the US is for global influence. While there were deep declines for most of the major indices - with some of the deepest losses retraced before the close - it was the S&P 500's slide below its 200-day moving average that earned true concern. That was the first time in 448 trading days that we have closed below this level. This is only the third time in the past two decades that we have seen a climb of that intensity and duration. What does the end of such a run really mean?
Technical and Fundamental Context
Personally, I rarely accept act on a trade when only technicals offer support for the setup. Even a strong individual signal or broad array of measures offering a uniform outlook struggle when it comes to stoking motivation. It is true that speculative momentum can build upon itself; but more often than not, there is a fundamental drive carrying the trend via deeper pockets and longer time frames. As for our current standing with the S&P 500, we may have slipped below the trailing moving average, but there is a high profile trendline in close proximity that still stands. Furthermore, the Nasdaq 100 is still close to its own channel support while the Dow Jones Industrial Average has so far held up its own 200-day moving average and 'neckline' on a head-and-shoulders pattern.
A Wave of Evidence for Sentiment Turning
If all we had was the clearance of a single index's moving average - even an index as important as the S&P 500 and average as prominent as the 200-day - the implications for a sentiment trend change would be very low. In reality, this is yet another check mark in a steadily growing list suggesting conviction may be rolling over. Yet again, we find the S&P 500 and Dow more than 10 percent off their respective highs. Further, we have experienced multiple bouts of extreme (relative to price action these past few years) volatility in February and March. That undermines the chances that we were simply seeing a one-off flash of volatility where speculators could simply rush in to bid temporarily discounted assets. The collective movement of capital is arguably one of the most troubling pictures for the financial system. We have seen a jump in correlation as assets that post on the 'risk' end of the spectrum have fallen in concert. There have also been notable heavy outflows of capital from areas of the exchange traded products (ETP) group that warn of more than just a quarter clearance. Another aspect to keep tabs on is the shift in responsiveness to data. In previous months and years of undisputed enthusiasm saw a ready and outsized response to bullish news with barely an acknowledgement of the negative, we now find those tables turning towards the bearish.
Patience is a Virtue
There are certainly enough signals across the financial system to warrant caution and to prepare alternative investment scenarios. However, we shouldn't simply through our conviction behind a bullish or bearish view because of a technical cue or even a handful of unrelated markers. We are evaluating the bearing and commitment of a market behind an exceptional 9-year bull trend. The weight necessary to extend such a mature run that has stretched so far beyond the fundamental scale is far beyond what we now find. That said, the requirements for reversing such a stalwart drive should be set even higher. Calling it too early can deliver short-term losses and frustration that extends to our subsequent trade selection. When we find a strong mix of signals to confirm a prevailing trend, there should be enough untapped market potential for genuine conviction to supply large and multiple opportunities. Sacrificing a little premium trying to get in at exactly the open seems a small price to find a genuine trend with so much potential. We discuss the S&P 500's 200-day moving average break in the context of the market's evolving sentiment backdrop in today's Quick Take Video.
To receive John's analysis directly via email, please SIGN UP HERE
DailyFX provides forex news and technical analysis on the trends that influence the global currency markets.