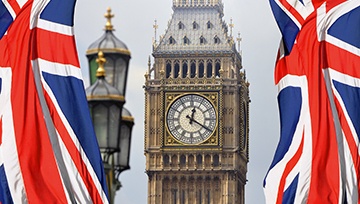 GBP/CHF Is a Preferred Setup Because of its Lack of Key Events
What's on this page
Talking Points:
Most novice traders will seek out volatility whether in price action or event risk assuming it leads to quicker profit

Faster moving markets and high profile event risk makes markets less stable and thereby more difficult to trade

GBP/CHF

is an unassuming pair without the overload of event risk, an appealing technical picture and conditions on its side
What makes for a 'great' trader? Strategy is important but there are many ways we can analyze to good trades. The most important limitations and advances are found in our own psychology. Download the DailyFX Building Confidence in Trading and Traits of Successful Traders guides to learn how to set your course from the beginning.
Finding a Lesser Burdened Trade is Difficulty
I have stated repeatedly lately that one of my primary objectives in seeking out trades is to find those markets, assets and opportunities that aren't swamped by a number of competing themes. This is where the pure technicians swear off any lingering interest or allegiance to fundamental analysis because there are too many themes bombarding the market and it in turn seems that the basic consideration that value matters is obsolete. Yet, ignoring the conflict doesn't make the trades any better. In fact, it does traders a greater disservice as they are then left unaware of important events or undercurrents that will disrupt their trades as they pursue instead appealing chart patterns.
If the Fundamentals Weren't So Onerous
There are more than a few markets and pairs that I would jump on if technicals were the only consideration. A range trade on the S&P 500 seems an area tuned to high volatility with well-established levels to offer jumping on and off points. Problem is, that volatility is the result of increased uncertainty which could produce a critical break and perhaps even trend as readily as an easy range swing. USD/JPY is another appealing technical picture with a Yen that may find itself overbought relative to other risk-sensitive benchmarks. That said, going long on a reversal would mean taking a clear and contradictory risk trends in upheaval and committing to a Dollar unsettled by political factors like trade wars and executive branch turnover. USD/CAD is even more refined as a technical picture, but the thematic issues for the Dollar are further complicated by the confluence of jobs and trade data from both currencies.
GBP/CHF is Not a Mainstream Pair - In a Good Way
Trying to avoid the rising tide of volatility that makes charting out scenarios and thereby opportunities murky is difficult to do. One pair that I find accomplishes this well is GBP/CHF. This is certainly not a mainstream pair. Most Swiss Franc crosses have been sworn off owing to its lack of significant movement over the past few years or by a lingering distrust in the SNB. Yet, the general stability and its proneness for drift are actually attractive when you are trying to refine probabilities. The Pound is the prime mover for this pair. That doesn't leave it without motivation. Brexit is a high profile theme, but it is a singular driver to keep track of and can offer momentum if roused - you don't want to be completely left without drive. As for event risk, the UK PMIs are top of the short list and they are not particularly market moving.
Levels to Watch and Conditions
A glance at the GBP/CHF chart readily registers the triple top the pair recently has attempted to confirm with its slide from another failed move on 1.3500. It so happens, that there is higher time frame influence in this general level in the form of the midpoint (some would say 50% Fib) of the range set by the August 2011 low and range highs of 2015. Support is staged immediately and weakly with the past few weeks' congestion and grows more significant the closer we get to the midpoint of the past year's range at 1.2860. Perhaps the most appealing feature of this pair is its innate alignment to conditions. It is easier to oscillate within established ranges rather than establish new trends or breakouts with substantial follow through. A move lower would fit such a swing. Furthermore, it would retrace a historically unprecedented one-sided move. A 13 consecutive day advance from this pair in March was the longest on record. We have yet to ease back the speculative build up this insinuates. We discuss why GBP/CHF is appealing as a trade candidate as template for what to look for in the markets in this weekend Quick Take Video.
To receive John's analysis directly via email, please SIGN UP HERE
DailyFX provides forex news and technical analysis on the trends that influence the global currency markets.