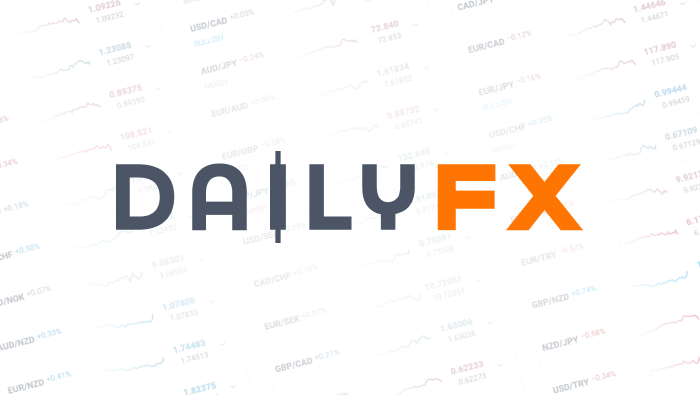 Canadian Dollar's Fortunes Improve, Will Loonie Crosses?
What's on this page
Talking Points:
Markets often overshoot the underlying median 'value' as speculation promotes momentum and even fosters refocused fundamentals

The

Canadian Dollar

earned a decline over previous months, but the intensity was overdone and now the fundamentals tides have turned
What makes for a 'great' trader? Strategy is important but there are many ways we can analyze to good trades. The most important limitations and advances are found in our own psychology. Download the DailyFX Building Confidence in Trading and Traits of Successful Traders guides to learn how to set your course from the beginning.
Markets Often Overshoot 'Value'
It should come as no surprise that markets overshoot what can be loosely considered 'value'. Sorry Efficient-Market Hypothesis (EMH) believers, speculative appetites are an indelible force. What can start out as a foundation of fundamental repricing turns into a trend that traders pine after. From there, momentum can build a head of steam; and the original concept of a modest shift in value evolves into an unchecked desire to ride out a trend for pure opportunism. Disparity between price and value can run for a remarkably long time; but eventually, they will converge. One of the most prominent and dramatic divergences presently is the skew between risk benchmarks like the S&P 500 and systemic measures of value. We could reference typical measures derived from GDP, dividend forecasts or revenue projections. My preference in measuring basic 'risk' is to look at a broad gauge of returns versus an equally wide assessment of risk. An index of the G10's 10-year government bond yields meets the first while an FX VIX volatility reading makes for a good baseline for the second. Comparing the resultant index to the S&P 500 shows years of divergence that will take considerable time and fundamental motivation to close.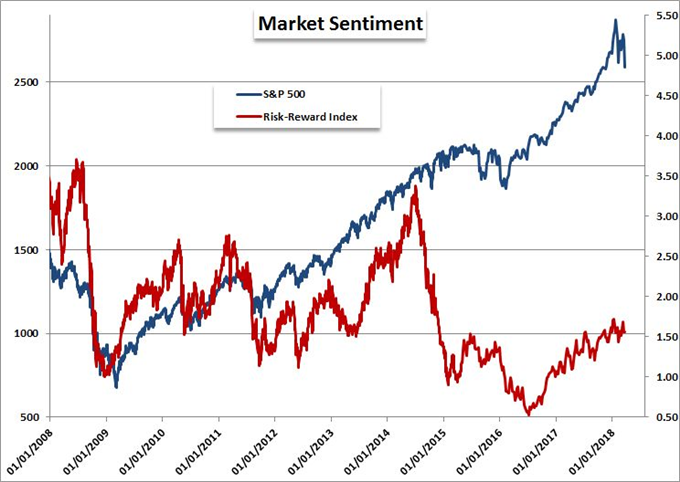 The Canadian Dollar's Tumble
Thankfully, most gaps that emerge between markets and their more traditional and academic measures of value are not as systemic. In turn, they don't run for months - much less years - and abide discrete event risk more readily. While there are a few benchmark currencies that are remarkably stretched on this more fundamental level (including the Euro, Pound and Dollar), a less liquid but significantly more prominent opportunity given its active transition towards 'normalizing' is the Canadian Dollar. All of the most liquid Canadian Dollar crosses have lost meaningful ground over the past months. And, that loss of altitude was well founded given the economic backdrop. It started with a fading rate forecast for the Bank of Canada (BoC) spurred by the group's own rhetoric and tepid data. From there, the NAFTA negotiations forced by the United States were made a market-moving pressure point after US President Trump announced the blanket steel and aluminum tariffs. An equally-weighted index of the Canadian Dollar reflects the rout the currency suffered at the confluence.
Canadian Dollar Index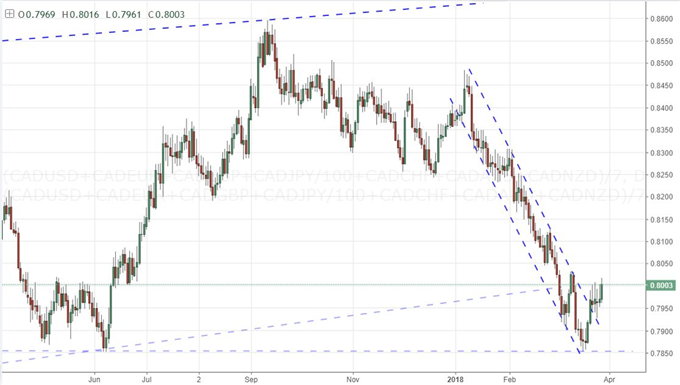 The Foundation for a Recovery
Yet, where the Loonie's slide was earned at the height of the fundamental pressure, the tables have since turned; and the currency has been slow to rebalance its new forward potential. While the US metals tariffs were a serious threat to Canadian GDP as it threatened a segment of exports but moreover the general relationship the country held to its primary trade partner. Yet, for all the bluster, President Trump decided to grant an early exemption for Canada and Mexico owing to their ongoing negotiations with NAFTA. On that front, the discussions among the leaders of those talks reportedly took a notable turn for the better with both sides offering a rare voice of optimism. And, as for the rate forecast; the data hasn't improved dramatically, but the market's outlook has nevertheless recovered sharply. A look at rate projections via swaps shows the probability of a BoC hike by mid-year is approximately 70 percent and a hike by year's end is seen a higher probability event than even the Fed's. Now, measure this shift in fortune against the Canadian Dollar index's standings. It is just coming off an aggressive slide. The break and progression towards a turn has happened just over the past weeks.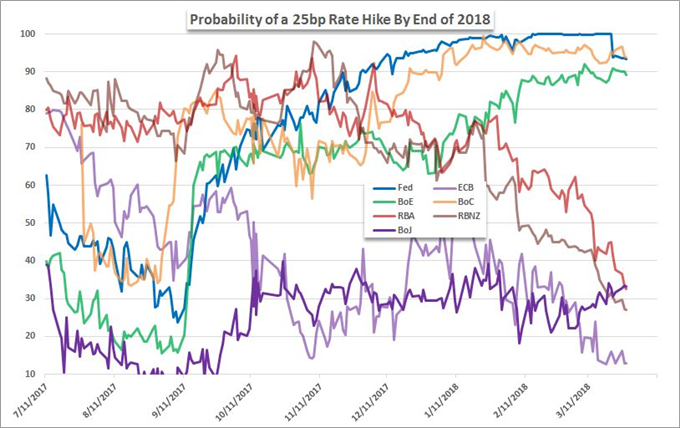 Choosing a Counterpart
As individually appealing as the Canadian currency may be, FX is a relative pricing market. We need in other words to select a counterpart to take advantage of any strength that may arise. Ideally, we want a currency whose outlook is particular weak to help leverage the emergent strength of the CAD. USD/CAD and CAD/JPY are pairs where the technicals look appealing, but the fundamentals are something of an uphill battle. To strong arm a more deeply deflated Dollar where rate potential is far more robust is a stretch while a long view on the Yen cross is a vote on strong - or at least stable - risk trends. I am more partial to GBP/CAD on a technical basis, but Brexit has been unrelenting. A far less convincing fundamental strength is afforded the Euro, which makes EUR/CAD that much more appealing, but the strengths that pair represents with much less inexplicable stability draws a brighter star in CAD/CHF. We discuss the appeal of the Canadian Dollar as a foil for opportunity in today's Quick Take Video.
CAD/CHF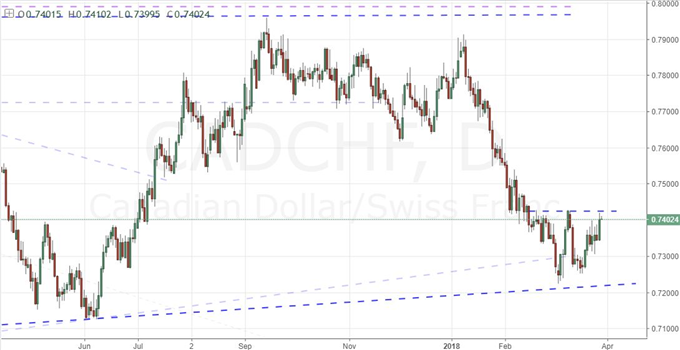 To receive John's analysis directly via email, please SIGN UP HERE.
DailyFX provides forex news and technical analysis on the trends that influence the global currency markets.