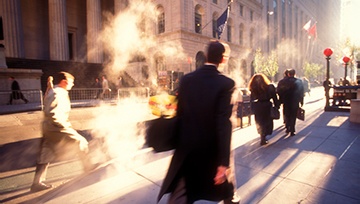 Two Weeks After the S&P 500's Storm, What to Expect
What's on this page
Talking Points:
This past week closed with a markedly smaller range from the

S&P 500

and further retreat from the

VIX

's perch earlier in the month

We use the historical development of the S&P 500 around extreme moves to assess what the future may hold

Yet, conditions change and our most recent severe stumble puts a definitive spotlight on years of extreme inactivity
See how retail traders are positioning S&P 500, key global indices and other risk assets on an intraday basis using the DailyFX speculative positioning data on the sentiment page. Then, compare it to the longer-term speculative interest of futures traders in the COT report.
Volatility, An Attempt to Revert to a New Normal
February 2018 will be known for the extreme volatility that rippled through the market and delivered an intra-month retreat that put the S&P 500 into its first 10 percent correction from highs since the beginning of 2016. Yet the question remains whether we have turned a corner on the persistent drive to record highs and the complacent buildup of extreme exposure to 'risk' that followed. To put the intensity of the recent tumble into perspective, the two-week drop was the steepest since late 2011. To give further context, a measure of relative activity (1 week ATR to the previous 5 week) showed the sudden drop signaled the fifth most abrupt change in activity on record. In technical contrast to that swell, we find that the S&P 500's range this past week completely fits within the previous week's at less than half the width, and that wider range further falls completely within the one prior to it. There aren't many back-to-back 'inside weeks' on this index going back through its history.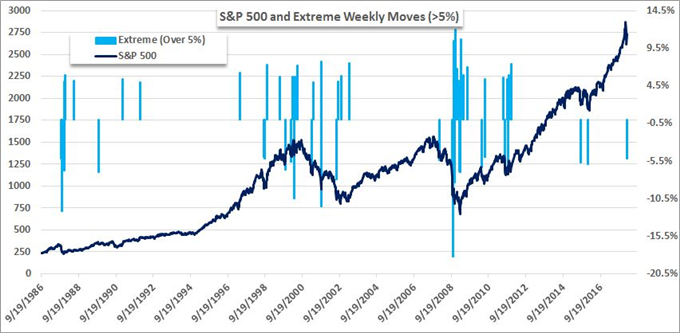 Temporary Versus Permanent Change
The flush of volatility that marked this past month was great reprieve for those traders that were starved for meaningful activity to base opportunities on. Yet, the vast majority of market participants have adapted to the abnormal conditions that had prevailed for so long by throwing out fundamental evaluation and simply trust that dips would be bought and new record highs eventually found. Record low volatility and a preternatural lift in capital markets became the 'new normal'. Many have fully bought into this new market type because they've already adapted. Yet, even the most bullish has come to call into question how long the disregard to exposure and an imbalance of risk/reward could go. If we had a significant enough rebalance in the market, there would be enough capital sidelined to reenter for value and forge the next leg of a long-term bull trend. Yet, there is little to suggest we have exercised that much excess from the system.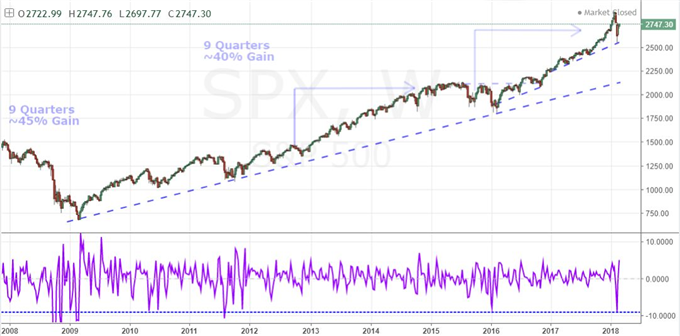 Parallels to Bitcoin and Cryptocurrency
Bitcoin and other cryptocurrencies will serve as a great lesson for the unfolding of risk trends and novel markets for some time to come because of how quickly it ran through the phases. As 2017 opened, a moderate climb in Bitcoin started to accelerate into a full blown euphoria. With an average monthly gain of 27 percent through the year and peak appreciation of nearly 2,000 percent from the open in January to December high, there have been few moves in history that even come close to this charge. The motivation to this move was unbridled speculation. In the absence of traditional fundamentals, investors that needed to satisfy a fundamental itch chalked it up to disruptor value while the vast majority were just happy to ride the exuberance - often with little idea of how to assess soundness of the move other than to recognize stories of newly minted millionaires. Then, January hit. The reversal was intense; but even though panic eased, the reckless speculative interests would not return in mass. What the S&P 500 and other risk-oriented assets spurred by stimulus represent is this same sentiment and participation mix just stretched out over years.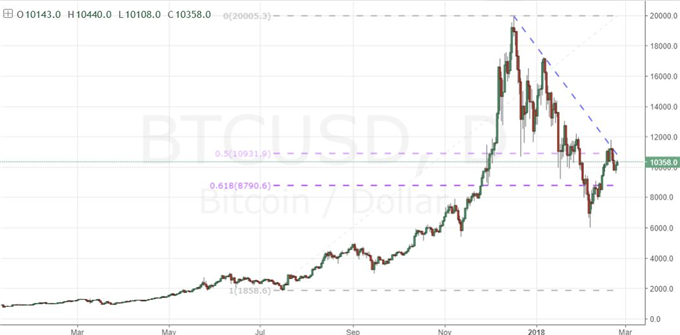 More Sensitive to Monetary Policy, Growth, Protectionism
Deliver an intense or persistent enough shock to a system dependent on complacency, and that unnatural reversion will fail. I believe we have seen that transition not just because of the severity of February's volatility but because of the outright skepticism that had arisen around speculative reach even before the deleveraging swept over us. Now, more distinctly on alert for trouble on the horizon, we find the list of threats is long. Growth forecasts have started to fade in the US and globally. Aggregate monetary policy has started to plateau and some industrious leaders are even normalizing which leaves the wreckage exposed as the tide rolls out. And, protectionism is starting to take serious hold with the most integral player - the US - moving to restrict trade deals, raise tariffs and even draw claims of policy aimed at devaluing its currency in a bid for a currency war. Any one of these issues could swamp a troubled market. Together they boost the probability to near inevitability. We discuss the likely course for risk assets and the S&P 500 specifically after February's shock of volatility in this weekend Quick Take video.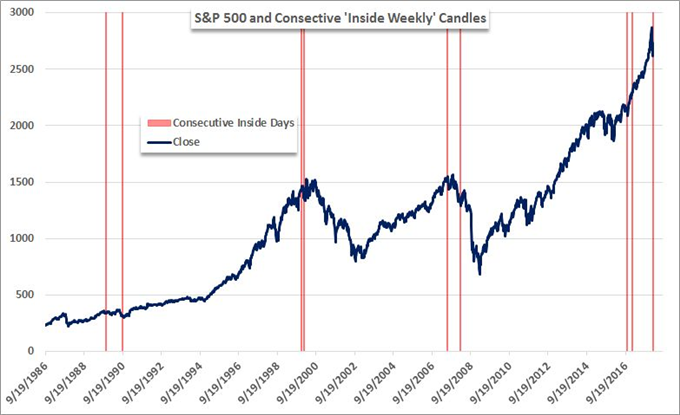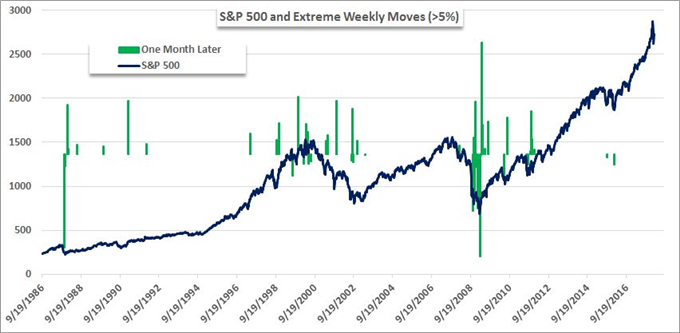 To receive John's analysis directly via email, please SIGN UP HERE
DailyFX provides forex news and technical analysis on the trends that influence the global currency markets.