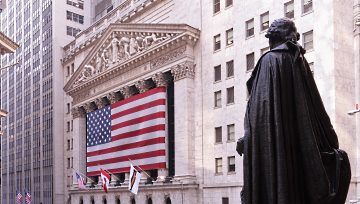 If You Have Time for Only One Chart: The SPY ETF (Quick Take Video)
What's on this page
Talking Points:
An overview of the entire market and financial system is a complex evaluation, but few traders have the time

Reference to the most liquid market, most familiar asset type, a preference for exposure and speculative favorite is key
See how retail traders are positioning in the S&P 500, DAX, FTSE 100 and other indices CFDs intraday using the DailyFX speculative positioning data on the sentiment page.
I Have Two Minutes for a Market Evaluation
Most traders have little time to do a comprehensive evaluation of the markets to garner a big-picture view of their trading environment or to seek out alternative options for their portfolio. So, with that natural handicap in mind, what could we look with just a few free minutes time that would give us the most possible information about the markets? As you would expect from so little time available, this would not offer a detailed view of the market and the many cross winds that can arise and produce trades and risks along the way. However, there is certainly value in a single chart that can give us the general lay of the land so we can better evaluate our existing exposure or regular round of instruments we trade. For me, that instrument is the SPY S&P 500 ETF.
Market Evaluation is Usually for Risk Trends?
If you are trying to establish a overview of the global financial system's health for its influence on your specific corner of the market, it is most likely an effort to establish risk trends. The most effective means to evaluate something so broad in concept and universal in nature as risk trends is to look at the relationship of a wide range of assets with a connection to sentiment but that otherwise are unique. Therefore, their collective alignment is most likely the product of a true and driven wind in sentiment. Yet, correlation across many assets creates for a complicated assessment that many traders shy away from even when they have the time to analyze. Therefore, we should look for a good representative of the broad and diverse group.
Why the S&P 500 ETF Appeals
If you are looking for influence, the US markets arguably carry the most weight as the largest economy in the world with the furthest reaching capital distribution (think of how frequently the Dollar is used everywhere in the world). Further, equities tend to be the most ubiquitous asset class. That is not to say they are the most liquid - they are not. Rather, the largest number of traders are familiar and exposed to shares as an asset class because of decades of marketing and regulations. This makes a US equity index the most familiar and wide reaching benchmark. Carrying it further, the S&P 500 is one of the most frequently quoted indices within the US equity realm. And, when we consider investors have diverted their capital away from individual shares and costly portfolio replications of indices; more tech savvy modern traders have sought out ETFs. As it happens, the SPDR's SPY ETF is one of the most liquid exchange traded products (ETP) bar none.
What to Look for From This Benchmark?
While the S&P 500-based SPY is a unique reflection of the market in and of itself, there are certain expectations that need to be maintained as to its value as a systemic measure. As stated previously, a single indicator cannot serve as a comprehensive measure of a complex system. For that, we need to evaluate the correlations across a variety of very different benchmarks. Furthermore, we shouldn't expect the ETF to deviate from the underlying index and thereby offer 'leading' indicator. It is the value of this broad update and not the some timeliness that we should assess value. Yet, when the S&P 500 rises or falls with a volume and open interest fluctuating in the ETF, we can see intent and momentum. We discuss the value of using the SPY as a market measure in today's Quick Take Video.
To receive John's analysis directly via email, please SIGN UP HERE
DailyFX provides forex news and technical analysis on the trends that influence the global currency markets.