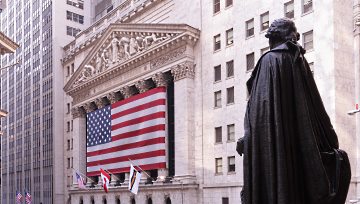 A Few Clear Anecdotes that Speculative Appetite is Driving Markets
Talking Points:
There is a difference between speculative and investor interests

A mix of one over the other can dramatically shift the focus of the market from value to short-term opportunity
What makes for a 'great' trader? Strategy is important but there are many ways we can analyze to good trades. The most important limitations and advances are found in our own psychology. Download the DailyFX Building Confidence in Trading and Traits of Successful Traders guides to learn how to set your course from the beginning.
There is a difference between a speculator and an investor. The latter unfortunately is seen as stodgy and well capitalized - essentially assumed something that the average retail trader cannot be until their account grows significantly. In fact, many would proudly say they never intend to become 'investors' because it doesn't carry the clout of the rogue trader rapidly building up their account through deft timing and the seemingly force-directed (Star Wars reference) amplification of leverage. For the average retail market participant, 'speculator' is their preferred title with the short time frame and lack of commitment to underlying 'value' that would entail. Practicality and temperament sorts these market participants, but the stronger presence of one over the other has a very substantial influence over how the system itself is operating.
In markets where investors with larger pools of uninvested capital are moving after underpriced value, there is a well-established momentum with health volume. Sure, there are periods of correction along the way as event risk and technical levels lead to temporary concerns over commitment; but the buildup over time is more consistent while volatility significantly retreats relative to historical scales. Alternatively, when investors are either on the sidelines or in the market with little intention of forcing turn over, speculative elements in turn exert greater influence on price action. This crowd is more interested in quick returns which prioritizes a steady flow of event risk and a charge of higher volatility. Their influence in turn renders what you would expect of reduced commitment and heightened opportunism that sustains a sense of instability. There is good reason that we are deep in the midst of the speculative epoch.
Recognizing a speculator's versus an investor's market can confer serious advantage in applying strategy and seeking out reasonable trades. Yet, there is no single barometer we can reference to verify that we are experiencing one environment versus the other. I am of a skeptical disposition and view anecdote with caution, but there are enough individual signs that speculation is running the engine now that it is unlikely that there are all coincidental and not reflection of general conditions. Two points of evidence that I was looking into just today reflects the situation well. First, we have the divergence of the Japanese Yen crosses and US equities. In practice, there are both risk oriented investment vehicle where yield/dividends will promote greater appetite in good times while both stumble to selling pressure in poor conditions. Yet, we have seen the two systemically deviate over the past months as it is clear that the greater influence of 'carry' for the FX outlet is not enough to keep up with the headline-dominating momentum of US benchmarks like the S&P 500.
Another popular asset class that reflects the power of speculation over investment is in the cryptocurrency world. Bitcoin has surged through the year eventually hitting a pace of self-sustaining speculative momentum that has driven it to more than a 1,700% return at its pace from January 1. This is certainly an asset class that will disrupt the future of finance, but this rate of speculative chase is beyond reason. That is especially true considering the trouble that Bitcoin specifically faces in fulfilling its supposed role of replacing traditional fiat. Its transaction times are measured in days on average while the transaction fees have been over $25 per turn. Alternative but equally liquid Ethereum and Litecoin among other digital currencies do not suffer these same short-comings, but their climb has been far less prolific - because these have not been in the headlines as prominently where speculative appetites have been whipped into a frenzy. We discuss speculative versus investment influences in today's Quick Take Video.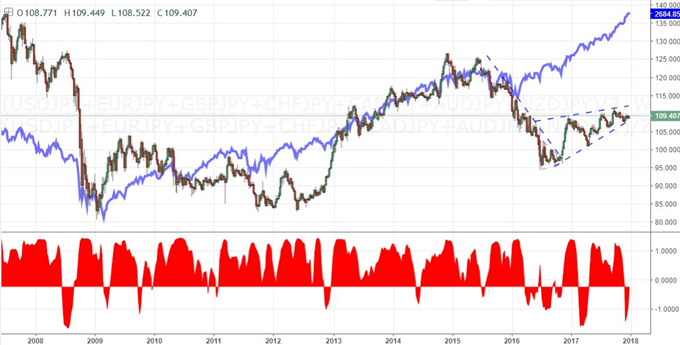 To receive John's analysis directly via email, please SIGN UP HERE
DailyFX provides forex news and technical analysis on the trends that influence the global currency markets.