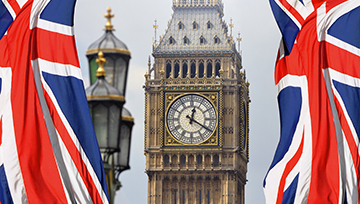 Pound Pairs Breaking Critical Levels From GBP/USD to GBP/AUD
Market conditions are currently not very conducive to carrying trends - with the exception perhaps of US equities and certain risk assets. Yet, with the shift in Brexit sentiment suggests the Pound's recent technical breaks may find follow through.
Talking Points:
The British Pound has extended its recovery to 18 month highs and into territory immediately following Brexit

Key technical breaks in favor of the Sterling have occurred with pairs like

GBP/USD

,

GBP/AUD

and

GBP/JPY

among others

Projecting a productive trend for the Pound requires an absolute need for conviction
How are market participants positioned in GBP/USD and Pound-based crosses? Retail traders typically act against trends looking for quick opportunities from contrarian views - but these efforts to pick tops don't often pan out. See how retail traders responded with GBP/USD positioning on the DailyFX Sentiment Page.
We covered the Pound's technical setup and its shift into possibly a more 'tradable' orientation just a few days ago. However, we should take another look at this currency as its progress is starting to look more and more remarkable. On an equally weighted basis, the Sterling has extended its gradual recovery with a little more pace and a very prominent fundamental charge for traders to hitch their conviction to. Yet, it is the technical progress that we have registered with the major crosses that is truly remarkable. This past session in particular, the benchmark GBP/USD managed to overtake 1.3450 resistance which was a confluence of a general range high for the past 18 months, the mid-point to the post-Brexit range and a multi-year trendline resistance. Clearing such a clear hurdle on the most liquid Sterling pair will carry a lot of weight through the rest of the market.
Amid those other crosses, there is plenty of technical heft to go on as well. GBP/JPY managed to clear its extremely tight range of weeks to run up to a long-term range resistance. GBP/AUD has readily cleared trendlines and 18-month range highs and looks like the trigger of a long, basing pattern reversal. Similar technical formation is seen with the likes of the GBP/CAD and GBP/NZD. I am particularly partial to EUR/GBP which has broken a long-term trendline support but whose next move (which has not been confirmed yet) could be taking out the 'neckline' on a big head-and-shoulders pattern. The reason I particularly like EUR/GBP - though I do like GBP/USD and the others to different degrees - is the fundamental implications. General market conditions have not been supportive of trend development. In fact, it has been very adverse to such consistent moves with the clear exception of explicit risk assets and particularly US indices.
What we get in this emergent, medium-term proposing shift from the Pound is a fundamental backing that can help offer wind to sails that are otherwise in the irons (too much boating reference). The break that we have seen recently was motivated by the news that the UK and EU had tentatively come to an agreement on the Brexit bill to the tune of approximately 45 billion pounds. That is a large outflow, but it clears up the way for progress on trade discussions and other crucial conversation points necessary for the UK to hit the ground running after it leaves the EU. There is still a long way to work out favorable deals and certain to be plenty of back and forth along the way between the parties, but this helps move things along. Critical in this equation is choosing pairs and timing that does not put trade opportunities in direction conflict to conflicting event risk and themes. We discuss the appeal of the Pound crosses with high profile technical developments and the shifting fundamental seas in today's Quick Take Video.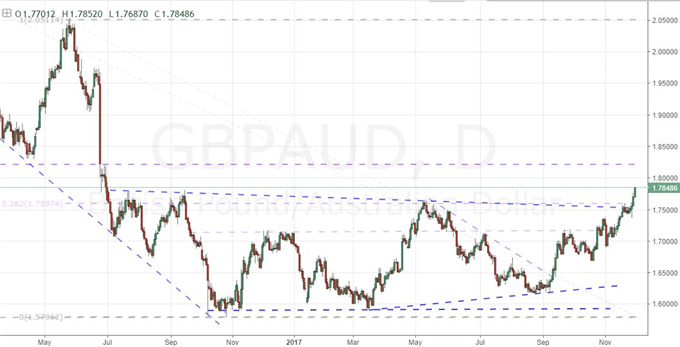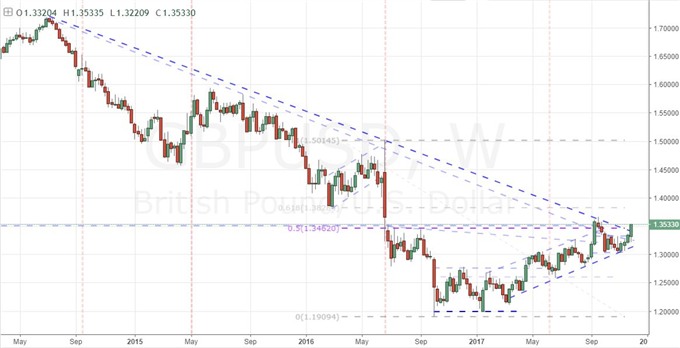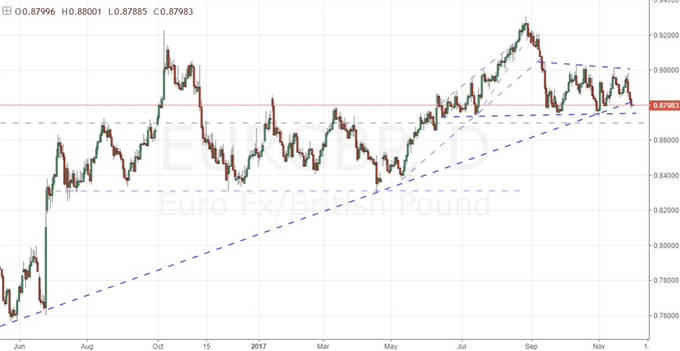 To receive John's analysis directly via email, please SIGN UP HERE
DailyFX provides forex news and technical analysis on the trends that influence the global currency markets.