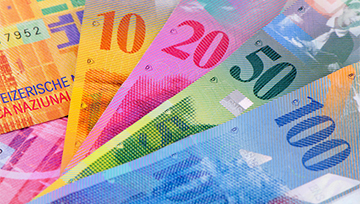 USD/CHF May Be More Tradable Than EUR/USD
EUR/USD may be the most liquid currency pair in the FX market, but it is also the most fundamentally encumbered and listless. In contrast, USD/CHF has fewer hang-ups and more readily follows technical lines.
Talking Points:
There are few currencies that are not fixated on high profile event risk and themes - both for volatility and in anticipation

The Swiss Franc is one of the few majors that offers conditions that are not overburdened by fundamental assumptions
Retail traders are more focused on short-term opportunities rather than long-term trends. See how retail traders are positioned in Gold on the DailyFX Sentiment Page (Bitcoin positioning will soon be recorded here as well).
The Dollar is by-far the most liquid of the FX majors. It also has some of the largest fundamental hang-ups. It is true that there are clear fundamental themes that can drive its volatility and trend development, but those motivations can also play the unfavorable role as anchor for clear trade development. The Greenback has contradicted its primary drive as a monetary policy pace setter through 2017 with a trend that has seen EUR/USD rise aggressively through the year. And that same fundamental marker has also led to a clear degree of indecision over the past weeks as the market tries to ascertain whether the Federal Reserve intends to extend its pace of tightening (three quarter point hikes per year) into 2018. Strong fundamental attachments can be both an opportunity and burden. Recently, they have been more of the latter.
Looking for currencies that are less encumbered by fundamental preconceptions is not easy. In a world of extreme, competitive monetary policy and related stretch for risk appetite; there is a propensity to see strong attachments to fundamental motivations wax and wane. Among the majors, there are a few that can find freer movement primarily because their capacity to move on dominant fundamental themes is curbed by mitigating circumstances. The Yen crosses are the FX standard for risk trends, but sentiment has not been so strong such that it has reached the FX corner of the speculative market. That said, should the winds pick up, there is little doubt as to how this currency would respond. The Aussie and Kiwi Dollars are carry currencies themselves but their standing at the high end of the yield curve does little to inspire a chase when carry trade doesn't seem to pull its own weight. One of the majors that has received far less attention over the past few years, but is uniquely disconnected and should thereby be more closely considered, is the Swiss Franc.
In the past, the Swiss Franc was merely the reflection of the Euro. The Swiss National Bank (SNB) made it their primary policy approach to keep the EUR/CHF above 1.2000 despite overwhelming market pressure to see the Euro devalued. After the disastrous decision by the central bank to suddenly remove its floor, the market for the Franc transitioned to extreme volatility and then onto a backdrop of difficult valuation - where we still find ourselves today. While the currency's value is open to wide interpretation, it is not particularly easy to charge under one banner or another. It is also not hung up waiting for the next shove via those themes. In the absence of fundamental preconceptions, the Franc more readily responds to technicals. USD/CHF's retreat into a range midpoint looks very different than the difficult-to-inspire EUR/USD. CHF/JPY is at the bottom of its range and less encumbered while other Yen crosses are more explicit in their struggle with undetonated risk trend influence. GBP/CHF, NZD/CHF and EUR/CHF all have their technical virtues that traders should consider. We focus in on the Swiss Franc and why its lesser fundamental popularity actually confers benefit upon it in today's Quick Take Video.
To receive John's analysis directly via email, please SIGN UP HERE.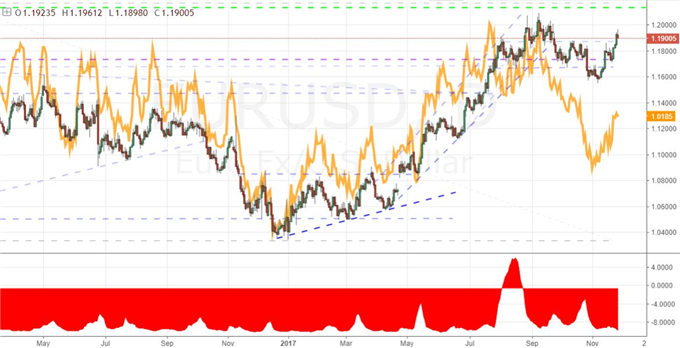 DailyFX provides forex news and technical analysis on the trends that influence the global currency markets.