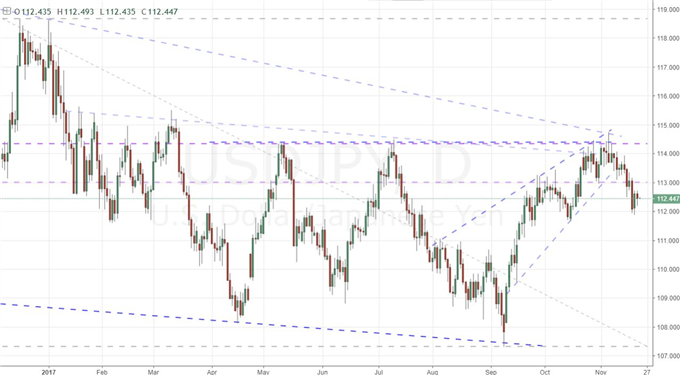 Strong Views Weakly Held in Trading
Holding strong convictions to our trades is crucial to successful navigation of the markets. Yet, conviction without the robust analysis to back it is reckless. Having strong views on your trades but the willingness to drop an exposure that isn't productive is crucial.
Talking Points:
Having convictions in your trade is important, but having little reason for conviction is a recipe for disaster

If you can fully articulate your reasoning for a trade, it is good; if you can't find a good reason it won't work, it is great

It is important not to chase impossibly perfect trades; but if the reasoning behind your trade falls apart, a trade should be cut
What makes for a 'great' trader? Strategy is important but there are many ways we can analyze to good trades. The most important limitations and advances are found in our own psychology. Download the DailyFX Building Confidence in Trading and Traits of Successful Traders guides to learn how to set your course from the beginning.
We would never take a trade without some degree of conviction that it will turn a meaningful profit. Yet, too often, traders will approach a position with a degree of conviction that is based on extremely little evidence or analysis. That is a reckless approach to trading that will almost certainly end in tears if employed regularly. Having a 'gut feeling' on trades is normal. The human brain is an amazing machine that can spot patterns that we often cannot articulate. Yet, those inexplicable feelings may work for avoiding indescribable risks, but that do us little favor in highlighting complex trade opportunities. The only category of market participant that I have encountered that can operate successfully by feeling are those traders that have had a long-term (20 years or more) career in a particular market where an explicit strategy has been internalized as it has been employed so regularly. I do not qualify and certainly nor do the vast majority of traders in any market.
The solution to operating on poorly formed discretion is to employ a very explicit trading strategy. In-depth analysis - whether technical, fundamental, asset conditional or any combination of those - will provide evidence to suggest there is a greater probability that a market will unfold in our favor versus against us. At what interval of confidence we decide to take a trade depends on the depth of our analysis, the opportunity we have happened upon and our individual risk tolerance. In general, trade setups that you can fully articulate the reasoning behind to convince another rational trader are good. Those scenarios in which you have plenty of support and no good argument as to why it will not play out in your favor are great trades. The latter are exceptional and thereby should be come across infrequently.
As much as I have committed years to developing, honing and employing strategies; I still feel the pang of bias. Given our innate ability of pattern recognition, the under-analyzed but appealing opportunities almost always follow a quick evaluations of technicals. While this brand of analysis is important in my overall assessment of trades, it is only one component. Yet, the ease of pattern recognition - whether genuine or convenient - makes it a frequent siren call. A good example of this for me recently has been EUR/AUD which has come to heavy technical congestion and seemed perpetually on the verge of reversal. Alternatively, when I employ more comprehensive analysis, I tend to come to better opportunities. However, great trades do not always follow robust analysis. There is always the variability of the market. So don't let the pursuit of 'perfect' trades hamstring you in the markets. 'Good' and higher probability trades is the objective. And, your view on a market or particular aspect behind a trade that was used to justify its execution falters, we should not hesitate to cut it and move on to something more meaningful. Strong opinions weakly held. We discuss this in today's Strategy Video.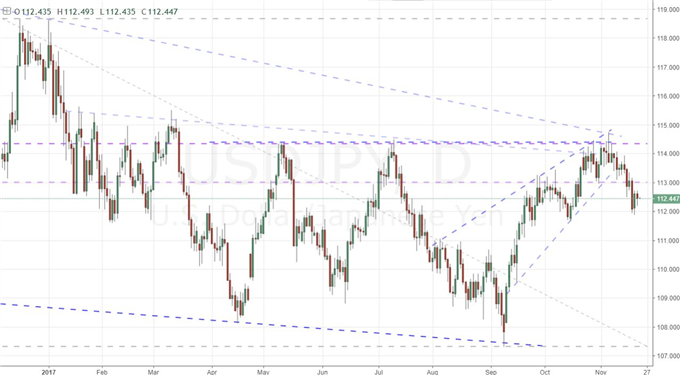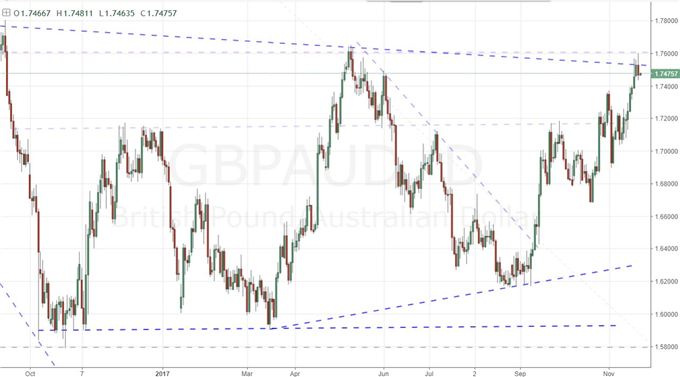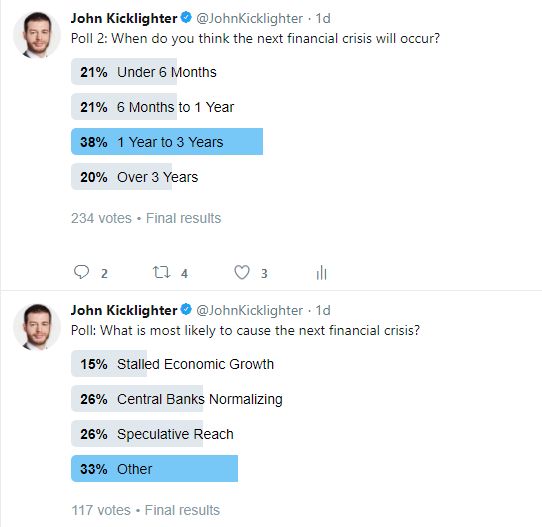 To receive John's analysis directly via email, please SIGN UP HERE
DailyFX provides forex news and technical analysis on the trends that influence the global currency markets.