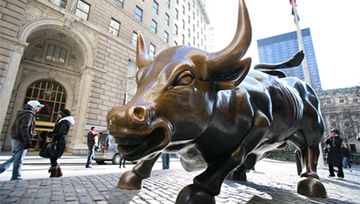 The Shortfall of the S&P 500, VIX or Individual Measures of Risk
Talking Points:
Sentiment - also referred to as risk appetite/aversion or risk on / risk off - represents the most comprehensive force in the market

Assessing broad speculative conviction and bearing can significantly bolster the performance of your trades

Each trader has their preferred metric for sentiment (S&P 500, VIX, etc), but individual measures come with their own shortcomings
Successful trading includes an appreciation of the market you venture and the risks that they pose - which is clearly true for an emergent asset class like Bitcoin and cryptocurrency. Learn important habits and psychologies of successful trading in our guides on DailyFX.
There are fundamental flaws in most of the favored measures of 'risk appetite' that investors refer to for their broad evaluation of the market. No single instrument or even asset class is a perfect representation of the collective view for the entire financial system, so we have to settle to some extent for 'good enough'. However, when the measures are pricing in near perfection, their value is clearly replaced with a dangerous promotion of complacency that skews the practical risk/reward we try to evaluate as participants in a market. Sentiment is an abstract construct for many with interchangeable names such as speculation, risk on / risk off, risk appetite / risk aversion; but they all speak to the same underlying force. It measures investors willingness to invest capital into a market with a search for higher return among the many instruments that can be tapped. The alternative course is a withdrawal that looks to preserve capital from losses that can be suffered as assets values drop.
Despite the imperfect measures that we may have, it is still important to assess the general sentiment of the masses. Recognizing a broad conviction through a common motivation can align us to prevailing trend that materially improves the potential of setups. That said, sometimes, the flaws of favored measures outweighs their utility. One of my favorite, rudimentary gauges is the S&P 500. Many traders will use their local and most liquid equity index as a compass reading, but the years have proven a dulled bias to these otherwise common benchmarks. Given the range of participation - as a result of familiarity and regulatory favor - and thereby depth to equities, we often get the best measure of what the market is anticipating from passive retirement account to professional fund manager. Yet, given the proliferation of stimulus lowering the cost of capital and then forcing a chase for yield, the calibration of the indices has deteriorated to the point that it may not signal fear until well after it has seized the market - much less give a preemptive warning. Another frequently-referenced measure of sentiment that has been warped by consequence is the VIX volatility index. The activity forecast dropped towards a record low to close out this past week, insinuating a perfect and placid 30 days ahead. While a preternatural calm prevails and we are heading into seasonally calm markets, it is increasingly presumptuous to presume a reckoning is closing in.
If individual measures such as US equity indexes, high yield benchmarks, volatility indicators and other familiar favorites struggle for timeliness in sentiment developments - particularly for risk aversion - what can offer a better gauge for our bearings? For me, one of the best means for assessing a tide change in the underlying market starts with a correlation between a range of otherwise disparate markets. Why would US shares, European shares, emerging markets, high yield fixed income, high beta commodities and carry trade aline to a uniform trends? There may be a few universal drivers, but one of the very few that can supply duration is the general sense that risk trends are rising or falling. Little escapes the necessity that this outlook insinuates. Finding these banner assets and monitoring the degree of their relationship as well as intensity of trend leaves few explanations outside a more systemic move. What do correlations across assets say about the market today? We discuss better measures of larger trends in this weekend Strategy Video.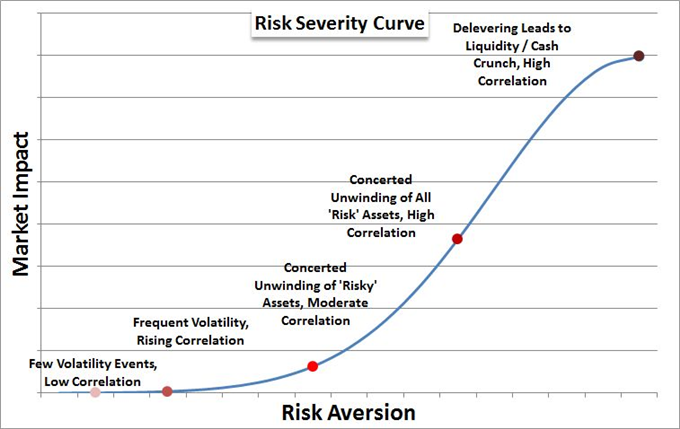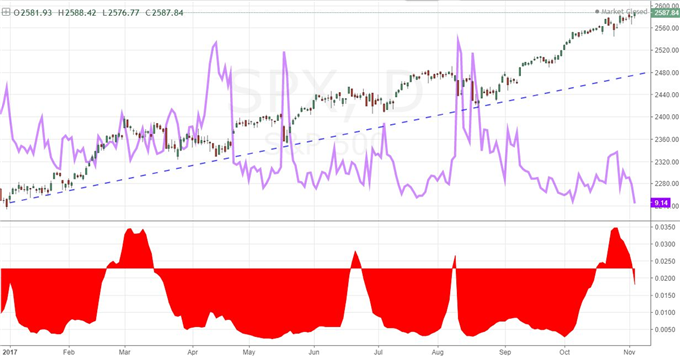 To receive John's analysis directly via email, please SIGN UP HERE
DailyFX provides forex news and technical analysis on the trends that influence the global currency markets.