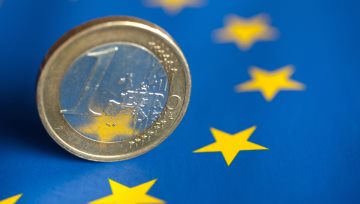 How Confident Are You In the EUR/USD's Reversal?
Talking Points:
While October is looking to be a quiet month overall, EUR/USD looks to be staging a productive shift on lower time frames

A clear head-and-shoulders pattern has formed for this benchmark pair and arguments can be made whether it broke Thursday

Fundamentals need to provide the drive for me - but there we have an ECB extension of QE and the Fed on tap next week
What are the DailyFX analysts' fundamental and technical forecasts for the Dollar, Euro, equity indexes and more through the fourth and final quarter of the year? Download the recently-released 4Q forecasts on DailyFX.
The EUR/USD continues to ramp up its analytical appeal. Regardless of the analysis view we approach this benchmark currency pair from, it seems like the trading potential is building. The question therefore is: what is the saturation point for my or your personal conviction in the pair and its bearing? I can't determine your conviction for you, but I can lay out the analytical merits this FX baseline offers. I had a short EUR/USD position before I went on family leave a few weeks ago on the basis of a productive head-and-shoulders pattern 'neckline break' along with the slow evolution of monetary policy and risk themes that have guided this pair over the past few years. I took it off because I would be away from the markets and was dubious of follow through anyway. Coming back to the markets, the cues look even stronger.
From a technical perspective, it is difficult to miss the productivity of Thursday's developments. The biggest daily range from the pair this year was a strong signal, but its fit in the larger technical construct was even more impressive. With the steep dive this past session, we have completed - and it could be argued 'broke' - a larger head-and-shoulders pattern that has been staged over past few months. This threatens a more motivated turn of 2017's dominant trend. That said, chart patterns alone have not been good predictors much less motivators of a change in bearing that also comes with an escalation of activity/momentum. That is the responsibility of fundamentals. There too, the case has built up for the bears. The ECB this past session announced the first stage of a 'taper' to its stimulus effort as anticipated. However, the terms are a clear reminder of how slowly they will withdrawal and how far behind the Fed they are. Halving QE purchases starting in January and carrying through at least to September again extends the easing.
If the technical and fundamentals are solidifying behind a turn for EUR/USD, am I jumping back in? Not yet. Timing and liquidity are important factors for successful trading. Both will pose problems over the immediate future. We are heading into the final trading day of the week and there is a high-profile fundamental event due for release (US GDP for the third quarter). That is a mixture for high volatility with little confidence for consistency in trend before the weekend drain. Sure, the GDP reading can come out strong and offer another jump before the markets are offline; but I prefer greater conviction in direction and momentum over a modest 'opportunity cost'. If the picture looks as convincing come Monday, it wouldn't matter that the markets had moved a little further into a turn by the time I was comfortable taking a trade. In fact, it would represent a better opportunity as my conviction in a larger trend change would increase. We discuss the whiles of EUR/USD in today's Quick Take Video.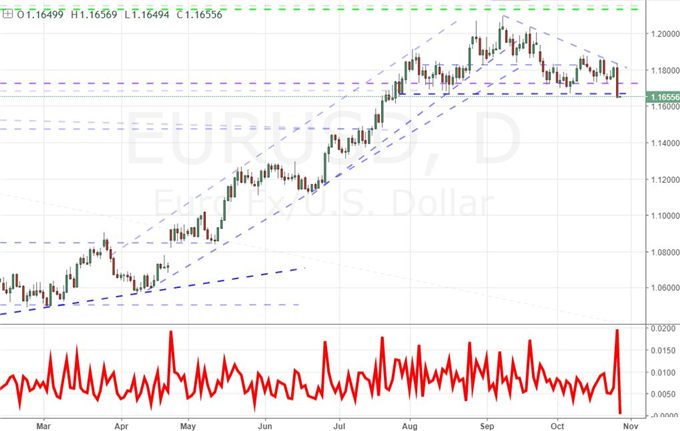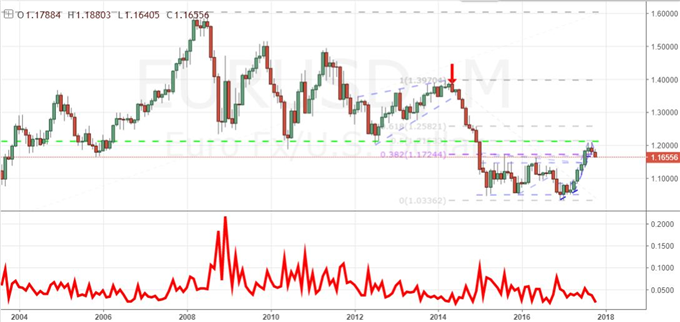 To receive John's analysis directly via email, please SIGN UP HERE
DailyFX provides forex news and technical analysis on the trends that influence the global currency markets.