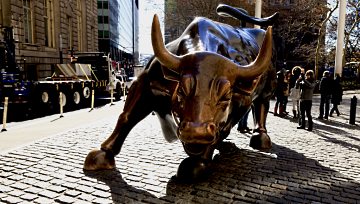 Cutting and Reestablishing Trades (Dollar) to Avoid Risk or Illiquidity
Talking Points:
If there is a period of illiquidity and/or high profile event risk ahead, sometimes it is better to cut a trade rather than hold out

Often times, hesitation in unwinding a trading and reentering after the risk has passed is a psychological concern over best price
What are the DailyFX analysts' fundamental and technical forecasts for the Dollar, Euro, equity indexes and more through the fourth and final quarter of the year? Download the recently-released 4Q forecasts on DailyFX.
If you are facing a period of high risk and/or illiquid market conditions with a trade you have, is it better to cut or hold out and hope for the best? Heading into this weekend, I knew there would be more than just a drain of liquidity to contend with on my long Dollar positions. The trend I was riding was uneven and inconsistent to start with; but the real concern was known and potential event risk that could upend my positions. A Moody's credit rating of US sovereign debt following a warning earlier in the week that the proposed tax reform program would be credit negative loomed over the market. A less reliable threat was found in reports that North Korea planned to test another missile in the near future. These catalysts could readily charge not only the intensity, they could immediately change the bearing of the markets. Against a backdrop of measured gains, that is far too great a risk.
Taking a trade off does not mean the end of the opportunity. There is always the option to reapply an exposure after the liquidity drain or event risks passes. So long as the setup is still appealing through the technical, fundamental, or positioning mix that your trading strategy seeks to employee; there should be nothing that restrains us from putting that trade back on. For many (including myself many times in my trading), the restriction on returning the same trade is largely psychological. Booking a trade at a modest profit or even loss is seen as a 'failure' while jumping back in the market at a price further from optimal entry is irrational seen as a poor trade. No performance is made up of a single trade. To navigate the markets successfully, we have to find many opportunities over time. Both the trade taken off before the financial pinch and reestablished after should be considered the sae setup. The value in this approach is avoiding intense risk and having a plan to dive back in after the threat passes. The risk associated to this approach is that there is an unexpectedly strong move in the direct of your original exposure. It should be common sense that avoiding abrupt and uncontrollable risks is far more important than opportunity cost on a low probability win fall.
For myself, the two positions I took off before the weekend were EUR/USD and GBP/USD. For the latter pair, the decision was easy to make as it had already moved substantially in my favor. With the Cable already surpassing my first target days ago, a trailed stop on the remainder and an ultimate hard target not far away; I could have left the position on comfortable with a buffer for retracement. Yet, the limited stretch left in the range I was playing didn't justify running the risk that the market could drift back out of favor driven by fundamentals or not. I would not jump back into a GBP/USD short after the weekend even if conditions still supported a short view. In contrast, EUR/USD has made important technical progress in breaking a high profile head-and-shoulders pattern but has registered little-to-no trend on this new bearing. This nascent move could be swiftly undermined with the wrong spark, and my tepid gains could quickly turn into a loss. As such, I cut the trade for the weekend, but this is absolutely an exposure that can be picked back up so long as the markets are ready to pick back up after the weekend. We discuss the method and importance of trading around major event risk, weekends or other liquidity issues in today's Strategy Video.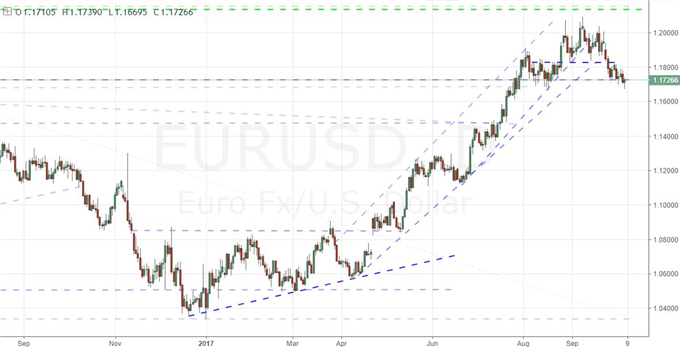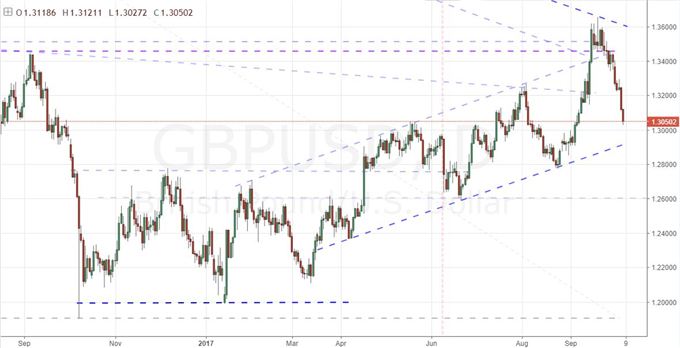 To receive John's analysis directly via email, please SIGN UP HERE
DailyFX provides forex news and technical analysis on the trends that influence the global currency markets.