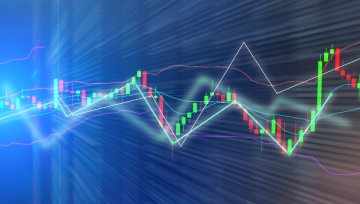 Becoming a Better Trader: Using Emotions to Your Benefit
Enjoy the video? Join Paul Tuesday-Friday each week – for details, see the Webinar Calendar.
To begin today's session, we first examined the age-old cliché – "Don't trade with emotion." For starters, this is not realistic and really shouldn't be attempted. We are not robots and so we should not try and act like one and suppress what is going on inside our head. As discretionary traders, we are not programming our trade criteria and removing our 'self' from the decision-making process as say a quantitative trader would. But while we are not 'quants' we still need to have hard-fastened rules in place to guide our decision-making process and risk-management. A trading plan. This is the first step towards mitigating negative emotions (i.e. fear) and emphasizing positive ones (i.e. conviction).
Related: Creating a Trading Plan
But no matter how prepared we are, we will still have to face the thoughts and feelings which impact our trading. It all begins with self-awareness. This is an aspect to understanding and addressing our issues which was hammered home throughout the webinar. Self-awareness. Can't stress it enough. Through self-awareness we are able to connect the cause and effect. What is causing me to feel a certain way and how can I address it?
Let's start with fear, for example, it's a very common problem in trading. Something is causing it, but what exactly? A common culprit is trading too big. When trading with improper trading size you magnify volatility unnecessarily and it causes you to make irrational mistakes which you normally wouldn't make if you weren't under the stress of taking a potentially larger loss than you are willing to accept. The simple solution? Reduce your trading size to a comfortable level. Another culprit for fear (or nervousness) is you are in the 'wrong' trade. By 'wrong' trade we mean one which doesn't fit your trading plan. Using a checklist is a good idea to help keep you in the 'right' trades. It could be physical or mental.
Related: Risk Management; Using a Checklist
It could be a larger problem at hand which is causing you to be fearful. Perhaps you've had a bad run and are experiencing a draw-down. While drawdowns are a natural part of trading, if not controlled they can become severe enough to cause paralysis when trying to make trading decisions. If you reach this point, the first piece of advice is to acknowledge it and then take a break away from the markets. Get out of the fire. The time-off is almost certainly to make you feel better right away. Then get to the root of the problem which caused the drawdown, and from there fix the problems one at a time as to not overwhelm yourself by trying to fix everything all at once. Once you have done this, returning to trading with inconsequential trading size is prudent. Your goal here is to get back on track by making quality trades which help build your confidence back up.
Speaking of confidence, check out this new trading guide – Building Confidence in Trading.
Related: Handling Drawdowns
Conviction, excitement are key emotions we want to feed off of. As I put it in the webinar – you should feel this on EVERY.SINGLE.TRADE you enter. It's the final piece of any good trade – conviction. If you do not have a level of excitement or conviction then there is a good chance you are not in the 'right' trade for you. By 'right' it is meant the correct trade according to your trading plan. Good trades will be losers just as bad trades can be winners. The idea is to keep yourself winning and losing on only good trades. Making sure you have conviction on a trade will help ensure this.
If you are lacking conviction or excitement but still have a good set-up, then it could be market-related (i.e. too volatile) or personal (you're just not feeling it). Staying away from market conditions which aren't ideal is prudent. Not trading when you aren't 'feeling it' is a good idea. Don't look to the market to make you feel better, it's a bad place to look for a pick-me-up and will likely lead to feeling worse. The simple solution is to just step away.
Feeling greedy, overconfident? Like you find yourself only wanting to take trades which you deem as possibly big winners. The good news is you are doing well. The bad news is that if you aren't careful you will slip and end up in a drawdown. Recognizing this (self-awareness) and acknowledging is first. This a good time to make sure you are using proper trade mechanics (i.e. sticking to stops, targets, good risk/management, good trade set-ups…). Sloppy trading as a result of overconfidence can end a good run, that we certainly don't want.
To summarize: It all starts with SELF-AWARENESS. Listening to your emotions and understanding them. By listening to yourself you can match the objective (cause) with the subjective (emotion) to help ensure you are trading in the right frame of mind.
For the full conversation, please see the video above…
---Written by Paul Robinson, Market Analyst
You can receive Paul's analysis directly via email by signing up here.
You can follow Paul on Twitter at @PaulRobinonFX.
DailyFX provides forex news and technical analysis on the trends that influence the global currency markets.