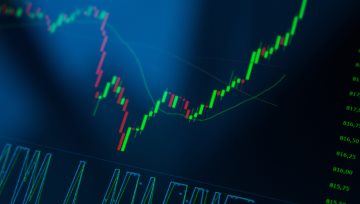 Becoming a Better Trader: Q&A Session
Enjoy the recording? Join Paul Tuesday-Friday each week – for details, see the Webinar Calendar.
Today, we had a bi-weekly Q&A session geared towards issues which traders face on a regular basis. Below are a couple of the many good questions asked.
One trader asked, "How do you stay calm and focused?" First off, good risk management comes to mind. One of the tricks to staying calm is to trade within the limits of your personal tolerance for risk. Risking too much on a trade is a recipe for making mistakes and suffering losses which will put you into a damaging drawdown. Using stop losses on trades helps alleviate fears of taking big losses on unexpected price swings. Also, keeping the number of positions limited keeps things focused and manageable. By taking various steps to ensure good trade and account risk management you help eliminate fear and even greed, both of which negatively impact your psyche and to see things clearly.
The importance of trading psychology can't be understated. Check out this beginner's guide – Building Confidence in Trading.
Another trader asked about how to pull one's self out of being fearful after having suffered a period of losing trading. Experiencing drawdowns is a natural part of the ups and downs to trading. How you respond to these ups and downs makes all the difference in the world. The first piece of advice was to 'get out of the fire', take a step back and hit the restart button. Taking a short break away from trading will almost certainly bring an immediate sense of relief. Once you've taken that step back you start looking at why you were not having a good run. Are market conditions not conducive to your strategy(s), or are you making mistakes which need to be corrected. Often times it can be a little of both. Once you have figured out the cause of the problem it is a good idea to return to trading with smaller trading size. Your objective here is to get your confidence back first, not the money you lost. Another trader said, what about handing periods of success? Excellent question (many people fail to think about controlling overconfidence.) Make sure you are having a good run based on good trading and not just a function of a really good trading environment. In both cases (winning and losing) it's a good idea to use a checklist to make sure you are taking good trades and executing them according to your game-plan.
To listen in on the full conversation, please see the video above…
Last week's webinar: Becoming a Better Trader: 6 Mistakes Holding Traders Back
---Written by Paul Robinson, Market Analyst
You can receive Paul's analysis directly via email by signing up here.
You can follow Paul on Twitter at @PaulRobinonFX.
DailyFX provides forex news and technical analysis on the trends that influence the global currency markets.