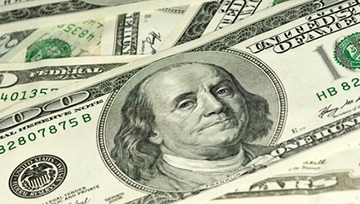 A Donald Trump Put for Inactive Markets Shakes the Dollar
What's on this page
Talking Points:
Risk trends were off to a quiet start for this seasonally-drained week of trading

A 'path of least resistance' resolution to various technical setups could render interesting SPX,

Gold

,

EURUSD

moves

President Trump once again proved an unexpected spark of controversy and volatility with remarks on the Fed and China
What makes for a 'great' trader? Strategy is important but there are many ways we can analyze to good trades. The most important limitations and advances are found in our own psychology. Download the DailyFX Building Confidence in Trading and Traits of Successful Traders guides to learn how to set your course from the beginning.
A Slow Open to Risk Trends, As Expected
We have entered a week well-known historically for its seasonal drain in liquidity - and the subsequent restraint that creates in volatility and productive trend. The two weeks preceding the Labor Day holiday in the United States are the height of the seasonal 'Summer Doldrums' which frequently finds the market offline through self-fulfilling holiday-like conditions. There was little to challenge this norm through the opening move of the week, but the presence of so many high profile fundamental themes nevertheless serves as a reminder that it is not wise to simply pursue trades dependent on a well-behaved volatility. The S&P 500's proximity to its early August highest - which themselves are within easy reach of records - is one such speculative objective that would be a risky pursuit. The path of least resistance and the more likely loaded volatility event would see the S&P 500 retreat back into the past months range - the difference would be the intensity. However, there are more ambiguous situations as well. The Nasdaq 100 has a technical break that would sport some degree of speculative assumption whether bullish or bearish. Then there are markets like the EEM Emerging Market ETF which would be a winding coiled spring if it were to simply continue to recover lost ground. Choose your low-liquidity trades wisely.
SPX 500 2015 Daily Chart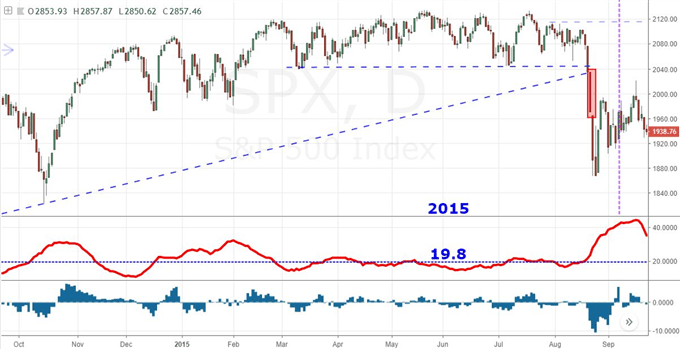 Once Again, President Trump Stirs the Markets
There were few remarkable fundamental headlines - either scheduled or unscheduled - that threatened/promised to provide tradeable levels of volatility to start the week. That was until, an exclusive report with noteworthy remarks from US President Donald Trump crossed the wires in the afternoon hours of the US session. Many market participants that have been around for for a while recognize the term "the Bernanke put" - and "the Greenspan put" for those here even longer. This references the belief that the Federal Reserve chairmen under their respective tenures would step in with monetary policy actions whenever the markets grew stormy. There was good evidence to support this belief - and we still see much of that influence today with considerable distortion in our financial markets. However, a new evolution of market responsiveness is at play with the US President. Trump weighed in once again on the Federal Reserve, saying he disagreed with the central bank's decision to tighten rates (as recently as June) and that Chairman Powell was not helping him. Perhaps his put is on the EURUSD. Or perhaps his put is on volatility itself. He also weighed in on the planned restart of US-Chinese talks on trade later this week, saying he doesn't expect much progress. The speculative market response was not dramatic immediately after his remarks, but trade wars is a frequent enough concern that these remarks are likely to be revisited.
USD/CNH Daily Chart
Unique Risks Unfolding and Looming
I would treat the US President's reference to Fed policy or the Dollar like the pop culture references to Bloody Mary, Beetlejuice or the Candy-Man: evoke its name three times, and it appears. In classical terms, 'he doth protest too much'. There is a reason that the President is making such regular and critical reference to these issues - because he considers it a detriment to his strategy with trade wars. However, will he consider using any policy levers to 'correct' for these headwinds? It is not wise to presume he wouldn't consider the unorthodox - he has done just that over and over. Yet, planning for the dramatic is not a good strategy overall. This should give pause as the DXY Dollar Index returns to the former resistance now new support in the inverse head-and-shoulders pattern is just recently cleared. The Dollar isn't the only game in town either. As the Turkey emerging market situation continues to unfold, a dramatic headline has struck with Venezuela announcing an incredible 95 percent devaluation of its currency (the Bolivar) in an attempt to stem financial crisis. It is unlikely to work. In the meantime, keep an eye on the pressure of Italian politics versus the Euro-area's and Brexit for the UK.
US Dollar Index Daily Chart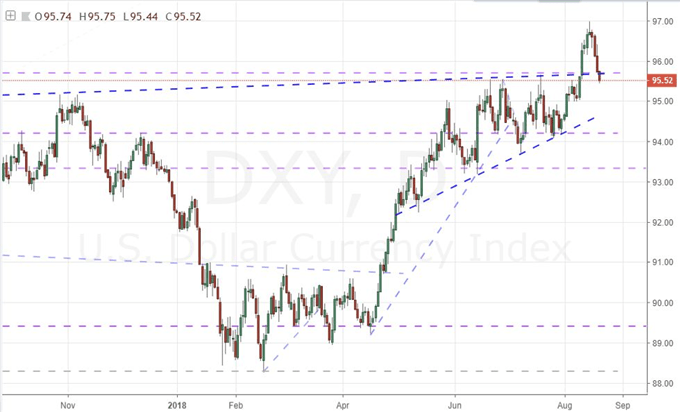 The Path of Least Resistance for Commodities
Another area of the market that should prove particularly interesting for traders between the uncertainty in thin liquidity conditions and the lingering risk of numerous fundamental themes are commodities. Gold has extended its very, very early turn from a multi-month dive with a second day bounce through Monday. If we zoom out to the past four years, the steady decline of the past few months looks very much like a leg in a larger range. If there is any confidence in technical containment, a liquidity drain would make a rebound the easier to achieve move of substance and a retreat from the heaviest net short futures position in 16 years could add significant lift to such a move. And, if there is a jolt of volatility to add to the market, a sharp risk aversion poses a considerable opportunity for the safe haven. As for crude oil, the technical standing and fundamental skew are very different. Having returned to a former channel support and treating it as current resistance, there is a depth of fundamental disconnect here that runs even deeper than the sense of general sentiment. We discuss all of this and more in today's Trading Video.
Speculative Positioning (Gold, COT) Yearly Chart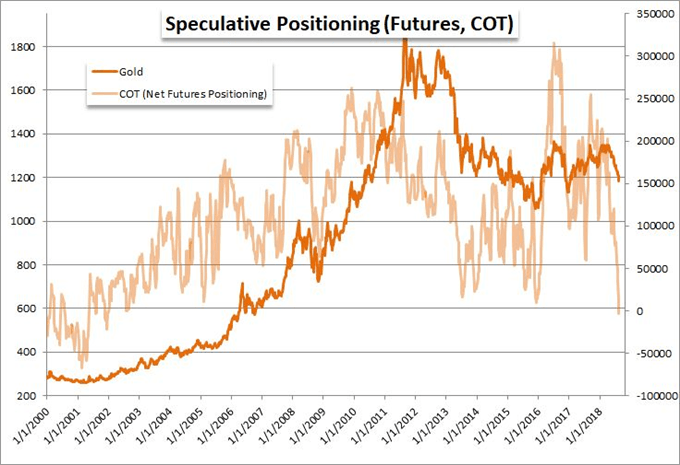 If you want to download my Manic-Crisis calendar, you can find the updated file here.
--- Written by John Kicklighter, Chief Currency Strategist for DailyFX.com
DailyFX provides forex news and technical analysis on the trends that influence the global currency markets.