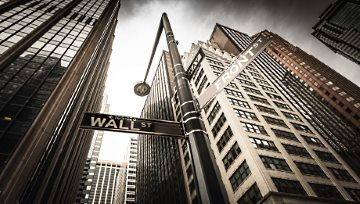 Dow Refuses to Follow European, Asian Tumble Despite Trump Cancelling Korea Summit
What's on this page
Talking Points:
Though some global indices like the

FTSE 100

,

DAX

and

Nikkei 225

posted productive correction; risk trends were uneven

US equities held support Thursday despite news that the US President cancelled the June summit with North Korea
What makes for a 'great' trader? Strategy is important but there are many ways we can analyze to good trades. The most important limitations and advances are found in our own psychology. Download the DailyFX Building Confidence in Trading and Traits of Successful Traders guides to learn how to set your course from the beginning.
A Global Equity Retreat for Which the US Is Once Again Immune
US equities may not be shaping a strong bull trend, but they are nevertheless proving remarkably robust. That is qualification can be made in the remarkable resiliency from the benchmark indices against a decidedly unfavorable global wind. Similar to the situation the previous day, the key equity benchmark in Europe and Asia were pitched lower through Thursday. Japan's Nikkei 225 reinforced a correction mid-week a definitively cleared a two-month rising trend channel's support in a hearty two-day loss. On a similar track, the German DAX 30 offered up the same bull trend to multi-day correction; but neither was as impressive with the intensity and clarity from the UK's primary index. The FTSE 100 made sure to clear 7,750 and remove the ambiguity around whether we were pausing on the remarkable bull trend. Given this charge, it is natural to expect the US markets were in-line for the same. Instead, the region once again defied the unfavorable gravity. Both the Dow and the S&P 500 held the floor on the past two weeks narrow range. Perhaps one reason for the stability from the region's markets is the fact that its rebound the past few months was far more restrained such that the subsequent correction fits the same model of intensity.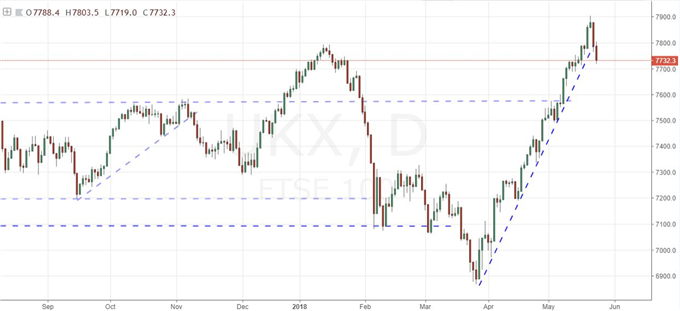 Risk Winds Buffet but the Markets Don't Worry
What is even more remarkable about the stability of the US indices (and the FAANG's fresh record high) is the recognition that sentiment grew materially more intense through the US session. The catalyst through New York trade was the White House's announcement that the peace summit with North Korea next month was cancelled. While this may still happen at a later date, the rhetoric from both sides still carries a clear sense of hostility which bodes poorly for a happy resolution in tensions. Meanwhile, there are other themes that could readily provoke speculative fears with the wrong development. We have already priced in the full extent of the US-Chinese enthusiasm for negotiating an armistice to prevent a trade war as we are still severely lacking for detail while there are still obvious fronts for which these countries are still attempting to promote domestic growth at the expense of their counterpart. Furthermore, there is still broad uncertainty across many other trade relationships between the US and other economies as well as between other major economies. Rumor this past session that the Trump administration is considering a hefty tariff on imported autos simply reminds us of this fragile peace in risk trends. It should therefore come as little surprise that there is still a wide disparity between other risk oriented assets like the carry trade-centric Yen crosses, junk bonds and emerging market assets.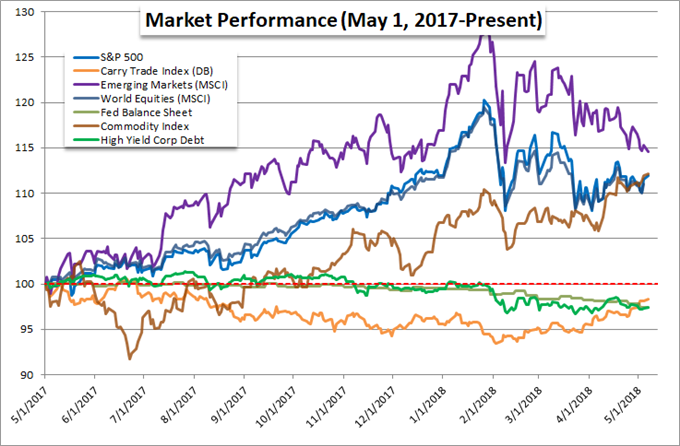 Keeping an Eye on Monetary Policy
If reactivity to politically-driven risk trends remains mute, traders should not grow complacent on other key fundamental themes. One frequent current that will test its influence over the markets over the final 24 hours of the trading week is monetary policy. We have a range of key central banker speeches scheduled for Friday. The highest profile talks will come out of the Riskbank's 350 year anniversary. Fed Chairman Jerome Powell is due to participate in the event. However, it wouldn't be unreasonable to question his probably market moving impact. It isn't that he will not touch upon monetary policy, but the Fed has been so efficient at forward guidance, that we have a 100 percent probability of a hike next month priced through swaps and a group allergic to surprising the markets. It would be tough to surprise the Dollar. BoE Governor Mark Carney can exact influence more readily. His confidence over growth and concern over Brexit match the uncertainty of rate forecasts for the group lately. Carney spoke this past session though his remarks didn't add any greater conviction to the Sterling's retreat these past weeks. Ultimately, we should also keep in mind the dynamic of global monetary policy as it relates to risk trends. It is easy to evaluate relative policies to exchange rates, but there is far more intensity built into the collective accommodative monetary from the world's central banks to years of risk chase. The unwinding of this influence can have dramatic - possibly devastating if poorly managed - impact on global sentiment.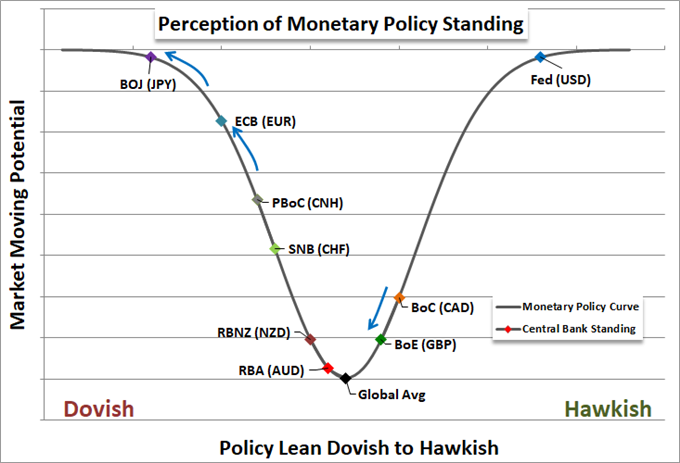 Tentative Turns that Needs More than a Technical Cue
There have been some interested turns in various market benchmarks of late, but we have just recently registered noteworthy technical moves from some assets I have been watching closely. In FX, the Canadian dollar registered a break on its multi-week bull channel that earned a channel clearance on my equally-weighted Loonie index. I have been watching pairs such as CAD/CHF, AUD/CAD and NZD/CAD very closely for their stetched technical appeal. This next stage of a turn is enticing, but it still lacks a depth of conviction that would really secure my confidence. Where I'm dubious of the Canadian currency, I'm outright skeptical of the teasing turns from gold and oil. The precious metal finally forced nearly two weeks of a range that was made up almost completely of 'doji' daily candles. The bullish charge is clearly one of necessity and relief, but an intent for a genuine trend needs something far more material to sustain - such as a full scale risk aversion that calls into question the efficacy of traditional financial assets. As for crude, an intense rising wedge was coming to its terminus just above the midpoint of a decade's range. Finding a resolution was inevitable, though the decline wasn't. Nothing material has changed in the market's nature nor in the supply-demand balanced behind its fundamentals. We discuss all of this and more in today's Trading Video.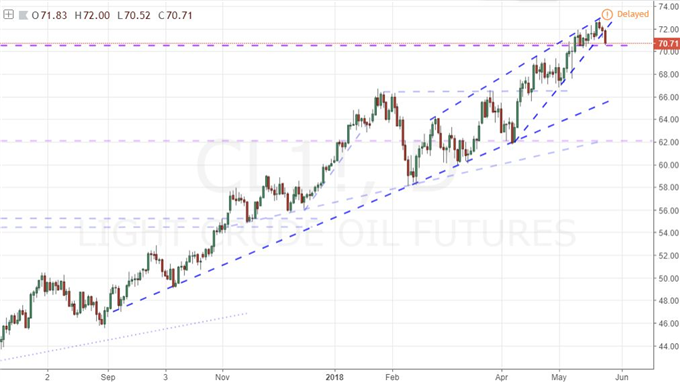 DailyFX provides forex news and technical analysis on the trends that influence the global currency markets.