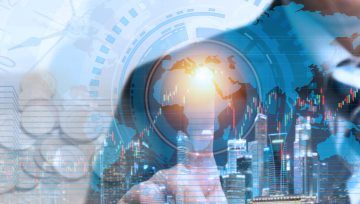 Limited Dollar Response to Trump FX Manipulation Tweet, Oil Falters Despite Syria
Talking Points:
•Despite Friday evening's missile launch into Syria, risk trends seemed unfazed to start this new trading week
•President Trump tweeted out his assessment that China and Russia were FX manipulators, but the Dollar/FX response was tepid
•The IMF summit will offer up economic forecasts Tuesday, the Pound will see jobs data and Canadian Dollar will bow in advance of BoC
See how retail traders are positioning in the FX majors, indices, gold and oil intraday using the DailyFX speculative positioning data on the sentiment page.
Risk Trends Evade Another Global Threat
We ended off the past week with another systemic threat to suspiciously stable risk trends in the form of a joint US-UK-France missile attack on alleged Syrian chemical weapons production facilities. Following the threats lobbed between the US President Trump and Russian President Putin the days preceding, the action represented a distinct threat to the undeserved peace. Yet, come Monday, there was no evidence that any fear was developing around the notion that we were heading towards another global world war - perhaps when due to the lack of escalation over the weekend. A critical development on investor sentiment was clearly not found, but it is particularly remarkable that there wasn't even a measured shift in speculative views to kick off the week. The S&P 500 and Dow have worked their way to the absolute end of terminal wedge, and the headline fireworks weren't even prominent enough to earn a definitive break. Or perhaps, the outlook is just so unclear that the markets aren't willing to commit to any serious relief.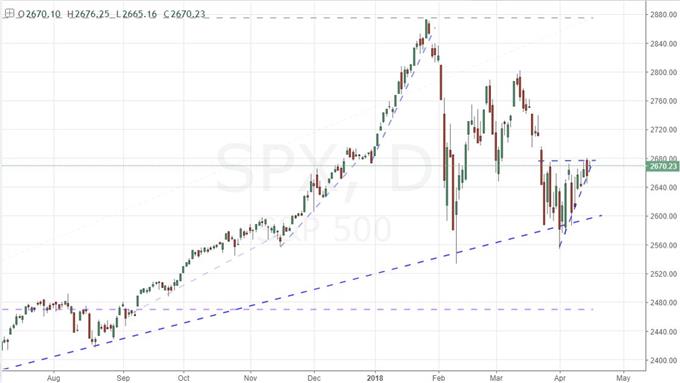 President Trump Tweets FX Manipulation Claims
If the threat of actual war wasn't enough to deal with, President Trump would also unintendedly revive the trade war fears that had settled since the last round of tariffs were announced. This time, the President would revert to the classic vehicle of protectionist engagement: claiming currency manipulation. In a tweet, the world leader accused both China and Russia of exchange rate manipulation aimed at favoring the Yuan and Ruble respectively. While the Dollar did slide lower through the opening session, it clearly wasn't to the scale one would expect in the face of a world power readying policy aimed at correcting a percieved wrong - and there is every reason to believe the US will resort to knee-jerk reactions nowadays. Volatiltiy from USD/RUB was readily registered given its activity of late, but USD/CNH was virtually unchanged. More broadly, the Greenback marked little genuine progress. When will the Dollar finally restore trend?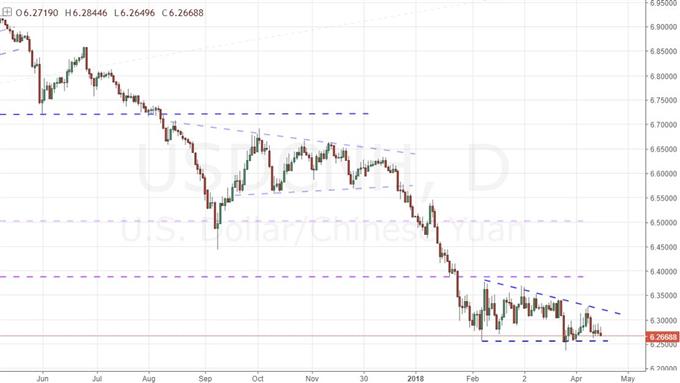 IMF Forecasts, Pound's Brexit Enthusiasm and BoC Anticipation Ahead
With the opening threats unresolved, we move on to new fundamental milestones ahead. This whole week is the IMF's and World Bank's Spring summit. There are a number of themes that will be covered, but it is the former group's official forecasts on key facets of the global system that is most important in my book. Tuesday, the IMF's World Economic Outlook (WEO) will reflect GDP forecasts for the world's largest economies as well as between developed and developing economies amid trade wars, political tide changes and other challanges. The Global Financial Stability Review on Wednesday and Fiscal Monitor on Thursday will further explore key current themes relating to market and economic health. For scheduled event risk, the Bank of Canada rate decision is scheduled for Wednesday and is likely to be a meaningful market mover for the strong Canadian Dollar. However, in the lead up to the high profile event risk, anticipation is likely to side track a productive climb. Meanwhile, Brexit forecasts continue to lift the Sterling even though clear milestones are in short supply. A post-Brexit high from GBP/USD and an equally-weighted Sterling index seems to be running on momentum alone. How long will this fundamentally-thin rise continue?
Neither Oil Nor Gold React, Crypto Can't Sustain Its Lift
It can be difficult to generate a clear risk trend response to the the political risks that are developing for the global markets, but it is particularly remarkable that more targeted assets are not responding to the progress on theme. Oil seemed an obvious outlet to the Syria escalation, but WTI crude eased back from its charge to multi-year highs on Friday - taking out $66.50 range resistance along the way - to retest the same level as new support. Gold would register little of the safe haven status we would expect from the building tide with $1,365 - $1,310 range still very much in control. Meanwhile, cryptocurrencies continue to operate well within their common channel of not abiding any former fundamental influence. The key technical break from 2018's steadily terminating wedges this past Friday rendered extremely limited follow through to start the new week. While many may be distressed about this change in activity, I'm comforted that it is acting more like a traditional asset class. We cover all of this and more in today's Trading Video.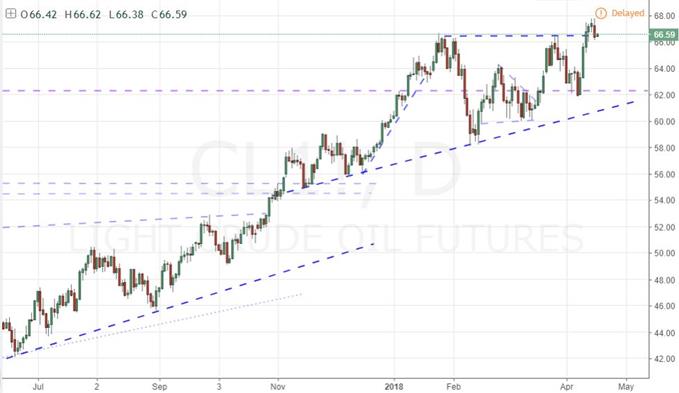 To receive John's analysis directly via email, please SIGN UP HERE
DailyFX provides forex news and technical analysis on the trends that influence the global currency markets.