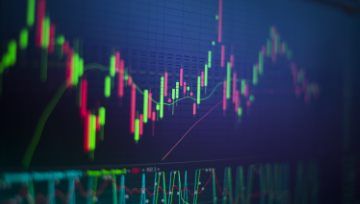 Expect a Dow and S&P 500 Break Early Next Week, More Range for USD
Talking Points:
The Dow, S&P 500 and Nasdaq technical patterns will force a break, but fundamentals are needed for follow through

Though we have economic and monetary policy updates ahead; political risks (trade wars, military threats, scandal) are top concern

Where the Canadian Dollar's move grows long in the tooth, the Aussie Dollar looks primed
What do the DailyFX Analysts expect from the Dollar, Euro, Equities, Oil and more through the 2Q 2018? Download forecasts for these assets and more with technical and fundamental insight from the DailyFX Trading Guides page.
A Technical Break is in the Cards for US Indices
Risk trends these past weeks have been progressing towards a bullish recovery, but the effort is clearly half-hearted. That perfectly reflects the clash of our conflicting conditions between markets that have reflected a tendency to drift higher despite overt concerns and the rise of unchartable political risks that have raised volatility. If we wanted to see this clash at work in chart form, we need look no further than the benchmark US equity indices. The S&P 500 has spent the past three weeks consolidating around a long-term support and forming a rising wedge in the process. As controlled as that pattern seems, it is clear the trouble underneath the surface with uncharacteristic reticence to charging forward with a recovery, dramatic intra-week reversals and large daily opening gaps. Yet, with the S&P 500, Dow and other key indices patterns we have a break that looks inevitable for the opening throes of the coming week. This is a break of necessity as we are simply running out of room. Given the markets sensitivity to chart patterns and levels, there will be a reaction to whatever progress is won; but remain skeptical of follow through.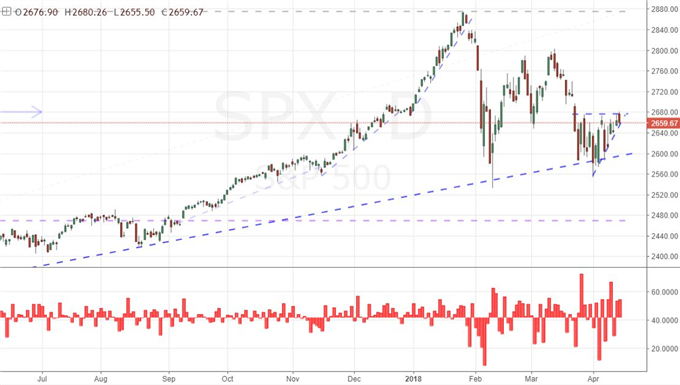 Fundamentals are an Anchor, Not a Sail
To transition a technical breakout into a meaningful follow through or trend, we require something that forges conviction. That is often the work of fundamental event risk or themes. It's true that in some environments, a heavy price-based move can trigger impressive movement. We are not currently in one of those phases however. In fact, thematic fundamentals are keeping the market from establishing a more productive drive - whether bullish or bearish. We have seen a material shift away from the traditional motivations of economic activity or monetary policy while political risks have clouded the outlook. The continuously unfolding trade war between the US and China, threats of military action by the US and Russia, and persistent political scandal have made investors uneasy about the future. Given range of possible outcomes, depth of repercussions and a lack probability for how these situations will play out; we should expect volatility without course setting to be a persistent problem.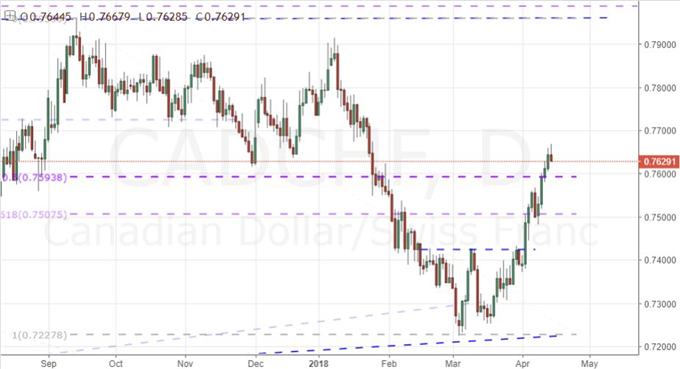 The Chinese Yuan and Canadian Dollar Headliners
If we are looking to the economic docket for guidance on what regions and currencies can provide the most fundamental lift, the top listings from China and Canada are undisputed leaders. Yet, their market moving potential will be skewed by important qualifiers. Tuesday morning, China will release its 1Q GDP figure along with some important monthly statistics. How the second largest economy in the world is fairing amid trade wars with the US and through its efforts to more aggressively integrate with other peers is exceptionally important to the global economy. That said, this data is notorious for its extremely low volatility. Rarely does this series surprise relative to expectations and the slow pace has led to minor changes in economist forecasts. Many see this as a by-product of the country's effort to control data to prevent market and social panics. For the Bank of Canada rate decision Wednesday, there is a wider possibility for outcomes. The market still sees the Canadian central bank as one of the most hawkish amongst the majors. That said, the CAD has recovered remarkable ground this past month, so it may take more to motivate bulls further while bears may seize an opportunity should any dovish rhetoric arise.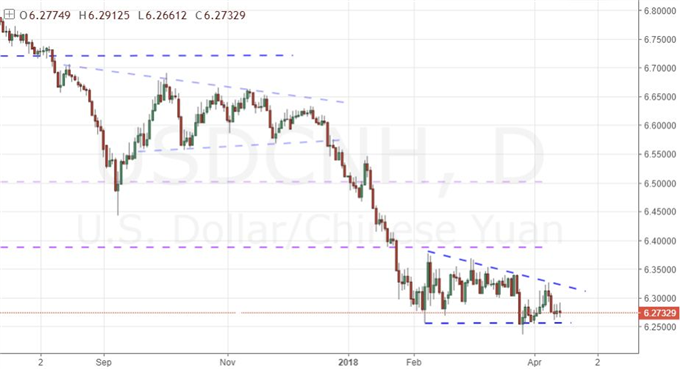 Aussie Dollar, Commodities and Cryptocurrency Movement
Compared to the listings for China and Canada, most other major currencies are facing 'mundane' economic listings. However, that better caters to the expectations we should be setting for markets. While volatility is rising, trends are still a rarity. That better aligns to ranges where they seem probable. The Pound and Yen look well adapted to those circumstances, but the Aussie Dollar looks particularly appealing. Much like the Canadian Dollar a month ago, this currency earned its weakness; but at a certain point it stretched beyond reasonable fundamentals. Pairs like AUD/USD and EUR/AUD are interesting, though AUD/NZD arguably offers one of the most balanced technical and fundamental pictures in the FX market. In commodities, gold has exhibited remarkable volatility amid so much political instability while trend consistently eludes us. Crude oil in the meantime has direct with a three-year high but there is no conviction or volatility to speak of. In cryptocurrency, the biggest single-day rally this year (Thursday) has pushed Bitcoin, Litecoin and Ripple to the verge of a huge wedge resistance; Ethereum looks tentatively like it has broken. We discuss all of this and more in this weekend Trading Video.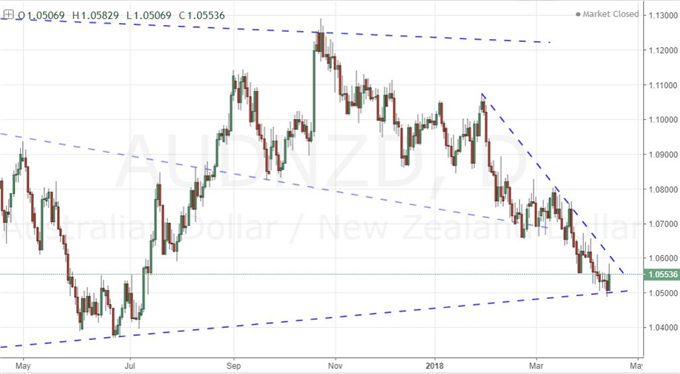 To receive John's analysis directly via email, please SIGN UP HERE
DailyFX provides forex news and technical analysis on the trends that influence the global currency markets.