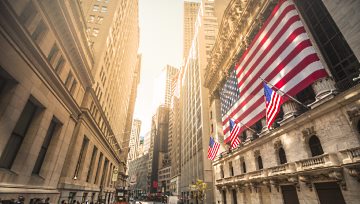 US Equities Blow of Bullish Pressure, Dollar Pauses Collapse, Bitcoin Embraces Its Own
Talking Points:
A modest bout of bullish pressure built up for US indices through the holiday, rendering strong gaps but little follow through

The Dollar marked its critical technical breakdown Monday, but follow through hasn't come readily for

EUR/USD

,

GBP/USD

and others
What are the DailyFX analysts' top trading ideas for 2018 and key lessons to take away from 2017? Sign up for both on the DailyFX Trading Guides page.
The global financial markets were back up to full liquidity Tuesday with US traders back online following the MLK holiday. The gear change generate a noticeable jump in volatility and from US equity indices to VIX to FX to cryptocurrency. Yet, in while we see a uniform jolt of activity from all these different corners of the financial system, there seems little consistency to underlying theme - such as the traditional risk-on/risk-off or fixation on monetary policy forecasts. That can be a troubling sign for a market deeply reliant on complacency. Looking for a bearing from speculative appetite, the US equity indices seemed to release some pent up pressure through the long holiday weekend. The S&P 500 posted its biggest bullish gap on the open since December 6th - second largest in four months. It was similarly the biggest for the Nasdaq since October 27 and the second largest for the Dow in some years. And yet, despite these statistics, there was no meaningful follow through of note. Further, we would see an uneven reference to speculative appetite across global stock markets, junk bonds, emerging markets and Yen-based carry trade. The VIX meanwhile posted a remarkable charge higher with the short-term VXST (a 9 day forecast period) pressuring years of consolidation. This should encourage caution from traders. Picking tops is a fool's errand, but ignoring them when they do start to take shape is a greater sin.
Open during the holiday, the US Dollar spent Monday's session suffering a critical technical breakdown. With the break of a three-year congestion pattern floor printed Monday and equivalent bullish clearance from the EUR/USD (1.2175) and GBP/USD (1.3600) to back it up, it would seem that the path has been cleared for the bears to rain down on the Greenback. Yet, the return of liquidity did not leverage the pain that would normally be expected from such an accomplishment. The Dollar stalled just on the other side of its high profile boundary. We have seen this a lot across multiple markets. It is not the break that matters so much as the follow through, and that requires more motivation than just reaching a milestone on a chart. The Dollar's fundamental bearings are still generally robust between Fed rate speculation, business and consumer sentiment as well as lingering talk of an infrastructure spending program (fiscal stimulus). Yet, the strength of the Euro, Pound and other dominant peers has been stronger. Looking to the Euro and Sterling equally-weighted indices, however, we are still very clearly lacking the all-important drive. That does not give the all clear to USD dip-buyers however. There are other potential risks lurking for the Dollar - particularly on the political side. News that another one of the Trump administration's former inner circle (Chief Strategist Steve Bannon) was served a Grand Jury subpoena and the threat that the US again faces another possible government shutdown are concerns not to be ignored.
Commodities was another market that drew the attention of technical traders if not the fundamental ranks. Gold held a conspicuous multi-year resistance on a large wedge pattern while US-based oil slipped in its impressive charge. Yet, none of these aforementioned markets would come close to matching the excitement and horror for the cryptocurrency market Tuesday evening into Wednesday morning. Already under pressure and testing meaningful range floors across the various coins, technical breaks turned into panicked selling. Bitcoin dropped as much as 25 percent, Ethereum fell 32 percent, Litecoin tumbled 35 percent and recent rising star Ripple cratered 47 percent at the lows. The diehards came out in droves and opportunists were looking to take advantage with the 'dip', but this is the kind of extreme volatility that can permanently displace the passive speculative market. Many inexperienced traders will cry foul at the untamed nature of the market that they entered and either abandon the market or demand regulators and lawmakers to 'make it right'. This event could very well have a lasting effect on this extremely speculative market - both potentially taming it and making it more permanent in the same stroke. We discuss all of this and more in today's Trading Video.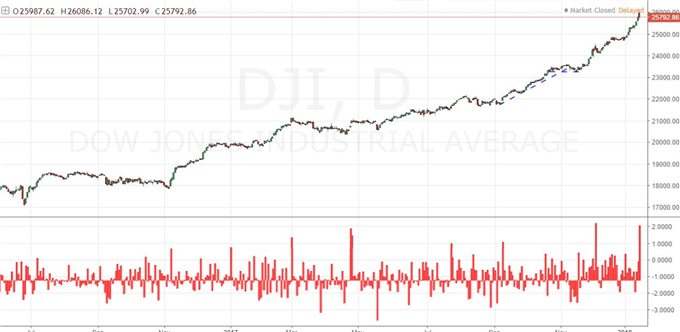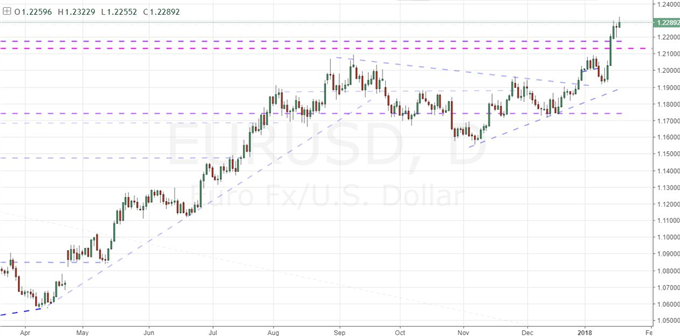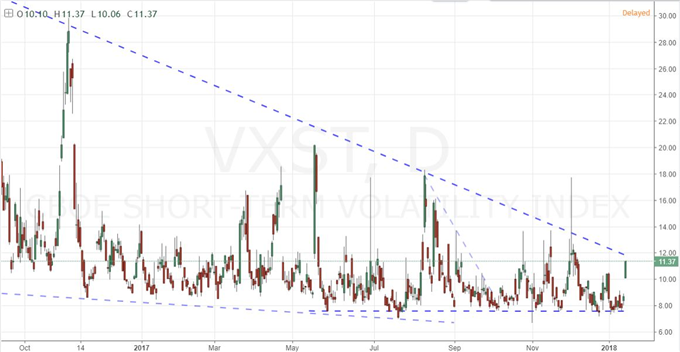 To receive John's analysis directly via email, please SIGN UP HERE
DailyFX provides forex news and technical analysis on the trends that influence the global currency markets.