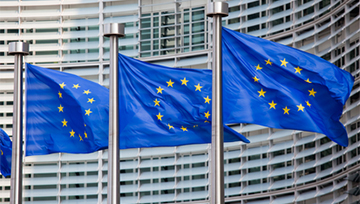 Risk Rally is Really a S&P 500 Rally, Dollar Collapse a EUR/USD Breakout
Talking Points:
US equity indices like the

S&P 500

and

Dow

extended moves to all-time highs, but this charge is not uniformly shared in risk assets

Remarkable rallies developed for the

Euro

and

Pound

on separate positive news for a German government coalition and soft Brexit
What are the DailyFX analysts' top trading ideas for 2018 and key lessons to take away from 2017? Sign up for both on the DailyFX Trading Guides page.
Risk trends were still one of the biggest stories to close out this past week, but conviction continues to stumble behind the bulls' ambitions. It is easy to point to one benchmark and qualify one of the most exalted periods of financial health and economic prosperity in modern time. The S&P 500 and other US equity indices are certainly capable of giving us that sense of security in our over-extended run. All of the major American benchmarks closed this past week at all-time highs on particularly acute charges through the close. Yet, the universal enthusiasm that might be used to bolster starts to come under serious scrutiny when we look at other bastions of sentiment through the financial system. European and Asian equities are not performing nearly as well nor consistently. Further, into the risk spectrum, you need to be more selective to take advantage of view. For example, if we were indeed so thoroughly confident of conditions that we would just seek the highest return, junk bonds would not be floundering like they currently are. Instead, what we are seeing is an appetite for momentum (less charitably, FOMO) that is supported by complacency above all else. One shake up, and the house of cards can come down.
Yet, most recognize this imbalance already. Relatively new to our conversation is the remarkable performance by the Dollar to close out this past week. The Greenback measured by the DXY Dollar Index dropped to its lowest close in three years and seemed to be on the cusp of complete breakdown. What is undermining the benchmark currency so completely? Nothing really. There are certainly troubles for the US currency such as the questions of political stability and the risk of a credit rating downgrade, but this is not something so troubling as to foster a full-tilt bear trend - if it were, equities would be in retreat as well. Rather, the primary driver to the Dollar retreat is the rise of its most liquid counterparts. The Euro was charged through this past week between the anticipation of a turning point for ECB monetary policy following the ECB minutes' language. To further compliment the anti-Dollar move, the Pound rallied on news a few EU members were attempting to work on a palatable 'soft Brexit' deal for the UK (and perhaps some outlier hopes that a second referendum would be held). EUR/USD cleared the mid-point of its historical range around 1.2135 and GBP/USD broke to 1.3600 and went on to test its highest level since the post-Brexit slide. We should be familiar with the Dollar's by-product losses. That pretty much describes its 2017. However, the question is how much run is there to this see-saw?
Meanwhile, as the Dollar remains under pressure, the pricing power of the world's most used exchange is undermined. That means pretty significant moves for the Dollar-based majors, but it also has helped along commodities. Gold advanced to the upper bounds of its multi-year consolidation pattern - though ambitions similar to those between 2008 and 2011 would likely require a universal move away from traditional currencies which is certainly not the case. For oil, there is anti-Dollar lift as well as a counter-cycle move in the face of the well-known supply glut that OPEC has attempted - and failed - to offset. Themes (risk, political developments) will be responsible for any real heavy-lifting the markets attempt over the coming week; but there is specific event risk to watch for as well. Amid notable data like the Australian employment statistics; we grander listings like the BoC rate decision and Chinese 1Q GDP. The former is backed by an 80 percent chance of a hike and the latter is starts the run of first quarter growth reports. We discuss all of this and its trade potential in this weekend Trading Video.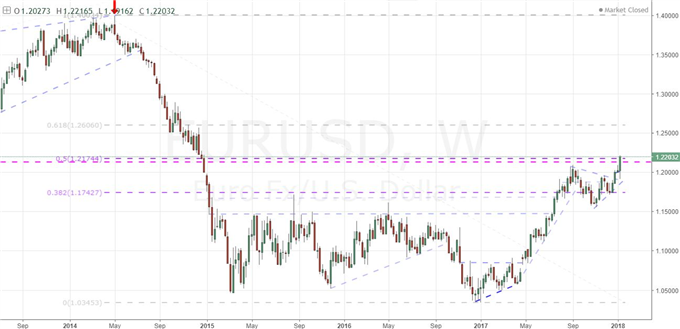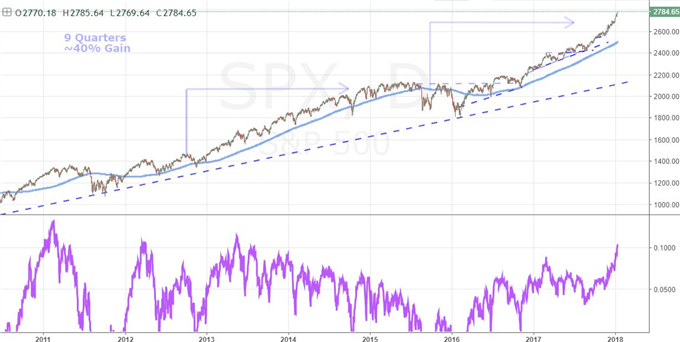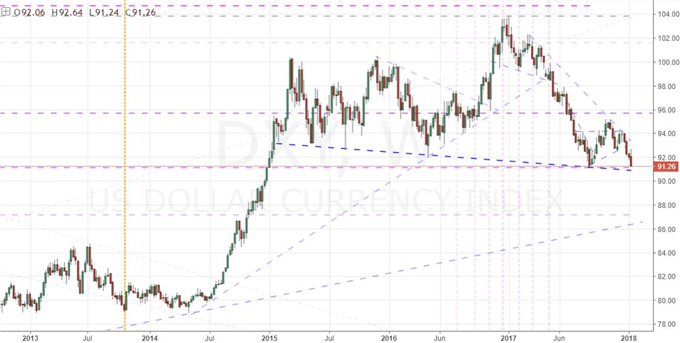 To receive John's analysis directly via email, please SIGN UP HERE
DailyFX provides forex news and technical analysis on the trends that influence the global currency markets.