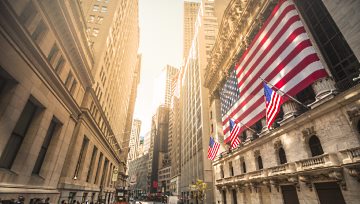 Pound Has Violent Brexit Swings, SPX Hits Record Despite North Korea
Volatility finally reared its head this past session, but the speculator's mana was still uneven in both scope and duration. Will news-led charge for US shares, Pound and Bitcoin spill over to the wider market?
Talking Points:
In a busy day for headlines, the Pound saw the most unusual level of volatility on breaking news/rumor of Brexit progress

Risk trends were temporarily put off by news of another North Korea missile launch, but the Tax bill progress charged a SPX record

Bitcoin flirted aggressively with $10,000 without actually breaking through Thursday's active trading day
What are the top fundamental themes for the coming week? Are there critical technical patterns that you're missing? Do you have market, trading or strategy questions you want answered? See what live webinars we have scheduled on the DailyFX Webinar Calendar.
Finally, some volatility. This past session started to offer signs of life in the financial system post-Thanksgiving, though the activity was very clearly dependent on headlines and is therefore likely more limited than traders are hoping for. The market move that likely registered with the most participants was the move in 'risk trends'. The push in sentiment this past session was far from consistent across assets, regions and even time. While there was some isolated charge in certain areas (such as the FTSE 100 in the European session), the biggest drive was once again seen in US equities during the afternoon session of trade. While initially a very restrained day, the mood soured briefly on headlines that North Korea had launched another ballistic missile that officials say could reach Washington DC. This is the most recent provocation in the country's escalating tensions with the United States (in particular), but this move rendered a much smaller reaction from markets than what we had seen in September and August. No doubt, the familiarity of this unnerving tension helped dampened concern in this extremely complacent environment; but so too did news of the Senate Banking Committee pushing through the tax bill.
Over the past year, the S&P 500 has gained more than 25 percent; and a fair share of that inspiration was afforded through expectations for key campaign promises made by then-Presidential candidate Donald Trump and a number of congressmen and women. Tax reform, infrastructure spending and deregulation can be debated for their impact on long-term growth and investment; but in this environment of complacency and speculative reach, they were seen as the foothold to the next rally. Seeing progress on one of the key programs justifies a next step forward. Yet, eventually the question of 'how much of this windfall is priced in' will weigh on the market. Taking the next step towards the tax reform would also carry some weight with the Dollar; but long-term positive implications are not as readily applied to the currency as they are the capital markets. The greenback is looking at its most productive two-day advance in a month, but that is not saying much in trend terms. More important to the FX crowd was Fed Chair appointee Jerome Powell's testimony in Congress and to a much lesser extent the consumer confidence report from Conference Board. According to the survey, US sentiment hit a remarkable 17-year high. According to Mr. Powell, we will have the same commitment to gradual policy tightening with ample forward guidance that we had under Janet Yellen's command. Markets still remain skeptical of the Fed's 2018 pace - though they are clear on a December 13th hike - and pairs like EUR/USD, USD/JPY and AUD/USD are undercut for it.
While there are more thematic and larger percentage moves in the market, the Pound's volatility Tuesday was the most extraordinary. An abrupt series of rally-collapse-rally was instigated by breaking news that spread through financial social media circles. UK news outlet The Telegraph reported that sources from both the UK and EU camps of the Brexit negotiation team had reached a deal on the divorce bill raised hopes that progress would finally be marked on the separation. That was followed by a government official's remarks that the story that was run didn't align to what they had heard led to a 110 pip drop in a few minutes. But, when the Financial Times ran an article confirming The Telegraph's initial reports, speculators settled on the takeaway. Whether trading GBP/USD or any Sterling cross, watch progress on the Brexit negotiation closely for activity level and trend progression. And, a broad view of the day's festivities of course would not be complete without a reference to Bitcoin. The favored cryptocurrency hit a fresh record high through the past session but it stubbornly showed restrained when it came to overtaking the closely-watched $10,000 level. At this point, it is a formality and tease; but the larger question as to what its economic and speculative value are still stands. We discuss all of this and the event risk ahead in today's Trading Video.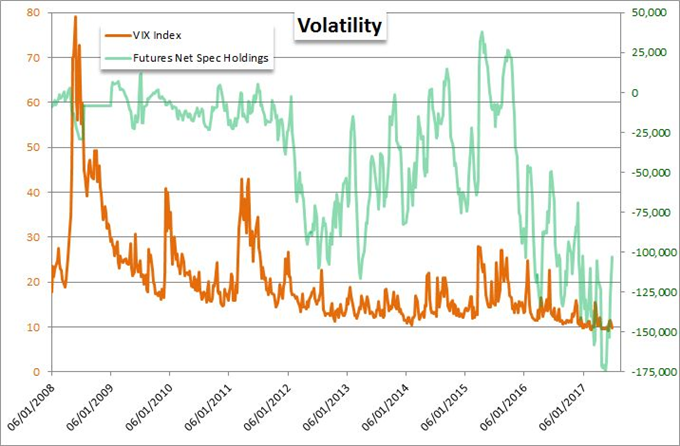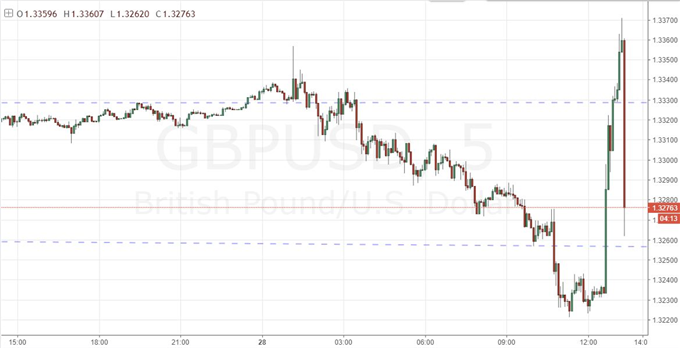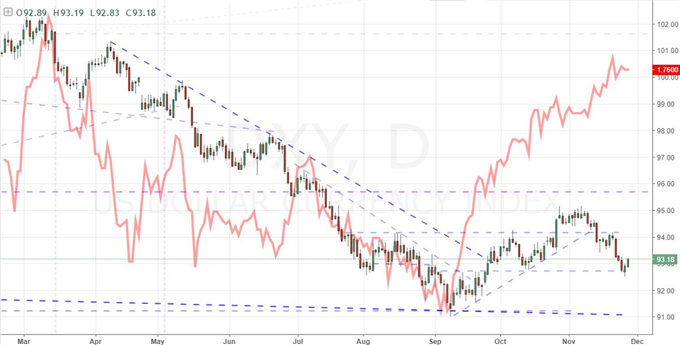 To receive John's analysis directly via email, please SIGN UP HERE
DailyFX provides forex news and technical analysis on the trends that influence the global currency markets.