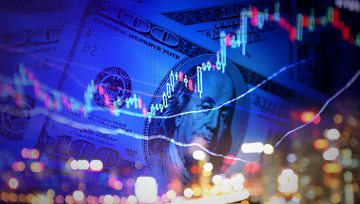 The ECB's Decision Helped the Dollar, Afterhours Earnings Give Stocks a Charge
Talking Points:
Speculative appetite has not gathered any deeper conviction since before I went on leave, but volatility is increasing

Earnings haven't given much drive to markets beyond a slow burn, but an afterhours mix including Amazon may lead to a gap

The Dollar was one of the most productive major currencies this past session - with a key

DXY

break - but what drove it?
What are the DailyFX analysts' fundamental and technical forecasts for the Dollar, Euro, equity indexes and more through the fourth and final quarter of the year? Download the recently-released 4Q forecasts on DailyFX.
I've come back to the markets after a few weeks absence and find the same general course settings with a little more progress. We have a slow turn in the exaggerated trends of risk appetite and extreme lack of volatility. FX markets are more reliably moving back into their monetary policy fields of motivation. And, market participants are still struggling to determine what the right approach to the markets is: short-term versus long-term, range versus breakout, traditional speculative or synthetic monetary policy themes. The last time I was out for this period of time for family leave was August 2015 - occasion for one of the largest and widest speculative collapses since the recovery from the Great Financial Crisis (GFC) began. I am thankful that didn't happen again this time around. Not because I worry about the health of the markets (I have very little 'long risk' exposure); rather because I don't want to miss the opportunity in such an exaggerated one-sided market.
Looking at the markets upon my return, I find the Dollar is one of the most productive currencies this week - largely just through Thursday's progress. From the DXY Dollar Index, we find an inverted head-and-shoulders pattern that has cleared a neckline just above 94. That is a very clear and productive technical pattern. The problem is that it is not very consistent for motivation across the currency's pairings. Looking at the majors, GBP/USD is chopping in an uneven range, USD/JPY and NZD/USD have been pushed to range extremes only now, while USD/CAD and AUD/USD are a little far along now to consider them timely opportunities now. The true foundation for the Dollar's performance is more likely the indirect influence of the world's most liquid currency and financial asset: EUR/USD. The pair dove Thursday in response to the ECB's rate decision. The central bank did not change rates; and generally speaking they did lay out plans to easy back on the stimulus throttle. Yet, was it as 'hawkish' a move as was anticipated? President Draghi and company announced plans to cut back QE purchases as expected starting January, but they have extended the end date from previously assessed terminuses yet again. The halved monthly purchases of assets would now extend through at least September but could go on even longer. The Euro has gained considerable altitude on the view that the monetary policy gap was closing with the Dollar. This does not seem to close in on the Dollar given the Fed's course.
Moving forward, the gap between the Fed's and ECB's policies relative to the Dollar and Euro bearing will likely gain traction and momentum. However, there is considerable potential built into such a change, so there is little reason for haste. The same is true of risk trends which continues to show its telltale deterioration in participation as the bullish progress eases. That said, there is a good chance that Friday opens to short-term fireworks. The collective afterhours earnings blowout by Google, Amazon, Microsoft and Intel has no small degree of pull. These four companies alone account for more than 8 percent of the S&P 500's market cap and over 27 percent of the Nasdaq 100's. Yet, such earnings in mediocre growth and amid extreme and unsustainable monetary policy has earned less lift. A gap and volatility should not inspire any new takes in the long-term bearings we are looking at. The Pound and FTSE 100's stalled moves post UK GDP is a good reminder of how fickle the markets are with conviction. We weigh the markets heading into a high profile Friday and higher profile week ahead in today's Trading Video.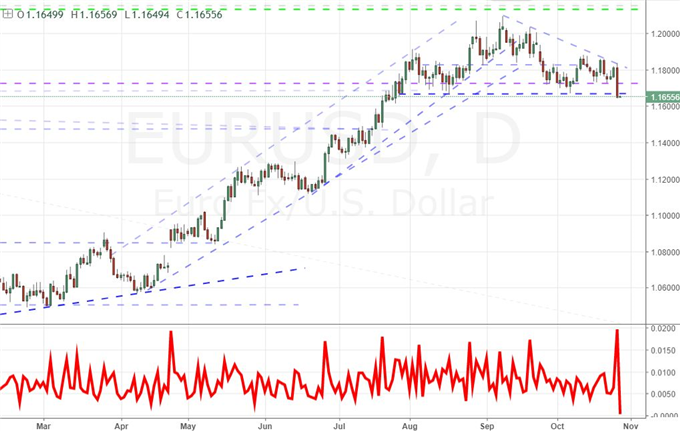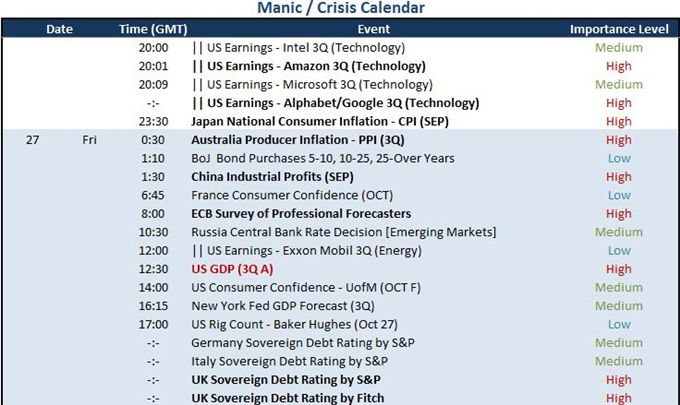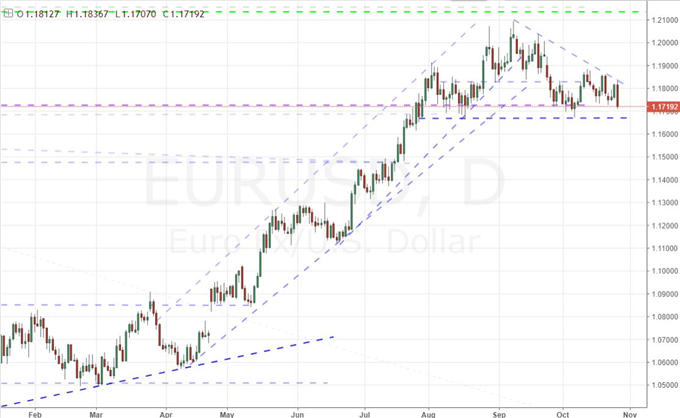 To receive John's analysis directly via email, please SIGN UP HERE
DailyFX provides forex news and technical analysis on the trends that influence the global currency markets.