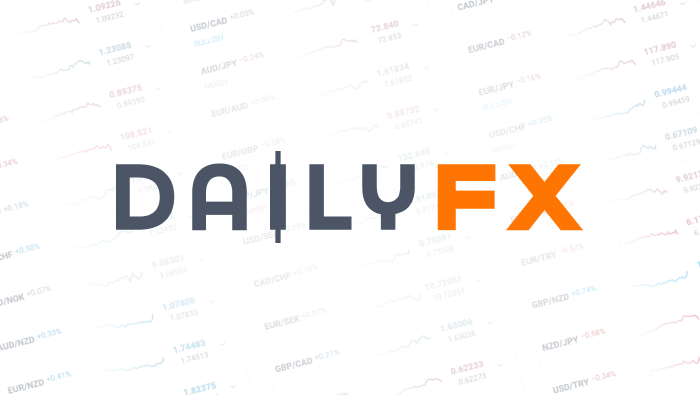 USD/JPY Technical Analysis: Pushing Toward Negative Rates Pivot
Talking Points:
USD/JPY Technical Strategy: Too Strong To Fight, Holding Daily Tenkan-Sen (Ichimoku)
USD Sellers Confuse Overbought With Strong Uptrend
USD/JPY pushed above 118 on Thursday morning in spite of traders who see USD/JPY as overbought and a ripe selling opportunity. One of the key tenants we like to take into consideration on any trade set-up is the relative strength/ weakness of an individual currency or currency pair. While the USD has oscillated around the strongest currencies, the JPY has been cemented as the weakest currency.
Therefore, while there was some uncertainty as whether or not there could be a hawkish surprise with a fully priced in rate-hike (there was a hawkish surprise thanks to the hawkish tilt on the Dot Plot), we were tipped off by the Strong/Weak view of individual currencies not to be looking to buy JPY. Wednesday's price action pushed the USD/JPY post-election trend higher to nearly total 1,700 pips and ~17%.
We continue to point to 'Yield Curve Control,' out of Japan as the new Monetary Policy tool of choice as a fundamental component that discourages shorting USD/JPY. While it if fair to say the Yield Curve Control is much easier when Yields are rising and unlikely to hold if yields are falling, we will hold that YCC provides a basis for consistent JPY weakness. Additionally, the extreme run-up in U.S. 10yr Yields has helped amplify that view as the spread between Japanese Government Bonds (JGBs), and the US 10-Year Treasuries are at their widest since at least 2011 when Abenomics began.
It is also worth remembering that conditions could continue to press extremes as the Bank of Japan noted in September on their announcement of yield curve control that, "The Bank will purchase Japanese government bonds (JGBs) so that 10-year JGB yields will remain more or less at the current level (around zero percent)." We had said before that this is akin to the Swiss National Bank 1.20 EUR/CHF peg that held for roughly four years before they had to painfully unpacked.
For readers new to looking at yields spread, the US/JGB yield spread is effectively the US10yr given Japan has pegged the 10yr near 0%. Given the significant driver, this has been to JPY weakness; there is an argument to be made that a further run higher in the US10Yr yield count continue to provide USD/JPY with more upside.
Access Our Free Q4 Trading Guides That Focus On Tradeable Themes Here
D1 USD/JPY Chart: Strong Trend + Fundamentals Favors Push Towards Aggressive Bullish Targets
Chart Created by Tyler Yell, CMT, Courtesy of TradingView
In our last article, we pointed out a technical consolidation pattern known as a triangle that encouraged traders to focus on 116+. As has been the case for USD/JPY after November 8, upside targets are getting hit faster than expected. The next significant targets that lie ahead are the 78.6% Fibonacci retracement of the 2015-2016 range. The 78.6% retracement lies at 120.06, which became a natural target after surpassing the 61.8% Fibonacci retracement of the 2015 – 2016 range at 115.516. Another closer target is the 3.618% Fibonacci Extension off the initial pre-election impulse. That level sits at 119.175, and hitting the target would mean the postelection impulse advance in price is 3.618 times as large as the pre-election bullish move.
The following target is the intraday high following the announcement on January 29 of a negative interest rate policy or NIRP by the Bank of Japan. The intraday high following that announcement was 121.68 and given the strength of the bullish impulse higher we will continue to look towards upside targets getting hit.
Some traders may find the daily chart unhelpful due to how aggressively price is broken away from support. The focal point that we've encouraged on a daily chart is the nine-day midpoint or Tenkan-Sen in Ichimoku. Currently, the 9-day midpoint sits at 115.764 and a failure for the price to break and close below the Tenkan-Sen, which is similar to the 240-minute cloud without momentum (the lagging line) following close behind will likely encourage many traders to remain long or out of the trade.
Register for a Free Price Target Webinar Hosted by Tyler Yell, CMT on Tuesdays, 3 pm EST
Shorter-Term USD/JPY Technical Levels: December 15, 2016
For those interested in shorter-term levels of focus than the ones above, these levels signal important potential pivot levels over the next 48-hours.
DailyFX provides forex news and technical analysis on the trends that influence the global currency markets.