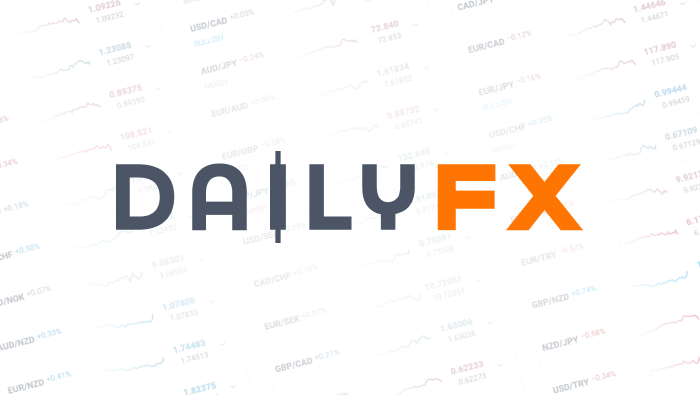 USD/JPY Technical Analysis: Overbought Does Not Equal Topped Out
Talking Points:
- USD/JPY Technical Strategy: Pause In Yields Doesn't Favor Sharp Reversal
- JPY appreciation likely opportunity for USD/JPY longs rather than signal
- BoJ & GPIF In Sharp Focus After Releasing Investment Report
Since the election results in early November were announced, and the fear of upcoming inflation caused the sovereign fixed income market to turn on a dime, the JPY has weakened precipitously. Specifically, USD/JPY has risen by 12.68% or ~1,280 pips over the month of November.
The start of the week has focused on what appears to be short-term JPY strength that has opened the week, but few if any underlying themes have been altered. Without a shift in the causes of the trend, and with the Bank of Japan still committed to 'Yield Curve Control,' the trend in USD/JPY could continue to elevate alongside volatility.
Access Our Free Q4 Trading Guides That Focus On Tradeable Themes Here
Recently, we've seen data from Japan's Government Pension Investment Fund (GPIC) as well as the Bank of Japan's Forex holdings shows significant portfolio volatility. The GPIC report for Q32016 showed a sharp rebound after a sharp decrease of JPY 10.1 trillion earlier this year. The GPIF has shifted portfolio allocation to riskier home-based assets, which are highly correlated to the price of USD/JPY. Therefore, the recent market recovery would continue to benefit the world's second largest pension fund.
The Bank of Japan recently uncovered their first loss on bond holding write-downs and the FX assets while setting aside more money to cover potential future losses on government debt holdings according to Bloomberg. Their concern appears to be the large amounts of bonds they are holding at longer-dated maturities with lower coupons as their JPY holdings would likely benefit from further JPY weakness.
D1 USD/JPY Chart: USD/JPY Has Broken Months' Worth of Resistance in the Last Week
Chart Created by Tyler Yell, CMT, Courtesy of TradingView
The sharp moves higher in USD/JPY have come into another form of long-term resistance via the weekly Ichimoku Cloud. The cloud acts as support and resistance whereas the other lines of the cloud help indicate momentum and volatility for timing entries. You'll notice that in Q32015, the price of USD/JPY moves cleanly through the cloud to create a ~20% decline.
Given the themes at play in the bond market and the potential for JPY weakness to persist, a break above the weekly Ichimoku cloud should further reduce confidence in the short side. In looking at the options market, traders are paying less for downside protection on JPY pairs relative to upside protection, which may indicator less concern about the downside.
Register for a Free Price Target Webinar Hosted by Tyler Yell, CMT on Tuesdays, 3 pm EST
While profit-taking can be concerning for short-term traders, it's appropriate to keep an eye on the bigger picture, which favors further JPY weakness without an outside negative shock.
One sign that the pull-back may persist is signs that hedge-fund selling of the JPY is slowing down aggressively, however USD buying remains strong, which could keep the pair stronger and trending higher. Either way, there appear to be more arguments for strength to continue vs. reverse.
Shorter-Term USD/JPY Technical Levels: November 28, 2016
For those interested in shorter-term levels of focus than the ones above, these levels signal important potential pivot levels over the next 48-hours.
T.Y.
DailyFX provides forex news and technical analysis on the trends that influence the global currency markets.