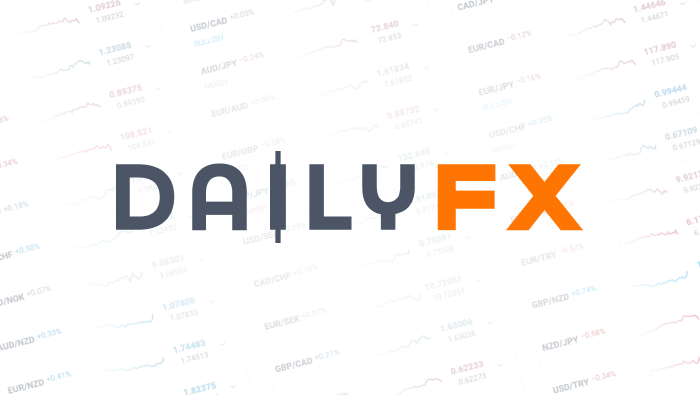 USD/JPY Technical Analysis: A Classic Downtrend Faces a Major Test
To See How Live Clients Are Positioned In FX & Equities Click Here Now
Talking Points:
USD/JPY Technical Strategy: As Resistance Holds, Bears Get Confidence
200-WMA at 105.95 Feels Like The 'Line In the Sand' For Abenomics

US Dollar Direction

In Question Amidst A Very Volatile Month
The Great Technical Squeeze Is Upon Us
On June 05, 2015 all was right in the world of USD/JPY Bulls. We had a daily high of 125.85, and many thought 130s were just around the corner. Then a quiet summer became a scary summer when China devalued the Yuan to bring their currency into alignment with "market realities" and a deflationary shock was sent through global markets. The JPY seemed to take this even the hardest providing a price range of 919 pips over August, and continuing to fall through June.
Over the last year, USD/JPY has fallen ~16%, and it's easy to say the worst may not be over. While members of the Bank of Japan have warned that they're keeping an eye on the exchange rate, we could be entering into a cyclical bull market much like we saw in 2008-2011.
One such evidence of a JPY Bull Market lies at 105.95 and the 200-Week Moving Average. The last time the price of USD/JPY broke below the 200-Week Moving Average was in 2008 at the ~113 level where the price would eventually fall to 75.55 for a ~33% drop.
While we are almost assured not to see a similar decline, it's fair to say that a seismic shift could be underway in USD/JPY. Not only would we need to hold support, but we'd need to break above resistance, which hasn't been possible lately. Therefore, it's difficult to say with confidence that we'll come out of this continual cycle of JPY strength.
Naturally, such a development would also further the evidence against the success of Abenomics, which appeared to use a weak JPY as a foundation to bring the export-dependent Japan back to its former economic glory.
USD/JPY Has Run Into LT Moving Average Support
The long-term chart that goes back to May 2013 shows three key macro technical developments. As mentioned above, the most significant is the 200-week moving average that currently sits at 105.95. Second to the 200-WMA is the ~105 zone which has been a long-term price pivot since 2013. The 105 handle has acted as a polarity point, and a break below this level could show a larger shift that continues to favor JPY bullishness. Last, but not least is the corrective price channel (red) that is drawn off the June 2015 high and August/November pivots.
The price of USD/JPY has traded within this channel successfully with only temporary, yet failed pushes toward resistance. Should homeostasis remain with JPY strength and gradual US Dollar weakness, we would expect to stay in this channel only further down. Current channel resistance aligns with the late April and late May highs of 111.87/43.
While Oscillating Since Late April, Support Is Expected To Be Tested & Possibly Break
Key USD/JPY Technical Levels:
When considering the technical evidence above, it appears clear that the burden of proof lies on the Bulls of USD/JPY. There is currently a good deal more preference for the downside even though we're coming into major support at the 105 zone.
For the Bulls to get bragging rights, the first level we'd like to see break is the Weekly Pivot at 108.14, which lies close the 38.2% retracement of the June range. A break above there would start to turn attention to the Weekly Pivot Resistance levels and ultimately the late April & May highs of 111.87 and 111.43 respectively.
Until those levels breaks, time is likely better spent on understanding downside scenarios. June is not making this easy for us (or maybe making it very easy) given the significant event risk with FOMC & the EU Referendum over the next two weeks. Should a risk-off event, at least in terms of heightened volatility, develop, it would not be unlikely to see 100 USDJPY. In fact, across the board, the Japanese Yen could see a week akin to late August that could be a death blow to remaining JPY bears.
However, USD/JPY Sentiment Shows Bulls Are Getting Confident
As of mid-day Friday, the ratio of long to short positions in the USDJPY stands at 2.94 as 75% of traders are long. Short positions are 4.9% lower than yesterday and 7.0% above levels seen last week. Open interest is 11.5% above its monthly average. We use our SSI as a contrarian indicator to price action, and the fact that the majority of traders are long gives a signal that the USDJPY may continue lower. The trading crowd has grown further net-long from yesterday but moderated since last week.
Shorter-Term USD/JPY Technical Levels
For those interested in shorter-term levels of focus than the ones above, these levels signal important potential pivot levels over the next 48-hours.
T.Y.
DailyFX provides forex news and technical analysis on the trends that influence the global currency markets.