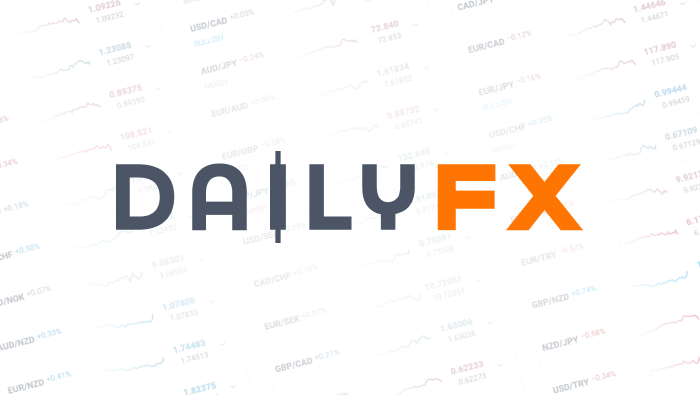 USD/JPY Technical Analysis: Signs of Hope for JPY Bears?
To See How FXCM's Live Clients Are Positioned In FX & Equities Click Here Now
Talking Points:
USD/JPY Technical Strategy: Watching To See Further Resistance Breaks
Other JPY Crosses Providing More Excitement

Due To Lack of Dollar Demand

Markets Look For Confirmation on Negative Loans to Banks at Upcoming BoJ
Unevenly Distributed Gains in JPY Weakness
USD/JPY Bulls may be feeling pip-envy, and that's understandable. Since Bloomberg reported a source that the BoJ was considering providing Negative Interest Rate Loans to Banks to spur lending on April 21, the JPY has nearly weakened across the board.
GBP/JPY & CAD/JPY have risen since the announcement by 3.31% & & 2.5% respectively. However, the USD has only risen 1.68%, and a few commodity crosses have not held the gains at all against the JPY. Therefore, if you want to play JPY weakness, US Dollar may not be the preferred way to do so unless the Federal Reserve unexpectedly takes a hawkish tone.
Central Bank Game Theory
While many eyes on whether or not the Bank of Japan will announce new stimulus or not, which would expectedly drop the JPY further, USD/JPY Bulls could continue to feel pip-envy from other JPY bears if the Federal Reserve doesn't play ball. In other words, If the Federal Reserve stays the course from the March meeting with a neutral stance while watching negative developments, the downtrend in the US Dollar may be reinforced.
The ideal scenario for a buyer of USD/JPY would be for the Fed to signal an increase is likely at an upcoming meeting while encouraged by global developments in the commodities market. If this bullish rhetoric favoring policy normalization was to be produced alongside new stimulus from the BoJ, the next great Bull Run might be just getting started. For that, let's look at the charts.
Strong Move Off LT Channel & Previously Mentioned Support:
Key Technical Levels:
The chart above goes back to the 2011 low and has Andrew's Pitchfork drawn of 3-key pivots in 2012. As you can see, the price has gone from extreme optimism in May 2013 & December 2014 to now traveling to an extension of the bullish channel. After looking for 3-waves down from the 2015 high, we recently bounced off of the 161.8% extension of A multiple times at ~108. This level aligns with the 100% lower pitchfork extension that caught the recent low.
From a technical perspective, If this plays out as expected, it would either favor immense US Dollar strength or in my preferred view, a new wave of extreme JPY weakness few are expecting. The appropriate filter for this view to engage would be a break above the daily Ichimoku Cloud, which aligns with the congestion of late Q1 price resistance near 114.
Price Action of Recent Decline:
Shorter-Term, my attention is drawn to 55-DMA (Orange Line) near 111.90. A break above 111.90 would open up the labeled '4' near 114, which has been firm resistance. Further, you can see that 38.2% of the bearish impulse move caught the dead-ball high of proposed wave '4.' Therefore, that could add to the significance of a break above this level, and at least, could open up 117.50 if not a much higher move back into the 120s.
Such a Move Could Have Significant Implications For Risk
The implications if this plays out as expected with JPY weakness would likely be a major move higher continuing in risk-assets. The clearest plays in this view alongside JPY weakness would be developed market equities much higher such as the GER30, SPX500, & JPN225. Currently, that view is most likely supported by the further improvements in China.
If we fail to break above the resistance levels mentioned, it could indicate that USD/JPY had a sugar high reaction, just like it did on January 29 (labeled '2' on the chart above), and we could soon test and break the recent low around 107.90. This would be an about-face of what I mentioned, and could indicate much more aggressive JPY strength that the BoJ would not likely be prepared to accept.
A failure to push higher and a turnaround below 107.90 may also align with delayed BoJ easing. The support behind BOJ delaying easing is to wait for more of an impact from negative rates, which one would expect to lead to JPY strength across the board. Recently, we heard from Ex-board member Nakahara, a close economic adviser to PM Shinzo Abe, who said the Bank of Japan should not add stimulus now, but rather they should take more time to gauge the impact of negative rate strategy they implemented on January 29. Another argument states that if an accord was reached by Central Banks not to engage in currency weakening that the BOJ may wait to add stimulus until after the G-7 summit, which will be hosted by Abe in May.
USD/JPY Sentiment Should Be on Watch As Longs Back Off Fighting The Trend
As of mid-day Friday, the ratio of long to short positions in the USDJPY stands at 1.80, as 64% of traders are long. Yesterday the ratio was 1.98; 66% of open positions were long. Long positions have scaled back week over week by 7.0%. Another sentiment index, the Commitment of Traders Index released by the CFTC shows speculators by large institutions would likely fight this move. In both the US Dollar & JPY the COT Index, which is the difference between net speculative positioning and net commercial positioning measured is at its largest in over a year. The argument made by the CoT Index is that speculators for institutions are pushing the US Dollar lower & JPY higher or USD/JPY down.
DailyFX provides forex news and technical analysis on the trends that influence the global currency markets.