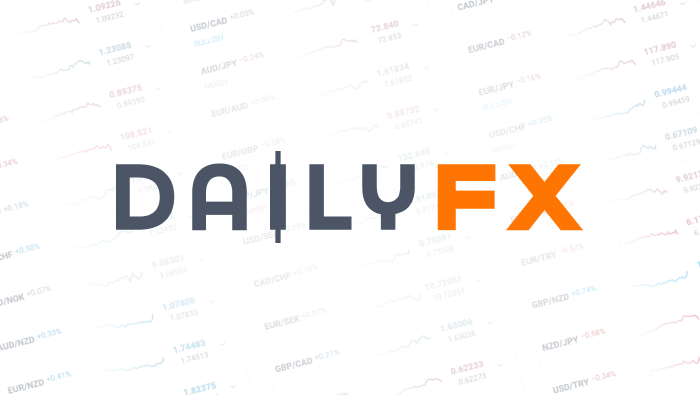 USD/CAD Technical Analysis: Multiple Major Targets Hit This Morning
Interested In Learning the Traits of FXCM's Successful Traders? If So, Click Here
Talking Points:
USD/CAD Technical Strategy: On Hold after 3 Upside Targets Were Hit
1.4275 Was a Key Upside Level That Was Taken Out on January 12, ST Downside in Focus
1.3811 January 4th Low to Act as Swing Support
The move in USD/CAD since July '14 has been in lockstep with the move lower in WTI Crude Oil. The recent ascent from May of 2015 has seen few retracements as it marched toward levels not seen since 2003. Now, Oil is approaching a key level of $30/bbl, which may find some support and the CAD-negative sentiment remains stretched. Looking across the board, it seems like USDCAD has little intention of slowing down whether looking at momentum via RSI, Crowd Sentiment Continues to Favor USD/CAD Gains, or trend following indicators like moving averages. On the sentiment chart below, you will also notice how stretched sentiment has become as traders have tried to push this pair lower in a futile manner.
USD/CAD Speculative Sentiment Index as of 1/12/2016
However, we have hit three separate targets at the 1.4265/75 zone, which keep us on the lookout of a reversal. A reversal is rare, and often it is best to expect the extension as opposed to a reversal. The reversal can be short-term or long-term in nature, but either way, it would be difficult to get excited about CAD strength if USD-CAD remains above 1.3800. By focusing on the 1.3800 support level, we can take ourselves out of the 81% of retail traders fighting this move. Specifically, the most important support is the January/ YTD low of 1.3811 that was also the December 28 low. Because USDCAD has been in a 1.38/1.40 range for three weeks, we can look to that sideways move as a correction suggesting the trend is resuming impulsively higher again. When a trend is as strong as USD/CAD has been, we want a safe distance between spot and a key support level so that we're not sucked into selling a small dip in a strong uptrend.
The zone of 1.4265/75 combines three upside trend-targets that were hit his morning and is why you may be picking up a twinge of hesitation in my voice about upside continuation. We shared with you the targets at 1.4265/75 recently. 1.4265/75 is the top of the channel drawn from the late August high and is 100% of the initial move off the mid-May low projected higher from 1.2831. Additionally, a key Elliott Wave Target was hit, where wave 'i' and wave 'v' are equal, which is shown via the Fibonacci retracement tool added to the chart drawn from the YTD low of 1.3811. Not wanting to fight a trend, and not wanting to buy a trend can happen simultaneously, and if you don't have exposure on USDCAD upside now, it's likely too expensive to start.
I will leave you with a quote from Howard Marks of OakTree Capital
"No asset is so good that it can't become a bad investment if bought at too high a price. And there are few assets so bad that they can't be a good investment when bought cheap enough."
To see how FXCM traders are positioned, click here.
DailyFX provides forex news and technical analysis on the trends that influence the global currency markets.