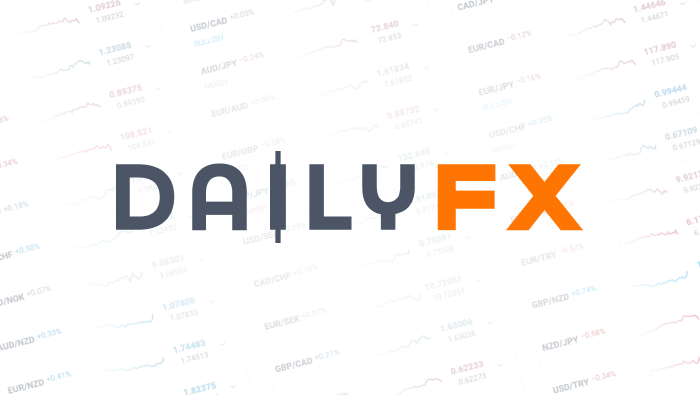 Gold Prices – Long Term Contraction Continues
What's on this page
gold prices squeeze inside triangle pattern
Gold prices have been in a contracting bullish range since the pivot low formed in December 2015. The monthly chart below suggests the pivot low was an Elliott Wave 4 pullback. The lower trend line going back some 10 years has been respected during this recent contraction period.
Gold has had difficulty overcoming $1370 despite the recent strength with equities. Therefore, a strong level of resistance at the horizontal line can be viewed on the monthly chart below.
It is possible to view an ascending triangle chart pattern forming over the last few years with that horizontal resistance level and the rising trendline. Typically, the price breaks out in the same direction as the trend that was in place just prior to the triangle forming. In this case, we could say that the wave 4 low could be tested again.
This assumption is not always the case and I am looking at equity indices making new highs but not with heavy volume. This combined with inflation worries in the United States coupled with the Fed likely to raise interest rates in June, could be a catalyst for a bearish correction in the stock markets.
If this happens, gold prices may react positively as investors seek to reduce stock holdings and invest in gold for safety. This could be the catalyst for XAUUSD to finally break through $1370 with enough momentum towards our 5th wave target at $2150 (blue zone on chart below). This is backed up with the divergence being shown on our Elliott Wave Oscillator over this longer-term period as can be seen on the monthly chart below.
(Understand a little more how the MT4 Elliott Wave Indicator Suite works here)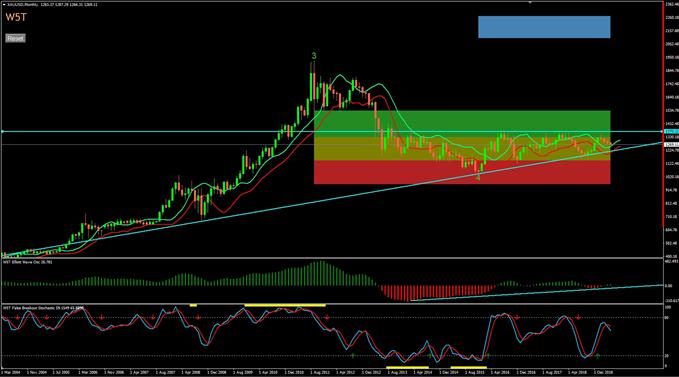 you might be interested in…
DailyFX provides forex news and technical analysis on the trends that influence the global currency markets.