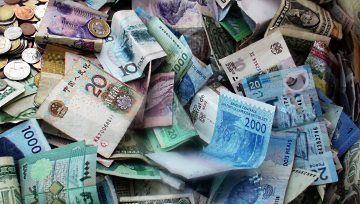 South African Rand Weakens After Rate Cut
The South African Reserve Bank (SARB) has reduced the repo rate (the interest rate at which banks borrow from the Reserve Bank) by 25 basis points (0.25%), to 6.5%, which sees the prime lending rate for customers move to 10% from 10.25%.
The decision comes as the consumer price index (CPI) measure of inflation has fallen to 4%, which is well within the SARB's targeted range of 3% to 6%. While the SARB's mandate is to target inflation, the decision to cut would have also considered economic growth within the country, with lower rates being more supportive. Recent news that Moody's has decided to keep South Africa's local currency credit rating at investment grade would have also removed a near-term headwind for the Reserve Bank in terms of inflation (spurred from currency depreciation and an increased cost of borrow).
Looking forward, the SARB expects inflation to average 4.9% in 2018, and 5.2% in 2019. The SARB expects economic growth of 1.7% in 2018, and 1.5% in 2019.
The rand
The rand has had a relatively subdued reaction to the news, as 0.25% remains a marginal move and was widely expected.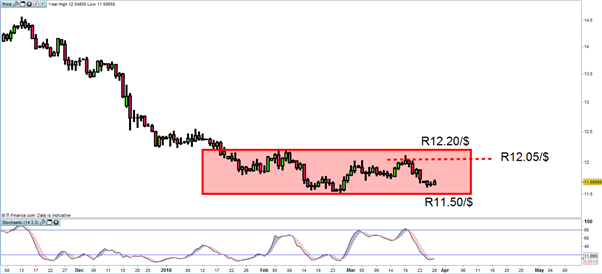 From a technical or charting perspective, the long-term trend for USD/ZAR remains down (dollar weakness, rand strength). However, in the short to medium term, we see the currency pair trading in a broad sideways range between R11.50/$ and R12.20/$.
The USD/ZAR does look to be reversing around the support of this range, from what is considered oversold territory. Should the reversal hold, range traders might consider a move towards initial resistance at R12.05/$. Should the currency pair instead see the price move to close below the support of this range at R11.50/$, the range trade scenario would be deemed to have failed and the longer-term downtrend might be considered to be resuming.
DailyFX provides forex news and technical analysis on the trends that influence the global currency markets.