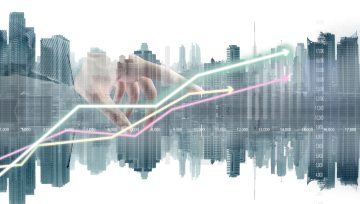 South African Cabinet Reshuffle: the Good, the Bad and the Rand
South African cabinet reshuffle: the good, the bad and the rand
Business-friendly appointments
Some of the more applauded changes within the cabinet are as follows:
Nhlanhla Nene replacing Malusi Gigaba as Finance Minister

Pravin Gordhan replacing Lynne Brown as Minister of Public Enterprises

Gwede Mantashe replacing Mosebenzi Zwane as Minister of Mineral resources
Nhlanhla Nene's appointment as Finance Minister is his second appointment to the position. Nene's first run as Finance Minister ended in controversy, as then president, Jacob Zuma, fired him without warning (and illegitimate reasoning), sending the rand to its worst levels in decades. Nene is renowned for a hardened stance on state-owned enterprises (SOEs) and unnecessary government expenditure, and is a respected figure within the investment community. Nene's experience and prudent fiscal stance should restore some business confidence and ratings agencies.
Pravin Gordhan (another two-time finance minister) moving to the Public Enterprises role is seen as a bold move to address the issue of weakening/failing SOEs within the country. Gordhan has been pivotal in the recent Eskom inquiry, which has resulted in the start of turnaround strategy within the power utility. Gordhan is an African National Congress (ANC) stalwart, and is considered a person of integrity who will address some of the ratings agencies' concerns relating to the pressured public entities. He replaces Lynne Brown, who is alleged to have been involved in State Capture.
The firing of Mosebenzi Zwane from the role of Mineral Resources Minister is perhaps more significant than the appointment of Gwede Mantashe into the role. Zwane has been implicated in State Capture and is responsible for the new mining charter currently being debated between stakeholders. Mantashe is an experienced campaigner within the mining industry, having been on the ground in numerous key positions within the National Union of Mineworkers (NUM) historically.
Less understood appointments
Malusi Gigaba re-deployed as Minister of Home Affairs

Bathabile Dlamini re-deployed as Minister for Women and Disability

David Mabuza appointed as Deputy President
The decision to re-deploy Malusi Gigaba from the finance ministry to home
affairs is a move being questioned at present. While there has been a deliberate removal of ministers who are implicated in the state capture inquiry, Gigaba is one who certainly seems to have, at least, indirect involvement. Gigaba is known to have fast tracked citizenship for the Gupta brothers, who are alleged to have orchestrated a number of misdealings with the state's purse and are currently fugitives of South Africa. Gigaba, in his previous stint as Home Affairs Minister, also introduced the unabridged birth certificate requirement, which caused havoc with travellers in the country; a law that was subsequently relaxed due to its inherent failure and chaotic implications.
Bathabile Dlamini being re-appointed has taken many by surprise, as her previous stint as Minister of Social Development was mired with controversy. Under Dlamini's watch in her previous role, the expiry of payment facilitation contracts with Net1 were overlooked, lending itself to a near miss of payments of much needed social grants within the country. The minister has shown very little accountability for her actions, while there is still only a temporary solution in place for the payment facilitation going forward.
David Mabuza, a former Jacob Zuma (and alleged Gupta) loyalist, being appointed as the Deputy President has caught many by surprise. Criminal allegations against him appear to conflict with the ideal of eradicating questionable activity from the presidency. There are suggestions (not proven) that Mabuza has orchestrated a number of assassinations in his ascendancy and in matters relating to illegal World Cup building tenders.
The rand
The rand strengthened in the build up to the cabinet reshuffle being announced, reaching a best multi-year level of R11.50/$. Following the actual announcement, the currency has weakened marginally against the majors and underperformed its emerging market currency
For now, the USD/ZAR trades within a short-term range between levels R11.54/$ and R11.75/$. The long-term trend for the pair is down (dollar weakness/rand strength). A price close below R11.54/$ suggests a move to the next level of historical support at R11.30/$. Should the price instead move to close above resistance at R11.75/$, it might be the first indication that the long-term downtrend is trying to reverse course.
DailyFX provides forex news and technical analysis on the trends that influence the global currency markets.