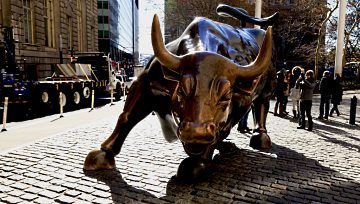 South Africa 40 Cash Index range breakout
SA40 Cash Index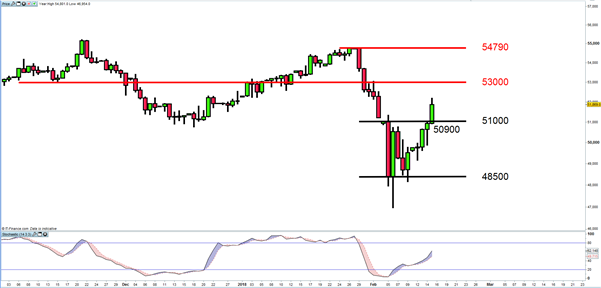 The South Africa 40 Cash index is now trading above our upside breakout level of 51000. The aggressive move through this level intraday is validation enough for us to consider the breakout confirmed. The short term downtrend has now reversed into a renewed near term uptrend. The initial resistance target favoured from the breakout is 53000. A close above this level considers the recent high at 54790 as the next resistance target. A close below the intraday low at 50900 is used as the failure level for the breakout trade suggestion.
Struggling with your trading? This could be why.
SA40 Cash Index (previous 13 February on ig.com)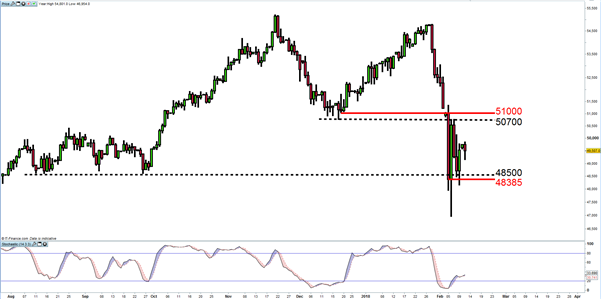 The SA40 Cash Index rebound suggested in our last note, saw the 50700 level target realised and tested on two occasions. However the price failed to close above the level and open up the way for meaningful gains towards the 53000 resistance target. The suggested stop (a close below 48500) was also not triggered. The rebound momentum has stalled and the index now looks to have entered a short term consolidation. The 48385 support level and the 51000 resistance level we think best accommodate for the range of the current short term consolidation. We are looking for a close below 48385 to assume continued downside and a close above 51000 for renewed upside. There is also the possibility of a range trade scenario should reversals off the aforementioned levels occur instead of the breakout scenarios. We will update the SA40 Cash Index call as soon as any of the aforementioned scenarios occur, however for now, the price trades in limbo and we prefer a market neutral positioning until the market reveals its next hand.
DailyFX provides forex news and technical analysis on the trends that influence the global currency markets.