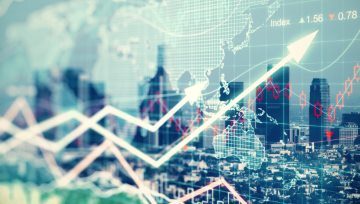 FX Overbought/Oversold Report: Finding Opportunities in Extremes
What's on this page
Technical Analysis via RSI Talking Points:
Sometimes a simple way of looking at markets and the price charts they provide can help traders see opportunities to trade. Many are familiar with a simple normal distribution curve with a belly and two tails, but the focus that draws many is the action in the tails. Occurrences in the tails display either an unsustainable move that will soon retrace or a new-normal developing as the previous mean and variance can no longer contain or explain the new price within a typical standard deviation.
Either development explains something that traders should know because they may be in a position to take advantage of the information with a well-crafted and better-managed trade. This report will look to a foundational technical indicator, called the Relative Strength Index or RSI calculated over 3-periods.
To learn how to manage your trades better, check out our free trading guides here
Overbought FX Pairs and Individual Currencies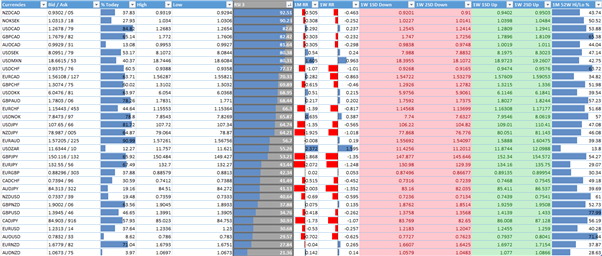 Data source: Bloomberg
Explanation of Columns Above:
The key column per this report is the RSI(3) column, which is showing the current calculation of the short-term RSI on key currency pairs. The default RSI setting is 14, which makes up nearly 3-weeks of trading data. Naturally, a 3-period RSI is much more sensitive to current moves in the market as opposed to looking over the last 14-days.
Learn more about the Relative Strength Index here
How I Use This Data In My Trading:
Being a fan of trading in the direction of the trend has taught me over the years to look for opportunities at a favorable price to enter in the direction of the trend. When using this data, I am looking for an oversold reading in a well-defined uptrend to identify favorable buying opportunities or an overbought reading in a well-defined downtrend to identify favorable selling opportunities.
Traditionally, a reading above 70 on RSI favors an overbought reading, while a reading below 30 signals an oversold reading. It's worth noting that reversals are rare, so you want to be as aware of a new normal or trend breakout, as you do an extreme counter-trend reading that may present you an excellent risk-adjusted trading opportunity.
Current FX Opportunities in Focus
The Canadian Dollar is weak nearly across the board with key RSI(3) readings showing up on NZDCAD, USDCAD, EURCAD, GBPCAD, CADJPY, and AUDCAD. The Canadian Dollar is on the cusp of key resistance on EURCAD as it presses into resistance tested and rejected a few times over the last few years, and USD/CAD is recently moving above the 100-DMA (1.2623) and is soon to test the 200-DMA (1.2711).
However, a key strong-weak relationship has developed between NZD/CAD. NZDCAD is sporting an RSI(3) of 92.5, an extreme reading. While NZD/CAD has likely not been on the radar of many traders, such a move could mean that there are opportunities on a pull-back to join the uptrend. However, a break below key resistance, which is not favored as a primary view, could indicate a broad reversal that would also offer opportunity.
Canadian Dollar Chart From Recent Canadian Dollar Technical Analysis Article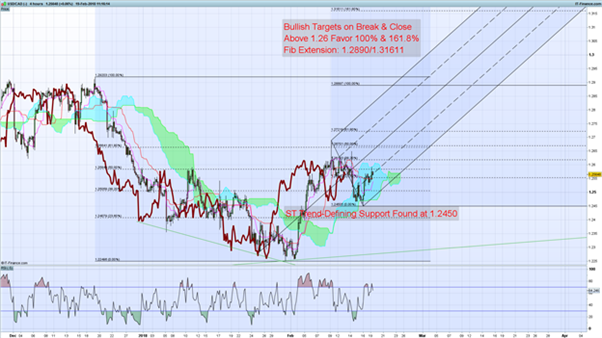 Chart Source: ProRealtime, IG UK Price Feed. Created by Tyler Yell, CMT
In addition to the key weakness of the Canadian Dollar, FX traders should be aware of the opportunities rising within a potentially weak AUD. AUDNZD is the mirror image of NZDCAD with an RSI(3) of 21.36 while other AUD-crosses are showing similar weakness.
Recently, a well-written analyst pick by our in-house Elliott Wave expert pick argued for a short-AUDUSD trade opportunity. Naturally, this would also play off a potential rebound in the US Dollar.
A pending opportunity may be setting up when we move away from the commodity currencies for the recently battered EUR. Institutions per the CFTC are pulling away from the record EUR long positions, but their fundamental arguments remain in play.
EUR Chart Looks to Key Resistance Before Next Big Move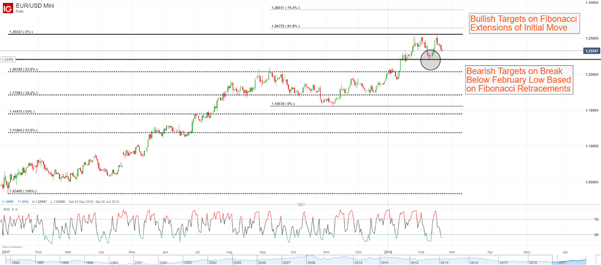 Chart Source: IG Charting Package, IG UK Price Feed. Created by Tyler Yell, CMT
The RSI(3) reading on EURUSD sits at 30.68, just on the edge of oversold, which could mean an opportunity to buy low on a trend that could extend. However, when looking at the charts, resistance can be found at 1.2613 with extension targets toward 1.2865, while support can be found 1.2205, the February low. A breakdown below the February low (1.2205) could be the start of a multi-month breakdown or retracement as evidenced by current weakness per RSI(3) entering a new normal. The downside focus would be a move that takes the price down to 1.2019 (23.6% retracement of complete advance – so far) or 1.1698 (38.2% retracement of thesame range.)
Looking To Add More To Your Analysis?
Traders are Net-Short Suggesting EURUSD May Rise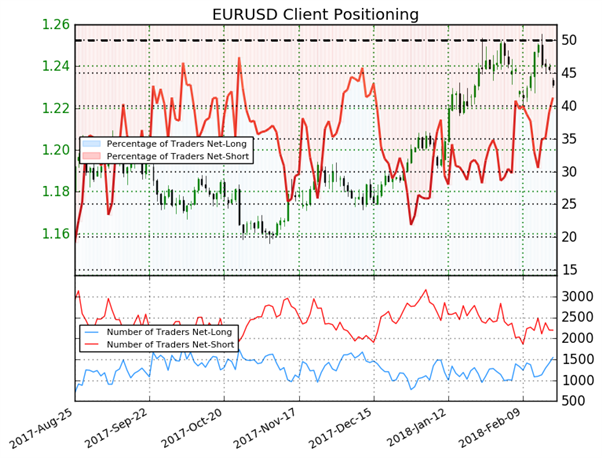 Access Real-Time Sentiment Analysis Here
While simplicity is favored over complexity to the point of ruin, there may be a key benefit in adding sentiment analysis to your trading. Thanks to IG UK (parent of DailyFX,) you have access to the retail sentiment per actual positioning data that can help you see when traders are fighting strong trends that should possibly be bought rather than fought.
New to FX trading? No worries, we created this guide just for you.
---Written by Tyler Yell, CMT
Tyler Yell is a Chartered Market Technician. Tyler provides Technical analysis that is powered by fundamental factors on key markets as well as t1rading educational resources. Read more of Tyler's Technical reports via his bio page.
Communicate with Tyler and have your shout below by posting in the comments area. Feel free to include your market views as well.
Discuss this market with Tyler in the live webinar, FX Closing Bell, Weekdays Monday-Thursday at 3 pm ET.
Talk markets on twitter @ForexYell
Join Tyler's distribution list.
DailyFX provides forex news and technical analysis on the trends that influence the global currency markets.