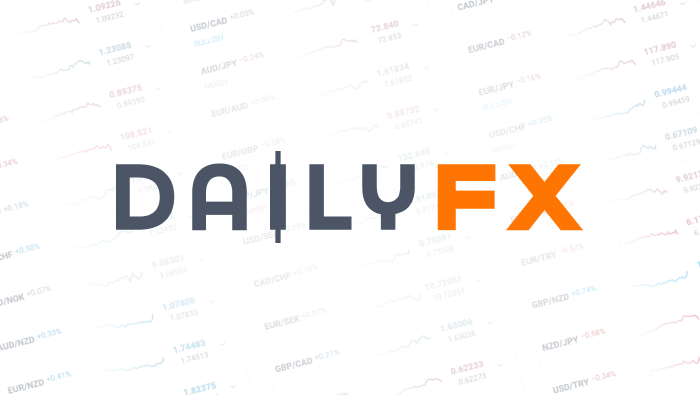 Technical Weekly: Round Trip for the New Zealand Dollar
-- Subscribe to Jamie Saettele's distribution list in order to receive a free report to your inbox several times a week.
--For more analysis and trade setups (including current positions and the 'watchlist'), visit SB Trade Desk
Weekly
Chart Prepared by Jamie Saettele, CMT
See REAL TIME trader positioning
High Frequency Trading Tools
Long term EUR/USD comments are unchanged and will probably remain unchanged until SOMETHING happens (probably soon given the last chart in this report). EUR/USD has been trading sideways since March 2015. This is one of the longest sideways periods in history (as defined by the length of time between 52 week closing price extremes) and the eventual break will trigger a significant directional move. My contention has been that the move will be higher given the presence of the 31 year trendline as a floor. The bullish outside week (week that ended 7/29) offers 'something to work with' on the bull side. Price is back above the 55 week average, which proved important as resistance and support at several junctures over the last year. SSI has flipped to negative (did so on 7/27), which is viewed as a positive for price.
Consolidation since March 2015 will launch the next move (strength through 1.1450 or weakness below 1.0590). I recently classified pattern since July 2015 as a possible head and shoulders bottom. Trade since March 2015 (the low) could be a triangle which can act as either a reversal or continuation pattern.
As always, define your risk points (read more about traits of successful traders here).
-For forecasts and 2016 opportunities, check out the DailyFX Trading Guides.
Monthly
Chart Prepared by Jamie Saettele, CMT
See REAL TIME trader positioning
-The last weekly update noted that "GBP/USD put in a spinning top on the weekly but the near term picture is constructive whilst above 1.3058. If anything, the candle serves as a warning." The 'warning' led to Cable trading back to the lows. I'm showing the monthly chart today in order to display the long term trendline (1993-2001 line) and parallel that remain supportive of price. The importance of the current juncture cannot be overstated. If the July low gives, then there may be no support until early 2017 based on the 96 month (8 year) cycle low count.
AUD/USD
Weekly
Chart Prepared by Jamie Saettele, CMT
See REAL TIME trader positioning
-AUD/USD continues to respond to major slope resistance. When a market responds to a line this many times, it's said that 'the market drew the line, not me!' Similarly, when a line that's been frequently visited breaks, the resulting behavior change is viewed as significant. In this case, a breakout would shift focus to the next parallel in the mid-.80s. Weakness below the 2016 trendline would warrant reconsideration of the constructive technical view.
NZD/USD
Monthly
Chart Prepared by Jamie Saettele, CMT
See REAL TIME trader positioning
-NZD/USD broke through the 1985-1993 line earlier this month but then failed at the well-defined .7460. The horizontal level is represented by the 2005 high and 2012 low. Kiwi completed a roundtrip for September with the drop under .7227 (9/1 low) so we could end up with a monthly key reversal, at the 1985-1993 line nonetheless. Such a development would indicate a potentially significant pivot for NZD/USD.
Weekly
Chart Prepared by Jamie Saettele, CMT
See REAL TIME trader positioning
-There is no change to the longer term USD/JPY picture other than noting that pattern since the June low (Brexit) could end up as a triangle. "I'm inclined to look higher but would be aware of 105.40 (January 2014 high, October 2014 low and May 2016 low) as resistance." Even longer term, I'll point out that USD/JPY is testing its 60 month average. 60 months is 5 years. If the rally from 2011 is from a 'macro' double bottom then a turn higher here isn't inconceivable. For example, the downtrend into the 1995 low was interrupted by a correction into the 1990 high that ended near the 60 month (5 year) average. Divergence with RSI on the weekly is present now too."
Weekly
Chart Prepared by Jamie Saettele, CMT
See REAL TIME trader positioning
-The dynamic with the 55 average in USD/CAD is interesting. This average was resistance in May and July (we're getting close yet again). The average was support for the last 3 years so the fact that the average has been acting as resistance warns that a bearish cycle may be underway. If the trade is lower then price needs to turn down here (underside of the original tendline from the May low). The target on a break under the May low would be the May 2015 low at 1.1919. Meanwhile, strength through 1.3300 could carry to 1.38 (not my 'preferred' view). I'm 'double-minded' when it comes to CAD at the moment-a sentiment that is shared regarding crude oil too (see here).
Monthly
Chart Prepared by Jamie Saettele, CMT
See REAL TIME trader positioning
-The 2011-2014 trendline is quite the barrier. This line was support in May and August. As noted for most of 2016, "failed breakout attempts late in 2015 and early in 2016 warn of an eventual downside break and that downside break." I thought we may have been on our way with USD/CHF testing the line so soon after the May touch. At the same time, downward sloping parallels from the same angle cut through the 2014 high (pre-SNB), August and September 2015 highs, August-September 2016 lows, and every high since November 2015. That consistency has me thinking that a downtrend is developing. Time will tell. Long consolidations lead to strong trending moves. The monthly RSI break hints that the break in price will be lower. Momentum often breaks before price. The trade-off is that such breaks are prone to failure.
BONUS Chart
DAX Daily
Chart Prepared by Jamie Saettele, CMT
See REAL TIME trader positioning
US indices are grinding near all-time highs and the Nikkei is sloshing around in no-man's land. The cleanest looking chart of a major index right now is the DAX. A former support line (lower parallel from a fork) has served as resistance throughout 2016; in April and since August. The current juncture is also marked by downward trendline resistance. If drawn from the April 2015 high, the trendline has been broken. The market clearly responds to the line (in blue) that originates from the May 2015 high however. In other words, the DAX is still below trendline resistance. My inclination is to look lower from here but be aware of 10020-10120 (200 day average and December 2015 low) as possible support. Although not the base case (for several reasons, including seasonal tendencies), a surge through the present trendline confluence would be viewed as a positive development for the DAX and possibly global equities generally. Ideally, the next few days will go a long way in clarifying the picture.
DailyFX provides forex news and technical analysis on the trends that influence the global currency markets.