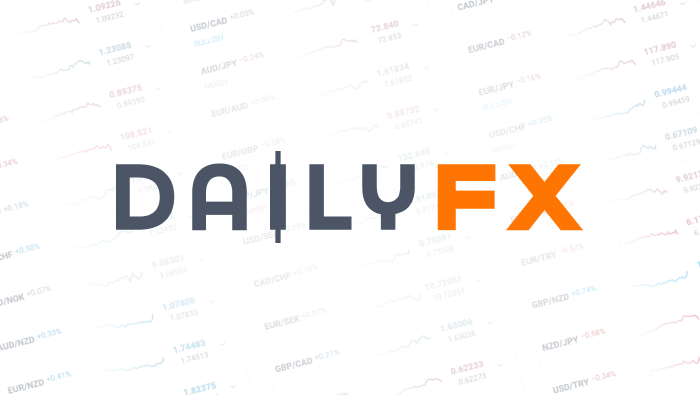 Technical Weekly: EUR/USD Consolidation is Longest in its History
EUR/USD coiled like a spring
AUD/USD rejected at major resistance again
Kiwi – another bearish weekly wick
-- Subscribe to Jamie Saettele's distribution list in order to receive a free report to your inbox several times a week.
--For more analysis and trade setups (including current positions and the 'watchlist'), visit SB Trade Desk
--Free trading tips
Weekly
Chart Prepared by Jamie Saettele, CMT
See REAL TIME trader positioning
High Frequency Trading Tools
Long term EUR/USD comments are unchanged and will probably remain unchanged until SOMETHING happens (probably soon given the last chart in this report). "EUR/USD has been trading sideways since March 2015. This is one of the longest sideways periods in history (as defined by the length of time between 52 week closing price extremes) and the eventual break will trigger a significant directional move. My contention has been that the move will be higher given the presence of the 31 year trendline as a floor. The bullish outside week (week that ended 7/29) offers 'something to work with' on the bull side. Price is back above the 55 week average, which proved important as resistance and support at several junctures over the last year. SSI has flipped to negative (did so on 7/27), which is viewed as a positive for price.
Consolidation since March 2015 will launch the next move (strength through 1.1450 or weakness below 1.0590). I recently classified pattern since July 2015 as a possible head and shoulders bottom. Trade since March 2015 (the low) could be a triangle which, contrary to many claims, can act as either a reversal or continuation pattern..
As always, define your risk points (read more about traits of successful traders here).
-For forecasts and 2016 opportunities, check out the DailyFX Trading Guides.
Weekly
Chart Prepared by Jamie Saettele, CMT
See REAL TIME trader positioning
-GBP/USD put in a spinning top on the weekly but the near term picture is constructive whilst above 1.3058. If anything, the candle serves as a warning. Remember, "the July low is just pips below the 78.6% retracement of the 1985-2007 range. A long term trendline (1993-2001 line) is also under price and the July candle sports a long lower wick, which can indicate demand. In other words, it's possible that GBP/USD trades sideways or higher from here with 1.3500-1.3600 as a barrier to gains. If the July low gives, then there may be no support until early 2017 based on the 96 month (8 year) cycle low count."
AUD/USD
Weekly
Chart Prepared by Jamie Saettele, CMT
See REAL TIME trader positioning
-Comments for the last few months have noted that "AUD/USD is approaching an important juncture defined by slope considerations and the pre-May rate cut high at .7719. This level may be resistance but a break above would leave Aussie in full blown bull camp with focus on the May 2015 high at .8163 and eventually .8600+." The 'important juncture' continues to hold so risk is for additional range trade (below .7400 then think about support) before the next leg up.
NZD/USD
Weekly
Chart Prepared by Jamie Saettele, CMT
See REAL TIME trader positioning
-Last week's update noted that "Kiwi continues to turn back from the 1985-1993 trendline. The line is acting as a serious energy point so the move that materializes from this point should be sharp. I've been thinking that the move will be lower for a test of .6900 (October and December 2015 highs) but weakness under .7160 is needed to act on that opinion. The next area of upside in the event of additional strength is probably .7460 (2005 high and 2012 low)." NZD/USD broke through the noted line early this week and then tumbled on Thursday and Friday to finish…right back at the line! The noted .7460 was a decent reference point (top was .7085) and the long wick isn't exactly bullish.
Weekly
Chart Prepared by Jamie Saettele, CMT
See REAL TIME trader positioning
-USD/JPY continues to hold up at long term support. Monitor 105.40 as a near term pivot. "I'm inclined to look higher but would be aware of 105.40 (January 2014 high, October 2014 low and May 2016 low) as resistance." Even longer term, I'll point out that USD/JPY is testing its 60 month average. 60 months is 5 years. If the rally from 2011 is from a 'macro' double bottom then a turn higher here isn't inconceivable. For example, the downtrend into the 1995 low was interrupted by a correction into the 1990 high that ended near the 60 month (5 year) average. Divergence with RSI on the weekly is present now too."
Weekly
Chart Prepared by Jamie Saettele, CMT
See REAL TIME trader positioning
-As noted previously, "the dynamic with the 55 average is interesting. This average was resistance in May and July. The average was support for the last 3 years so the fact that the average has been acting as resistance warns that a bearish cycle may be underway. Price action since the May low could also end up as a wedge." If price action since the May low was a bearish wedge, then last week's high (1.3147), which tested former wedge support, probably needs to hold. Again, the target on a break under the May low would be the May 2015 low at 1.1919. Meanwhile, strength through 1.3300 could carry to 1.38. I'm 'double-minded' when it comes to CAD at the moment-a sentiment that is shared regarding crude oil too (see here).
Weekly
Chart Prepared by Jamie Saettele, CMT
See REAL TIME trader positioning
-The 2011-2014 trendline is quite the barrier. This line was support in May and August. As noted for most of 2016, "failed breakout attempts late in 2015 and early in 2016 warn of an eventual downside break and that downside break." I thought we may have been on our way with USD/CHF testing the line so soon after the May touch. At the same time, downward sloping parallels from the same angle cut through the 2014 high (pre-SNB), August and September 2015 highs, August-September 2016 lows, and every high since November 2015. That consistency has me thinking that a downtrend is developing. Time will tell. Long consolidations lead to strong trending moves.
BONUS Chart
EUR/USD Weekly
Generally speaking, the length (in time) and width (in price) of consolidation phases is proportional to the strength of the resulting trending move. Markets are not governed by the laws of physics but thinking of consolidation length as potential energy and the resulting trend as kinetic (motion) is fitting. There are myriad ways to measure consolidation but my favorite way is to simply count the number of periods between fixed length price extremes. The chart above displays the number of weeks without making a 52 week high or low (closing basis). So, how much stored potential energy is there in EUR/USD right now? The most ever, according to the measure described. It's been 78 weeks since the last 52 week high or low. The previous record was 77 weeks, which ended with the breakout in May 2002 (highlighted). A 52 week low wasn't tested for another 239 weeks! The only longer sideways period (for the majors) was an AUD/USD consolidation that measured 94 weeks and ended in May 2013. Price has yet to make a 52 week closing high (267 weeks and going) since that break. The data for this study is based on weekly closing prices since 1972.
DailyFX provides forex news and technical analysis on the trends that influence the global currency markets.