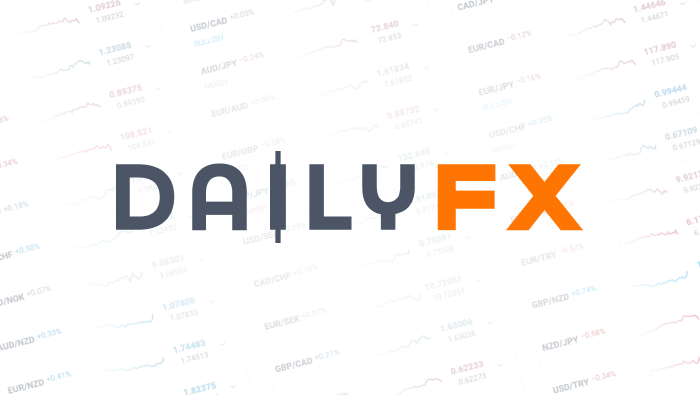 US Dollar Bear Trap within an Even Bigger Bull Trap?!
-- Subscribe to Jamie Saettele's distribution list in order to receive a free report to your inbox several times a week.
--For more analysis and trade setups (including current positions and the 'watchlist'), visit SB Trade Desk
--Free trading tips
Weekly
Chart Prepared by Jamie Saettele, CMT
See REAL TIME trader positioning
-"The importance of the current juncture in EUR/USD cannot be understated. If resistance from a parallel (August high) and horizontal levels gives way, then EUR/USD could trade to the mid-1.20s, and maybe quickly given that the rate had held a 3+ decade trendline for over a year. The key word in that sentence is 'if'. A break above the double bottom neckline would complete a 14 month pattern and set an objective near 1.24." EUR/USD broke through on intraweek basis but finishes the week with a long upper wick that warns of a 'bull trap'. It seems right to be bullish given the 31 year trendline support but the breakout may have to wait a bit. As always, define your risk points (read more about traits of successful traders here).
-For forecasts and 2016 opportunities, check out the DailyFX Trading Guides.
Weekly
Chart Prepared by Jamie Saettele, CMT
See REAL TIME trader positioning
-Cable carved a key reversal this week. Trade remains constructive for a run at trendline resistance (now mid-1.4900s) but watch for support at the internal trendline that crosses through inflection points since September. Remember, there is a 96 month (8 year) cycle low count.
Weekly
Chart Prepared by Jamie Saettele, CMT
See REAL TIME trader positioning
-There is no change to AUD/USD analysis. "AUD/USD is nearing the October 2013-January 2014 line near .7800. Also, risk of a top is heightened given COT considerations. It remains to be seen whether or not the cycle week that I first presented over a month ago has any influence. Inversion is a possibility. If resistance at .7800 breaks, then the next upside level of interest is probably .7938." AUD/USD has responded to resistance. The combination of resistance, COT (overheated), and the longer term cycle analysis (1 week off) indicates renewed downside potential.
Weekly
Chart Prepared by Jamie Saettele, CMT
See REAL TIME trader positioning
-The last update noted that "NZD/USD has 'faked out' FXTW for about the last 2 months. In any case, NZD/USD is pressing against an important technical level marked by former support (former downtrend support) and 'new' uptrend resistance (channel). If NZD/USD is going lower, it needs to do so now." Kiwi realized its largest 1 week drop since January. Are the fake-outs over? No idea but risk looks lower from here.
Weekly
Chart Prepared by Jamie Saettele, CMT
See REAL TIME trader positioning
-"There are a host of technical considerations for USD/JPY support between roughly 105 and 106, including the 2002-2007 line, January 2014 high, October 2014 low, and 200 week average. After the turn higher last week, I turned constructive for a run into 'the mid-116.00s'. I was (really) wrong as USD/JPY has plunged. Watch the 55 week average closely. USD/JPY rebounded from this average following the tops in 1998, 2002, and 2007. The decline from the 1990 top did not stop at this level however." USD/JPY reached the top side of the 2002-2007 line this week and this week's low is 11 ticks above the January 2014 high. Another attempt at the downside is obviously a possibility but the fact remains that USD/JPY is at a key juncture.
USD/CAD
Weekly
Chart Prepared by Jamie Saettele, CMT
See REAL TIME trader positioning
-"FXTW views 1.2830 as a pivot. 1.2830 is both the March 2015 high and October 2015 low. Strength through 1.2830 would signal that at least a near term low is in or a near term bottoming pattern is forming. Until then, just know that USD/CAD is trading in the vicinity of support from the first half of 2015 (1.2350-1.2450)." USD/CAD just carved a bullish engulfing candle at major support. The low just made could be significant.
Weekly
Chart Prepared by Jamie Saettele, CMT
See REAL TIME trader positioning
-USD/CHF dropped below the April low before sharply reversing. A weekly key reversal is evident and the low is right at a 5 year trendline. In fact, this trendline crosses the lows from May 2014 and May 2015. As noted over at the daily section, "this week's low is about as far as USD/CHF can go if price action from the November high is a wedge. Failure to hold here would risk weakness to the May 2015 low near .9070. Exceeding wedge resistance (currently mid-.9800s) would bolster bullish prospects."
-Some extremely long term technical considerations are worthy of note when looking at USD/CHF. Read about them here."
ICE US Dollar Index
Weekly
Chart Prepared by Jamie Saettele, CMT
The ICE dollar index dropped to its lowest level since January 2015 early this week before rebounding sharply and finishing the week up modestly. This index is heavily weighted to the euro, which is the main reason I want to show this index rather than the USDOLLAR (which is more representative of general USD trends as it incorporates AUD). In December, DXY traded just above its March 2015 high yet EUR/USD did not slip below its March 2015 low. Fast forward to this week in which DXY traded below its August 2015 low but EUR/USD did not trade above its August 2015. The situation is the exact opposite from 5 months ago. Some probably take issue with this divergence interpretation because the August price extremes were the result of a 'flash crash' (8/24/2015). Whatever, it's on the chart. Also, the divergence is in place on a daily close basis (although not a weekly close basis). Divergences between DXY and EUR/USD are typical at turning points.
There is solid support at the low from several slopes (been following one of these for a while…see here and here), including the top side of the corrective channel that originates at the May 2011 low. It should be noted that May is no stranger to USD lows (see May 2011, 2014, and 2015). The presence of support, divergence, and the fact that it's May suggests that the USD can hold up for a while. Some in the Elliott community are calling for a rally to new highs in a 5th wave within a 5 wave cycle from the May 2011 low. It's possible but I'm not sold on that interpretation primarily because EUR/USD has held up at its own multi-decade trendline (1985 and 2000 lows). Also, there have been 3 USD bull markets since the end of Bretton Woods (1971). The bull run from the 2011 low lasted 93 months (low to high…so far). The prior 2 bull runs (1978-1985 and 1992-2001) lasted 76 and 106 months. So, this is the 2nd longest USD advance and is roughly the average of the prior 2 in terms of time. Interesting.
Finally, the current level is also marked by the top side of the 1985-2001 trendline, which was broken in February 2015. That break could end up as the biggest USD bull trap ever, and launch the biggest inflation (commodity bull market) trade ever. In the weeks (months?) ahead, I like the reward/risk proposition for USD upside but will take seriously evidence that supports reversing the position for what could be a very long term USD bearish bias. Keep your head on a swivel.
ICE US Dollar Index
Monthly
Chart Prepared by Jamie Saettele, CMT
DailyFX provides forex news and technical analysis on the trends that influence the global currency markets.