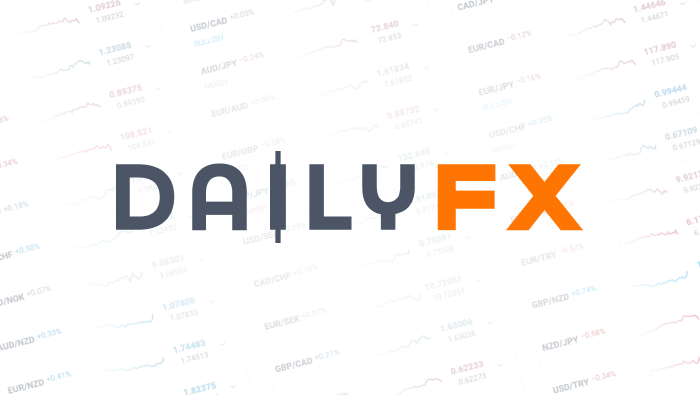 Which Currencies have been Affected by Chinese Equity Volatility?
- Volatility in China's Shanghai 300 has led to similar volatility in FX
- The Australian Dollar and Japanese Yen are the most correlated
- Continued volatility may lead to similar
The previously high-flying Shanghai Composite index has pulled back from recent highs, and falling stock prices have contributed to similar declines in the Australian Dollar and broader markets. Which currencies and what might drive similar effects in the future?
A similarly sharp drop in the Australian Dollar pushed it below the key $0.7600 mark in in early June, and its correlation to the Shanghai Shenzhen 300 hit its most positive since April.
Australian Dollar tracks Moves in the Chinese Shanghai Shenzhen 300 Index
Data Source: Bloomberg. Chart Source: R. Prepared by David Rodriguez
The Australian Dollar is especially susceptible to any volatility in Chinese financial markets given the Australia's strong links to the Chinese economy. Given further pressure on its largest trading partner, the Reserve Bank of Australia may be forced to ease monetary policy and cut interest rates in order to stimulate domestic growth. Such a shift would mark a clear reversal in tone from the RBA and we might expect the Australian Dollar to fall further.
New Zealand Dollar Correlation to Shanghai 300 Remains Weak for Now
Data Source: Bloomberg. Chart Source: R. Prepared by David Rodriguez
The New Zealand Dollar on the contrary has actually proven less correlated to the Shanghai 300 amidst recent volatility. Compared to its peer, New Zealand has a lesser dependence on China's economy. However, it's doubtful whether the momentum in correlation could sustain; New Zealand may face a chain effect passed by its own largest trading partner in Australia.
Another currency that is largely affected by the China's stock market is the Japanese Yen. Acting as the risk sentiment of the market, the Japanese Yen is always the save-haven for investors when turmoil rises. The Japanese Yen hit fresh monthly highs amid volatility sparked China's equity market, the Greek debt crisis, and uncertainty surrounding Fed policy.
US Dollar/Japanese Yen Correlation to Shanghai 300 is Quite Strong
Data Source: Bloomberg. Chart Source: R. Prepared by David Rodriguez
The move boosted the correlation between the USD/JPY and the Shanghai Composite index, and we expect the Yen may continue to do well amid broader financial market uncertainty.
Forex Correlation Summary
Forex correlations against major currencies, Crude Oil, and the S&P 500 index for the past 30 calendar days:
Read a guide on understanding the forex correlations summary chart.
Written by David Rodriguez, Quantitative Strategist and Shuyang Ren for DailyFX.com
DailyFX provides forex news and technical analysis on the trends that influence the global currency markets.