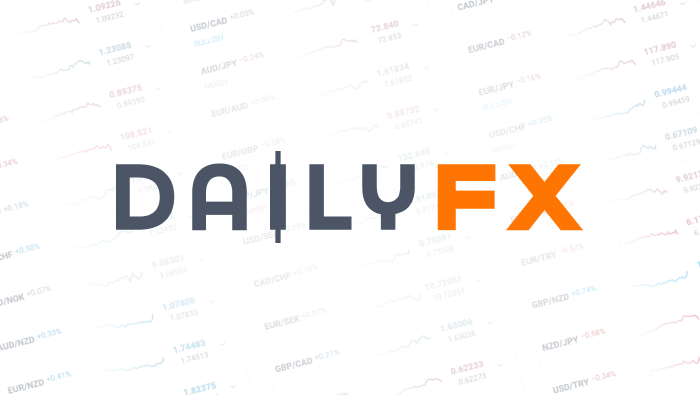 Euro at Potential Turning Point Ahead of FOMC Meeting
- Euro extremely oversold ahead of critical US Federal Reserve Meeting
- Strong correlations to US Treasury Yields leaves the EURUSD vulnerable on surprises
- Heavily one-sided retail FX trader sentiment suggests the tide has turned
The Euro trades at a potential crossroads ahead of a highly-anticipated US Federal Reserve Meeting. What's at stake and what's the next EURUSD move?
An historic sell-off leaves the Euro at decade-plus lows versus the US Dollar, and risks of reversal have grown significantly ahead of what promises to be a market-moving Fed decision. Indeed, the Euro/US Dollar is now at its greatest distance from its 200-day Simple Moving Average since it set major lows during the heights of the Financial Crisis in 2008.
Euro Hits Momentum Extremes as it Drops to Decade-Plus Lows
Source: FXCM Trading Station Desktop, Prepared by David Rodriguez.
One-sided price momentum itself isn't enough to force a reversal, though it certainly increases the risks. Yet we're seeing potential that forex trader sentiment and positioning likewise calls for a similarly significant turning point—particularly as seen through our retail FX sample.
Retail FX Traders have Turned Heavily Short the Euro—A Contrarian Signal that Price has Turned
Source: Retail FX trader sentiment data, prepared by David Rodriguez
We wrote last week of a substantial shift in forex trader sentiment and clear warning of reversal as our data showed the majority of traders sold aggressively into EURUSD gains. We typically use our retail FX trader sample as a contrarian signal to price action; if the majority of traders are long we prefer to be short and vice versa. And indeed that contrarian bias served us well as crowds remained mostly long into EUR tumbles. Yet the most recent turn acts as clear warning that sentiment may have set a sustained shift.
The risk of material volatility grows ahead of the highly-anticipated FOMC meeting for a clear reason: the correlation between the Euro, US Dollar, and interest rates trades near important highs.
Strong Link between European Yields, US Treasury Yields, and EURUSD Underlines Risk
Data source: Bloomberg, Prepared by David Rodriguez
Whether or not the US Federal Reserve hints at future rate hikes may ultimately determine whether the US Dollar continues onto fresh peaks versus the Euro and other pairs. As it stands, Overnight Index Swaps predict that the US Fed and the Bank of England will be the only two G10 central banks to raise interest rates in the coming 12 months.
The chart below underlines the significance: year-to-date performance versus the US Dollar tracks Implied 1-Year Yields with the exception of the Swiss Franc and Japanese Yen.
With Clear Exception of Switzerland and Japan, G10 Currency Performance Tracks Yields
Data source: Bloomberg, Chart Source: R, ggvis
Whether or not the Fed moves interest rates remains the key question ahead of the FOMC—follow live coverage of the release via the DailyFX Live Trading Room and follow this author via e-mail for any updates on forecasts.
Forex Correlations Summary
View forex correlations to the S&P 500, S&P Volatility Index (VIX), Crude Oil Futures prices, US Treasury Yields, and Spot Gold prices.
Data source: Bloomberg. Chart source: R SEE GUIDE ON READING THE ABOVE CHART
--- Written by David Rodriguez, Quantitative Strategist for DailyFX.com David specializes in automated trading strategies. Find out more about our automated sentiment-based strategies on DailyFX PLUS.
Contact and follow David via Twitter: https://twitter.com/DRodriguezFX
DailyFX provides forex news and technical analysis on the trends that influence the global currency markets.