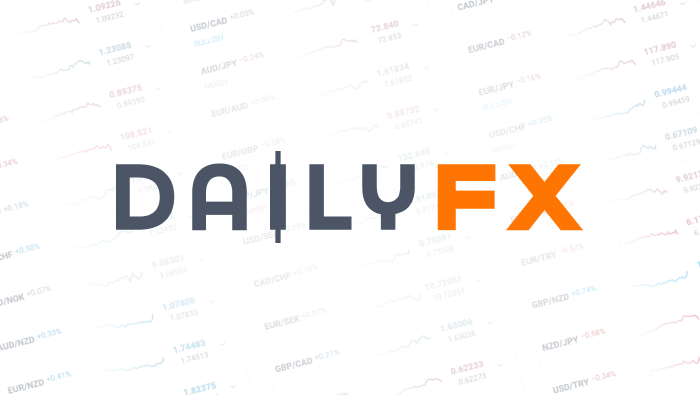 Davos 2019: Multilateralism, Fourth Industrial Revolution Debated
What's on this page
DAVOS WORLD ECONOMIC FORUM – SUMMARY POINTS
Tug of war between globalism and protectionism could spell disaster according to leader from the United Nations
Head banker warns on possible growing dependence on easy-money policies despite the economy being just fine
The World Economic Forum continued conversations over the friction between globalism and protectionist policies witnessed across the globe. The world's elite discussed the Fourth Industrial Revolution as well as the pros and cons of multilateralism, in addition to touching on the political crises going on around the world. Here are the highlights from Davos Day 3:
Did You Miss Part of Davos? Get Caught Up on Previous WEF19 Key Developments Here.
THE FOURTH INDUSTRIAL REVOLUTION
The impact that digitization is having on the world is becoming increasingly profound. The growth of technology has propelled us into the Fourth Industrial Revolution, characterized by a "fusion of technologies that is blurring the lines between the physical, digital, and biological spheres."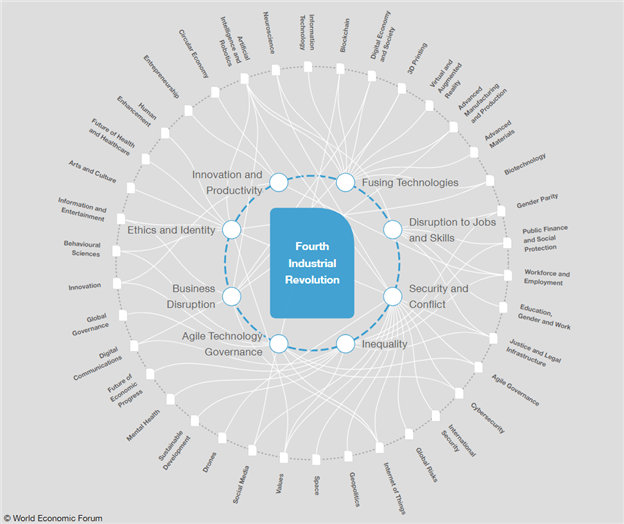 Several speakers voiced their thoughts on the progression of the world's Fourth Industrial Revolution and the impact it can have on the global economy. Highlighted below are some key comments made by some of the world's top CEOs when speaking on the Fourth Industrial Revolution:
Satya Nadella, Microsoft CEO: Every retail company, every health company will have to think of data. We should think of privacy as a human right.
Daniel Zhang, Alibaba CEO: Don't be afraid of making mistakes… it's all about 'How can we try? How can we find a path?'
Daniel Shulman, PayPal CEO: We have the responsibility to step up. I think it is really important that we as CEOs really think about our companies as part of the communities that we live in. When we become part of our community, our community becomes part of us as well over the long run.
CENTRAL BANKERS SPEAK
A crowded session gathered to listen to key central bankers speak at the "Shaping the Future of Finance" panel featuring Bank of Japan's Haruhiko Kuroda, Bank of England's Mark Carney and Riksbank's Skingsley hoping to gain further insight about where the economy is headed. While the panelists acknowledged noticeable headwinds and slower GDP growth, central bankers unanimously dismissed the idea that a recession is on the horizon. Although the bleak setting in the Eurozone was touched on after the bloc's disappointing PMI numbers were released earlier, outlook remains optimistic despite looming risks such as Brexit and trade.
The keynote speakers touched on monetary policy and discussed the Federal Reserve as well. Skingsley stated that it is unfair to blame the Fed for the massive selloff across the world stock market in December, noting that central banks have been staying in line with their monetary policy projections and thus making the market's reaction a bit dramatic. Likewise, Carney came to the Fed's defense saying that given the structural circumstances, the pace at which US monetary policy decisions have tightened can be viewed as any normal tightening cycle.
In a separate session, International Monetary Fund Managing Director Christine Lagarde also chimed in on central bank policy, warning against a possible growing dependence on monetary easing. The leader of the IMF also complemented the Fed's approach to tightening and welcomed its data-driven style to guidance and decision making. Switching topics, Lagarde noted the several risks that the global economy faces – namely the ongoing trade war between the world's two biggest economies. "A slowdown of China is fine. It's legitimate, but if the slowdown was fast, it would constitute a real issue," commenting on its adverse impact on global growth.
MULTILATERALISM
The division between proponents of globalism and supporters of protectionism has grown increasingly evident, according to messages portrayed by Davos panelists. Stark words by Guy Standing, Professor at the University on London, mentioned "we're seeing a corruption of democracy dominated by plutocratic donors and owners of the media who can manipulate opinion. This is an unprecedented situation." The statement came amid an overwhelming majority of session attendees who rose their hand in favor of a second referendum when asked. However, Standing noted that holding another people's vote would bring about "further uncertainty" and is the best argument against another referendum.
Eurozone Trade Commissioner Cecelia Malmstrom boasted the European Union's ambitious trade agenda. Her remarks come at no surprise seeing that the bloc is one of the biggest advocates for globalism. The EU has been brokering trade deals with several countries "in a mutual, beneficial, sustainable, open and transparent way" lately and is set to finalize its deal with Japan next week which is poised to be the largest trade agreement between two trading partners. Although, some aspects of Eurozone policy were panned by Federal Chancellor of Austria Sebastian Kurz who said lower tax burdens are better and that regulatory hindrances should be lowered, adding "Europe is behind on innovation, growth and technology."
Secretary General of the United Nations Antonio Guterres added that the ongoing tug of war match between protectionist policies and globalism can become quite destructive. He painted a gloomy picture of the current environment, saying "we are in a world in which global challenges are more and more integrated and the responses are more and more fragmented, and if this is not reversed, it's a recipe for disaster." Speaking on the economy, he mentioned that global GDP notched a 'relatively acceptable' 3.1 percent growth rate last year, but its slowing down and "everybody agrees that there are dark clouds on the horizon." While globalization has made 'fantastic improvements' in the world, it has "created a sense of frustration," continuing that it "has been a factor of reducing confidence, trust in governments, in political establishments, and in international organizations."
---
Written by Rich Dvorak, Junior Analyst for DailyFX
Follow on Twitter @RichDvorakFX
Check out our Education Center for more information on Currency Forecasts and Trading Guides.
DailyFX provides forex news and technical analysis on the trends that influence the global currency markets.