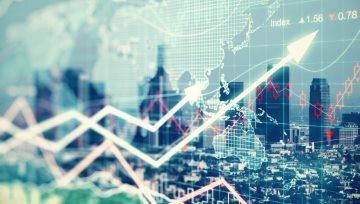 Top Trading Lessons of 2018
A good trader never stops learning, and every mistake is another potential learning experience. Here are some of the top lessons our analysts learned, absorbed or suffered from our personal experience in 2018.
Top Lessons:
John Kicklighter, Chief Strategist:

Set Aside Time for Trading (Yes, Even Analysts)

Christopher Vecchio,

Senior Strategist: Don't Look Back, There's Nothing There for You

Ilya Spivak, Senior Strategist: Adjusting to Changes in Market Volatility can Make or Break a Trading Strategy

Nicholas Cawley, Market Analyst: Trade Set-Ups Need Time and Room to Work

James Stanley, Currency Strategist: The Difference Between Trends and Fads

Martin Essex, Market Analyst: Timing is Everything, Especially with Overarching Themes Like Brexit

Paul Robinson, Market Analyst: Selectivity is a Good Thing, but Being Overly Selective is Not

Justin McQueen, Market Analyst: Be Patient

David Song, Market Analyst: Staying Alert for Changes in Market Behavior

Michael Boutros, Currency Strategist: Market Extremes Do Exist… and Can Persist

Tyler Yell, CMT, Market Analyst: Market Spreads Can Focus Your Understanding of Sentiment

Daniel Dubrovsky, Market Analyst: Timing is Key, Don't Let Adverse Price Movements Discourage You

Peter Hanks, Market Analyst: Remember the Basis for Your Trade

Dimitri Zabelin, Market Analyst: Avoid Apocalyptic Forecasts and Paralysis by Analysis

Rich Dvorak, Market Analyst: Complacency the Killer
To See the Top Lessons From Each of Our Analysts, Download the Guide on the DailyFX Trading Guides Page.
Michael Boutros, Currency Strategist:
Market Extremes Do Exist… and Can Persist
One of the largest market movers this year was the massacre seen in crude oil prices. In just two months WTI dropped more than 34% after breaking below multi-year technical support. How extreme was the sell-off? Well, it was marked by a record-setting twelve-day decline which resulted in seven-weeks of consecutive losses (not seen since Q3 2015) with November posting the largest single-month decline in crude prices since the depths of the Financial Crisis (October & December 2008). The adage, 'markets can stay irrational longer than you can stay liquid' was personified this year in crude prices and is a stark reminder that trying to time market turns based on 'price extremes' can often be a fool's errand.
At the end of the day it's critical to always keep your focus on price – and trade what you see. Identifying extremes in price is NOT a trading strategy nor should it prompt a trade. Rather recognizing the condition should set off alerts – if you have open exposure in the direction of the extreme- Enjoy the ride and hold on! Keep an eye on how price reacts at key technical levels on the way- this is where the 'extreme' could offer an opportunity. Understanding this simple yet subtle concept will help you become better equipped to deal with price extremes – and more importantly – know what not to do.
James Stanley, Currency Strategist:
The Difference Between Trends and Fads
Last year, my takeaway lesson was to be a bit more open-minded on new market themes. I almost completely ignored the crypto craze as bitcoin was surging in 2017, and while my intent was never to load up on long positions or to change my approach to incorporate a crypto-heavy focus, I did want to investigate why I was so cynical on the matter. Maybe another new market theme would pop up in the future, and I didn't want my absolute avoidance to rule out the possibility of riding at least some of the wave. Well, cryptocurrencies completely crashed this year and as the end of 2018 nears, it's become rather clear that there are a series of structural issues around the matter. While this doesn't rule out the possibility of a comeback, it does highlight the importance of a trader's consistency in a very uncertain market environment. Cryptocurrencies, at this point, look to have been nothing but a fad. But, as that fad was building, there were numerous trends of a worthwhile nature, each of which I had missed out on. My lesson for this year is to continue to try to be more open-minded, while still sticking to my approach.
Rich Dvorak, Market Analyst:
Complacency the Killer
Chatter of the popular trade coined 'BTFD' – an acronym standing for "Buy the F*ing Dip" – spread like wildfire among traders and leading financial media outlets like Bloomberg, CNBC and the Wall Street Journal. BTFD buzz picked up during the second and third quarter of 2018 as the S&P500 reclaimed and later surpassed its peak in January. The resilience of the broader stock market brought healthy returns to bullish traders who listened to BTFD hype during the first 9 months of the year. Although, as is the case with many fashions of the physical world, things tend to keep working until they do not. Such is true for BTFD, resulting in a top trading lesson from 2018.
Evolving from the proverbial "Buy and Hold" tactic implemented by traditional investors, BTFD formed as the trendier – albeit riskier – investment strategy aimed at exploiting dips in a seemingly unstoppable bull market. Assuming an investor implemented the BTFD strategy by investing $5,000 into the SPDR S&P500 Index ETF ($SPY) every week the market dropped more than 1 percent during 2018, he or she would be worse off as of December 14 than if their funds were fully invested at the start of the year.
In fact, the once-highly touted BTFD trade has underperformed the fully invested approach by 2 percent as illustrated in the graphic above as dismal performance in the fourth quarter killed the market's returns. Consequently, the top trading lesson from 2018 is to avoid complacency. For one, it is extremely difficult to time buying the market's bottom perfectly which leads to actual results that are worse than expected. Secondly, investment decisions should be made only if intrinsic fair value exceeds current market price – not because the trade is trendy or the strategy was profitable in the past.
To See the Top Lessons From Each of Our Analysts, Download the Guide on the DailyFX Trading Guides Page.
Disclaimer
DailyFX Market Opinions
Any opinions, news, research, analyses, prices, or other information contained in this report is provided as general market commentary, and does not constitute investment advice. DailyFX will not accept liability for any loss or damage, including without limitation to, any loss of profit, which may arise directly or indirectly from use of or reliance on such information.
Accuracy of Information
The content in this report is subject to change at any time without notice, and is provided for the sole purpose of assisting traders to make independent investment decisions. DailyFX has taken reasonable measures to ensure the accuracy of the information in the report, however, does not guarantee its accuracy, and will not accept liability for any loss or damage which may arise directly or indirectly from the content or your inability to access the website, for any delay in or failure of the transmission or the receipt of any instruction or notifications sent through this website.
Distribution
This report is not intended for distribution, or use by, any person in any country where such distribution or use would be contrary to local law or regulation. None of the services or investments referred to in this report are available to persons residing in any country where the provision of such services or investments would be contrary to local law or regulation. It is the responsibility of visitors to this website to ascertain the terms of and comply with any local law or regulation to which they are subject.
High Risk Investment
Trading foreign exchange on margin carries a high level of risk, and may not be suitable for all investors. The high degree of leverage can work against you as well as for you. Before deciding to trade foreign exchange you should carefully consider your investment objectives, level of experience, and risk appetite. The possibility exists that you could sustain a loss in excess of your initial investment. You should be aware of all the risks associated with foreign exchange trading, and seek advice from an independent financial advisor if you have any doubts.
DailyFX provides forex news and technical analysis on the trends that influence the global currency markets.